The Fairmont San Francisco, seen from the corner of California and Powell Streets in the aftermath of the April 18, 1906 earthquake. Image courtesy of the Library of Congress, Detroit Publishing Company Collection.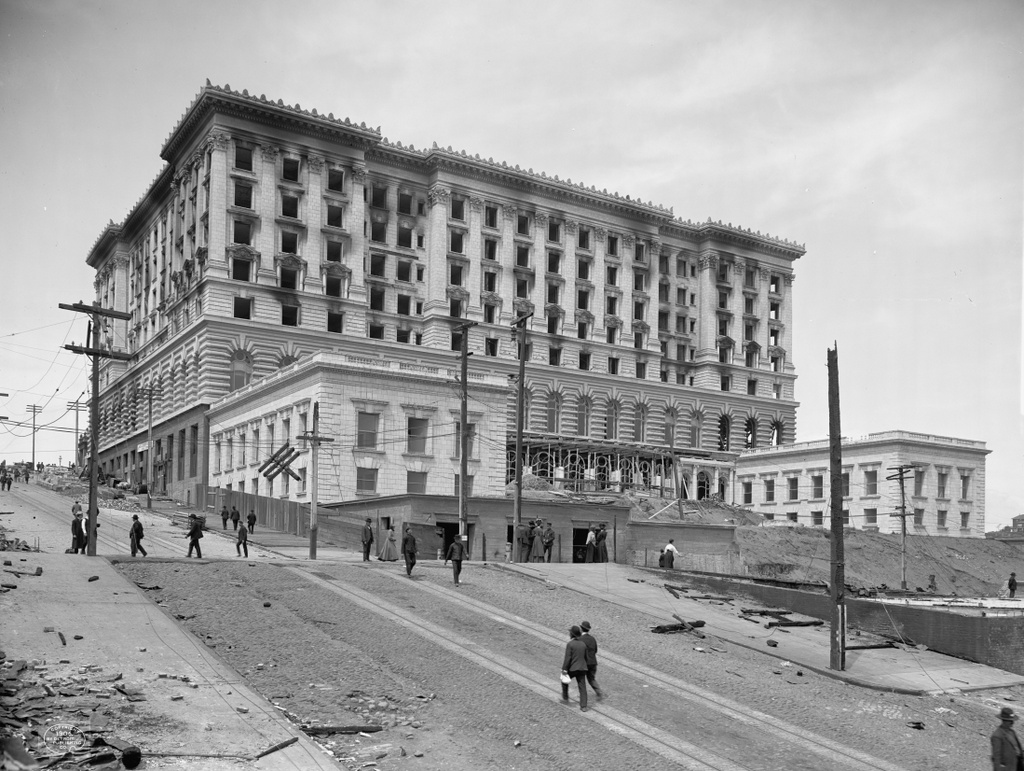 The hotel in 2015: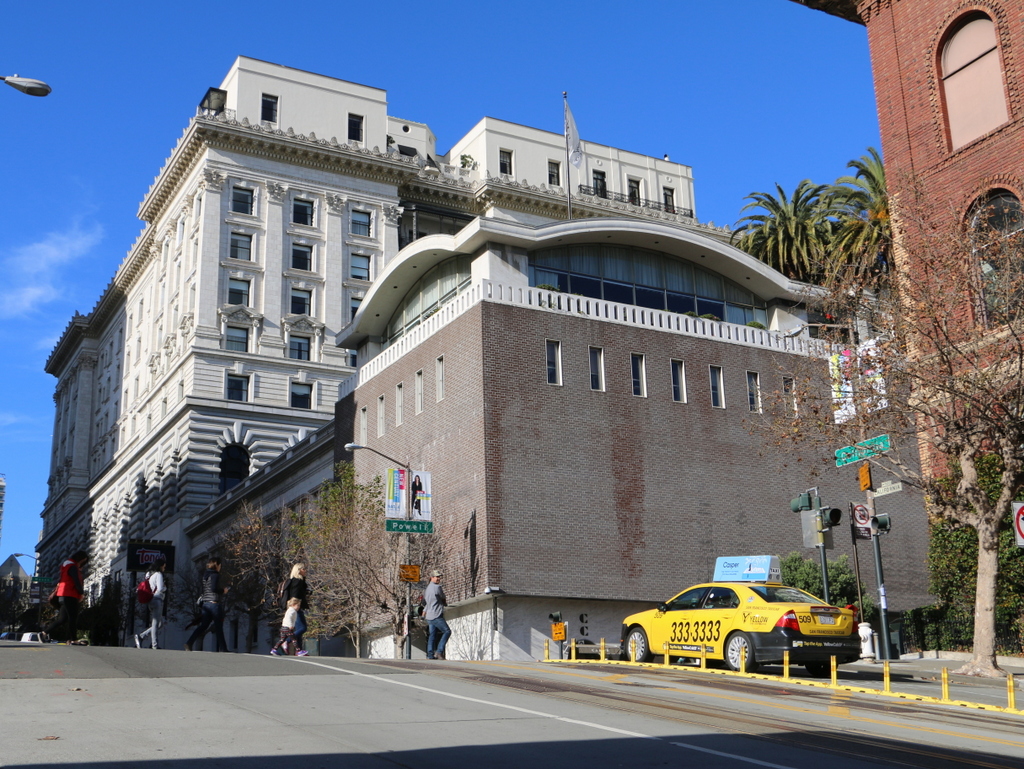 The Fairmont Hotel was still under construction when the 1906 earthquake hit. Structurally, it was heavily damaged, but it survived, and for a time was even used for emergency planning meetings before the fires made their way up Nob Hill. The burn stains over the windows in the first photo show the extent of the fire that gutted the hotel, but it would soon be repaired. The owners hired architect Julia Morgan to oversee the reconstruction, and the hotel opened exactly a year after the earthquake.
Nearly 40 years later, in 1945, it played a role in establishing the United Nations. While World War II was just coming to an end that summer, representatives from 50 countries met here at the hotel to draft the United Nations Charter, which was later signed at the San Francisco War Memorial and Performing Arts Center, and went into effect on October 26, 1945. Since then, it has remained a prominent San Francisco hotel, and it is listed on the National Register of Historic Places.
This post is part of a series of photos that I took in California this past winter. Click here to see the other posts in the "Lost New England Goes West" series.