The James C. Flood Mansion on California Street in San Francisco, in the aftermath of the April 18, 1906 earthquake. Image courtesy of the Library of Congress, Detroit Publishing Company Collection.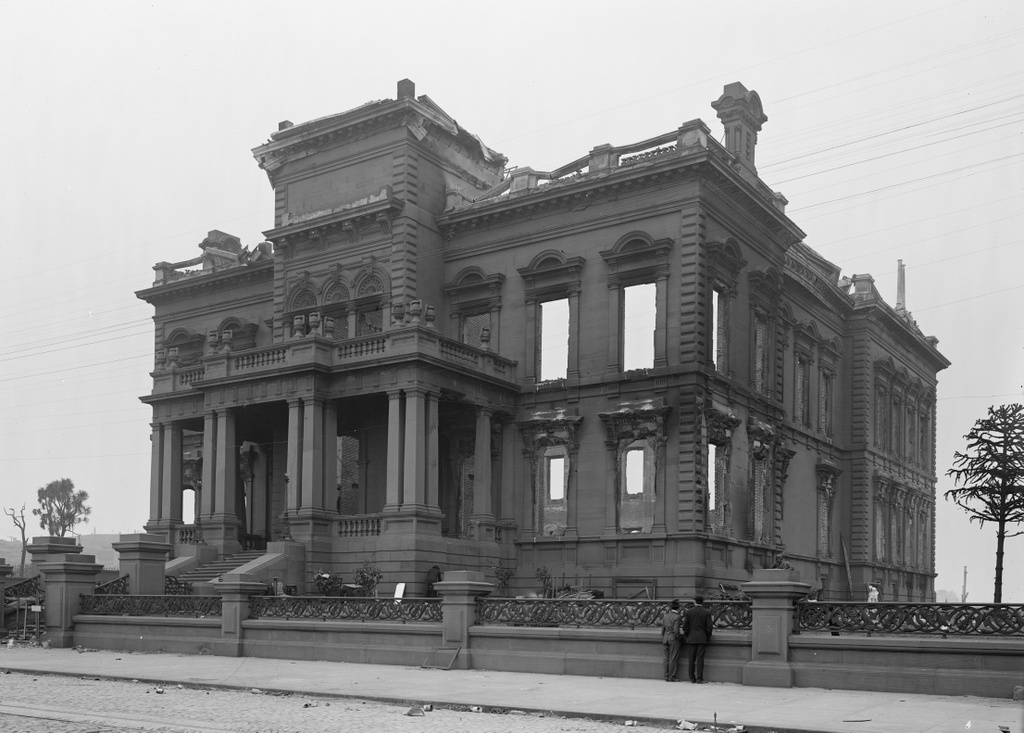 The house in 2015: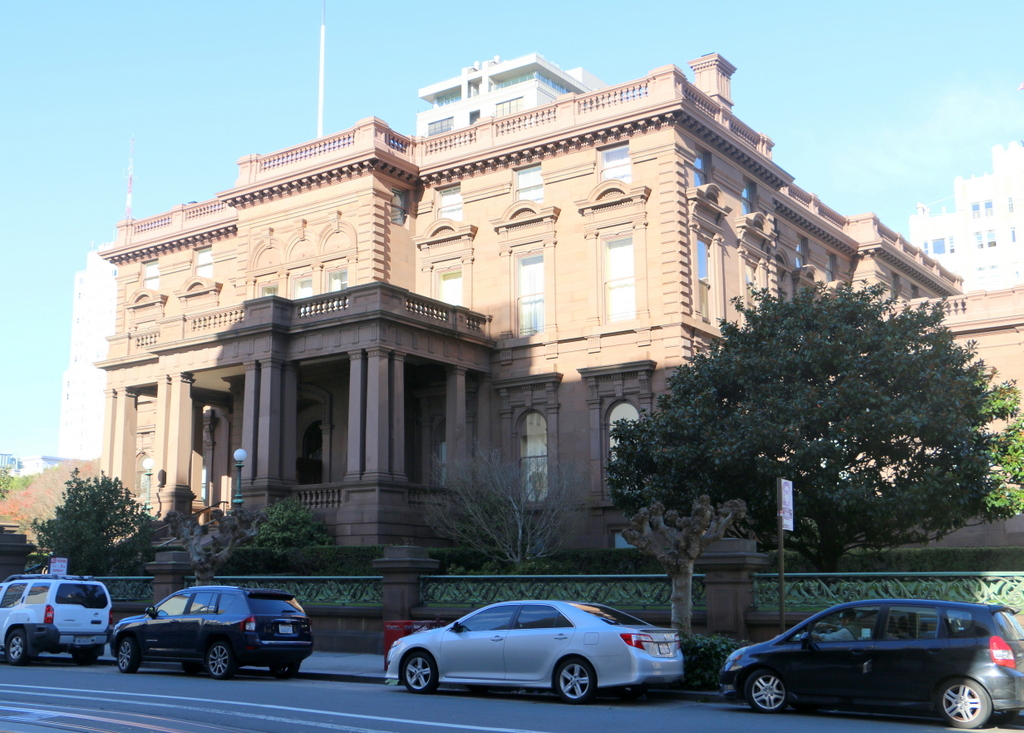 James C. Flood was born in New York City, but when he was in his early 20s he joined the California Gold Rush and moved to San Francisco in 1849. He had limited success in gold mining, but after a short time running the Auction Lunch Saloon, he began purchasing shares in silver mines and eventually made his fortune off of the Comstock Lode in Nevada. In 1886, he built this mansion on Nob Hill, where many of the city's other millionaires lived at the time.
He only lived here for three years before his death in 1889, and at the time of the 1906 earthquake his daughter Cora lived here. Most of the other Nob Hill mansions were made of wood, so although the Flood Mansion was completely gutted by the fires, the stone exterior survived. The property was sold to the Pacific-Union Club, who rebuilt the interior and added wings to either side of the building and a third floor. Today, it is still used as their clubhouse, and along with the nearby Fairmont Hotel it is one of the few pre-earthquake buildings still standing on Nob Hill.
This post is part of a series of photos that I took in California this past winter. Click here to see the other posts in the "Lost New England Goes West" series.