Another view of the burned-out Palace Hotel, taken from Market Street in the aftermath of the April 18, 1906 earthquake. Image courtesy of the Library of Congress, Detroit Publishing Company Collection.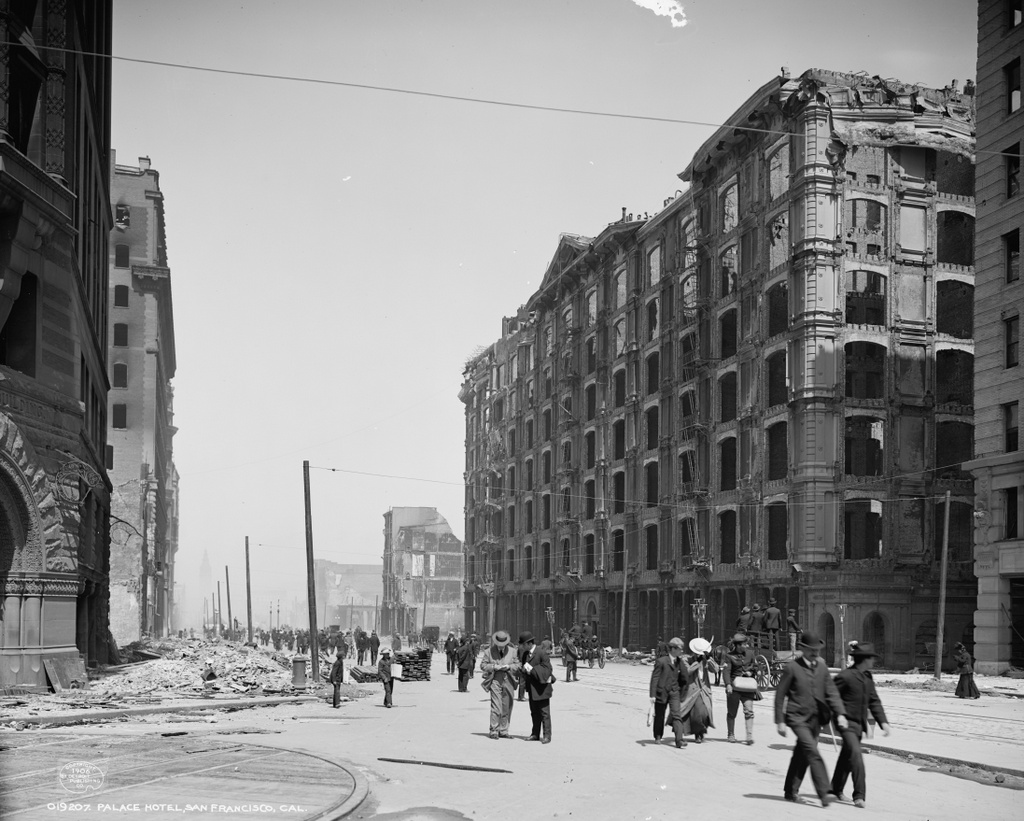 The view in 2015: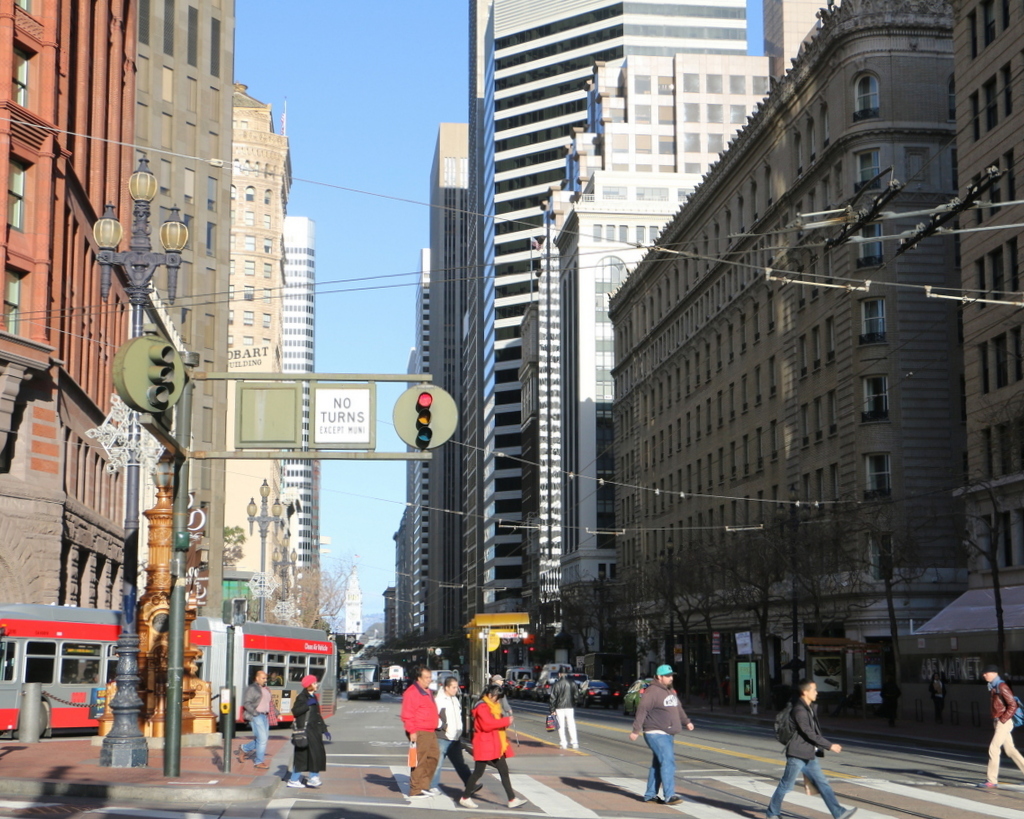 This view shows the opposite side of the Palace Hotel from the photos in this earlier post, which were taken from New Montgomery Street. As mentioned in that post, the Palace Hotel opened in 1875 as the city's largest, most elegant hotel, and over the years it hosted many prominent visitors to San Francisco. It was specifically built to withstand earthquakes, and the structure did survive it even as many of the surrounding buildings crumbled, but it was later engulfed in the fires that spread throughout the city.
The first photo was probably taken soon after the disaster, and many of the pedestrians on Market Street are looking up, probably surveying the damage for the first time. However, there are also signs that the city was starting to recover. The street itself has been cleared of debris, and there are even stacks of fresh lumber next to the piles of brick and charred wood on the sidewalk.
Most of the burned-out buildings in this scene were demolished, including the Palace Hotel, which was rebuilt on the same spot in 1909. However, at least two of the buildings from the first photo are still standing today. On the far left is the old Chronicle Building, which was built in 1890. It was repaired after the fire, and today it is a Ritz-Carlton residential skyscraper. On the opposite side of the photo, the Monadnock Building was under construction when the earthquake hit. Only a small section of the building is visible in the photo, but this large office building was completed in 1907 and was restored in the 1980s.
This post is part of a series of photos that I took in California this past winter. Click here to see the other posts in the "Lost New England Goes West" series.