Looking north on New Montgomery Street from near Mission Street in San Francisco, in the aftermath of the April 18, 1906 earthquake. Image courtesy of the Library of Congress, Detroit Publishing Company Collection.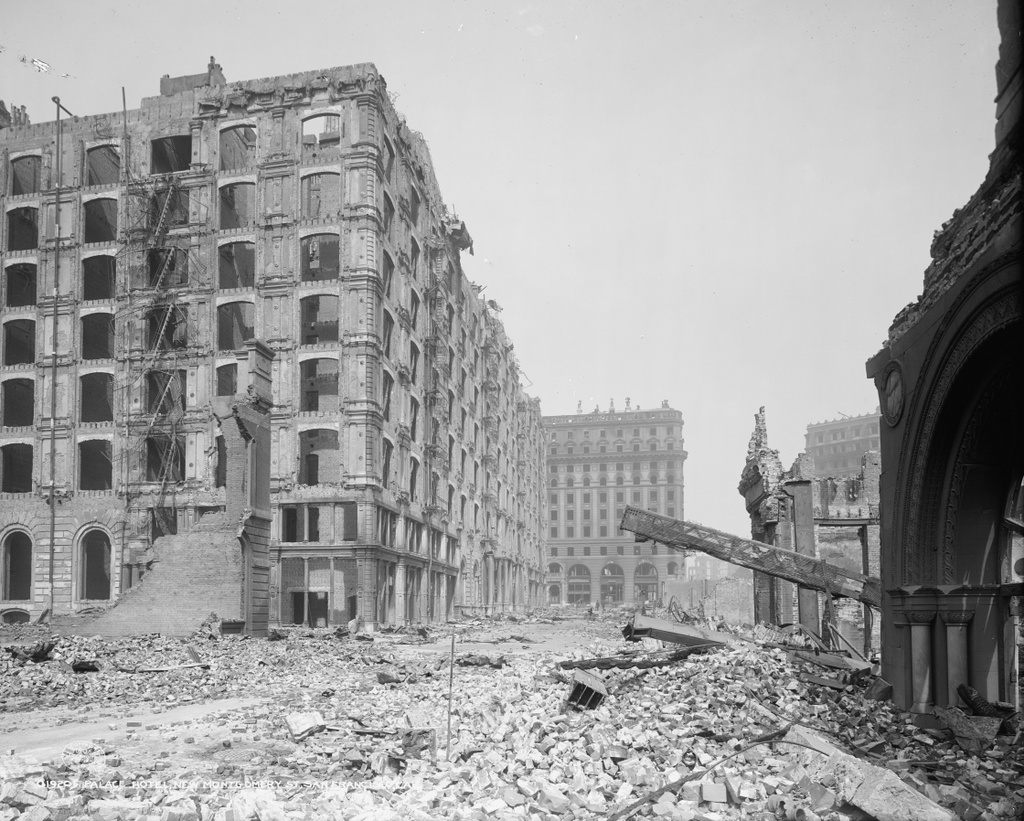 The view in  2015: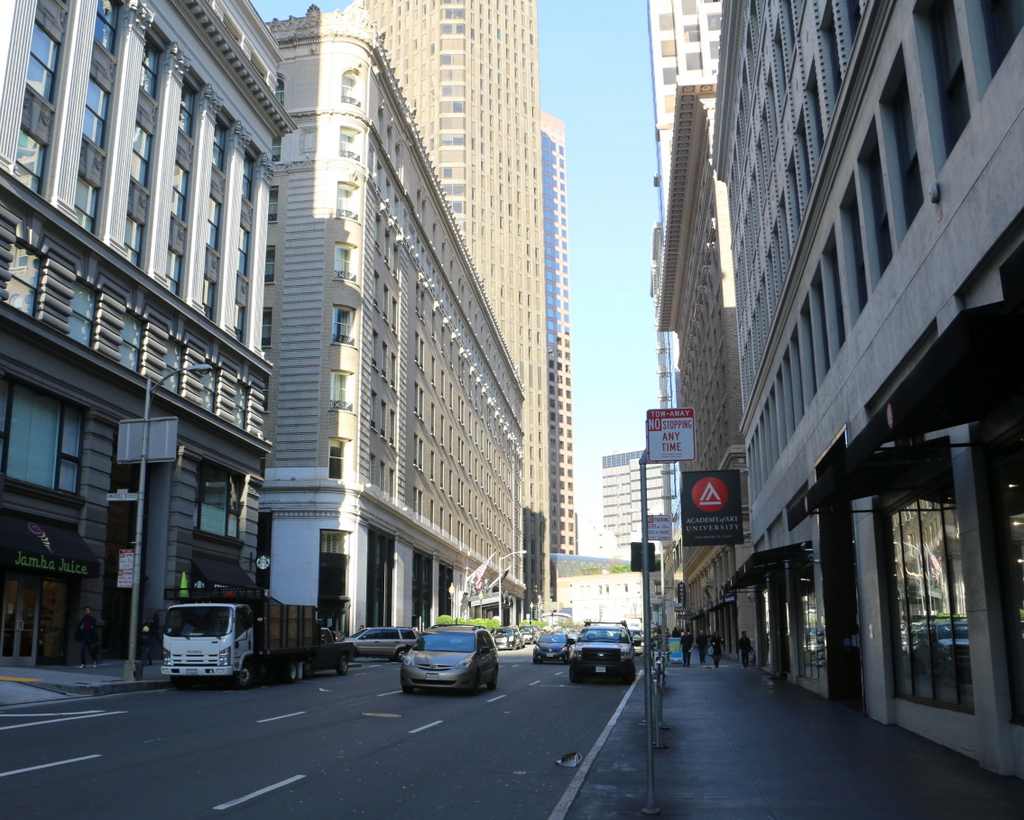 The Palace Hotel, seen on the left side of the photo, opened in 1875 as the city's largest hotel, with seven floors and 755 guest rooms. It featured such modern conveniences as bathrooms in every guest room and hydraulic elevators, and it was also designed to withstand both earthquakes and fires. To prevent earthquake damage, the brick exterior walls were two feet thick and reinforced with iron bands around the building, and it featured modern firefighting equipment such as hydrants around the building and a 358,000 gallon cistern in the basement.
The earthquake reinforcements apparently helped, because the building survived it with minor damage while, as the first photo shows, most of its neighbors were leveled. However, the earthquake started a number of fires that soon spread throughout the city. Although the hotel's designers had planned well for a fire emergency, the staff was poorly trained and the city's fire department had limited resources and manpower, so ultimately the fires reached the hotel, which was quickly gutted by the flames.
In the aftermath of the disaster, the hotel was rebuilt on the same site, and it is still standing today. It reopened in 1909, and like its predecessor it hosted a number of prominent guests. Many US presidents have stayed here, with the most notable presidential visit being Warren Harding, who died here on August 2, 1923 during a visit to the west coast. Several hours later, Calvin Coolidge was inaugurated as president on the other side of the continent, in the parlor of his father's house in Vermont.
This post is part of a series of photos that I took in California this past winter. Click here to see the other posts in the "Lost New England Goes West" series.