Looking northeast down Market Street in San Francisco near Fourth Street, in the aftermath of the April 18, 1906 earthquake. Image courtesy of the Library of Congress, Detroit Publishing Company Collection.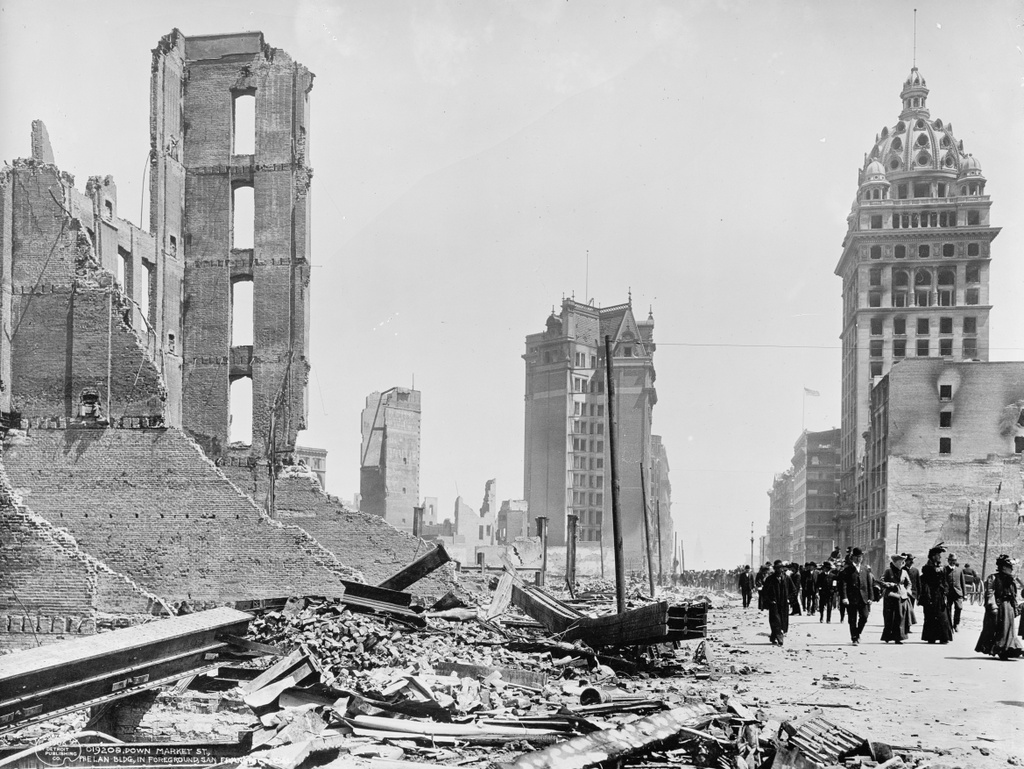 The view in 2015: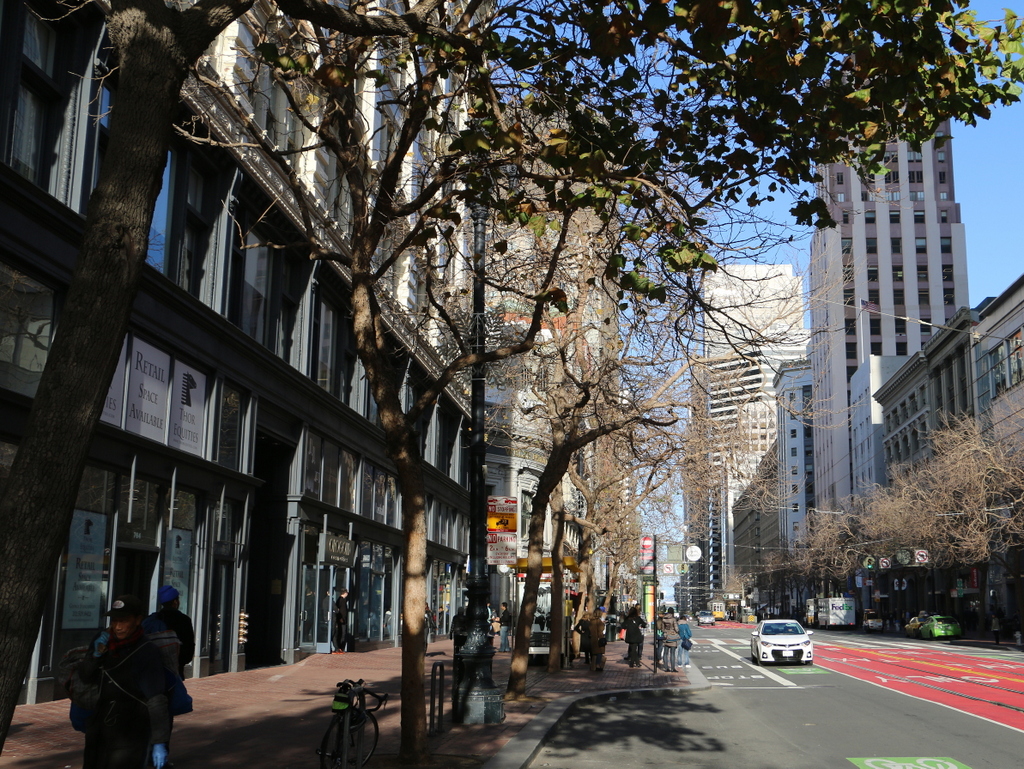 As mentioned in this earlier post, Market Street was and still is largely the commercial center of San Francisco. However, much of the street was either leveled by the 1906 earthquake or destroyed by the fires that were started by the earthquake. The first photo shows a number of completely destroyed buildings, but there were some left standing, a few of which were repaired and still exist today.
The tall building in the center of the first photo stands relatively unscathed amid the rubble on the left side of the street. This was the Mutual Savings Bank Building, which had been built just four years earlier. This twelve-story building survived the earthquake, and despite a major addition in 1964 it is still standing today at the corner of Market and Geary Streets.
The most prominent building in the first photo is the Call Building, also known as the Spreckels Building, on the right side. When it was built in 1898, it was the tallest building west of the Mississippi River, and was the home of the San Francisco Call newspaper. It was designed to be both earthquake proof and fireproof, and both of these were put to the test just eight years later. It survived the earthquake itself, but like so many other buildings in the city it was gutted by the fires that followed. However, it was still structurally sound, and it was repaired. Today, it is still standing as the Central Tower, but it is completely unrecognizable from its 1906 appearance. In 1938 the exterior was completely remodeled to match the popular Art Deco style, which brings up the Ship of Theseus question: if the interior was replaced in 1906, and the exterior replaced in 1938, is it still the original 1898 building?
This post is part of a series of photos that I took in California this past winter. Click here to see the other posts in the "Lost New England Goes West" series.