The view looking up Post Street from Kearny Street in San Francisco, shortly after the April 18, 1906 earthquake. Image courtesy of the Library of Congress, Detroit Publishing Company Collection.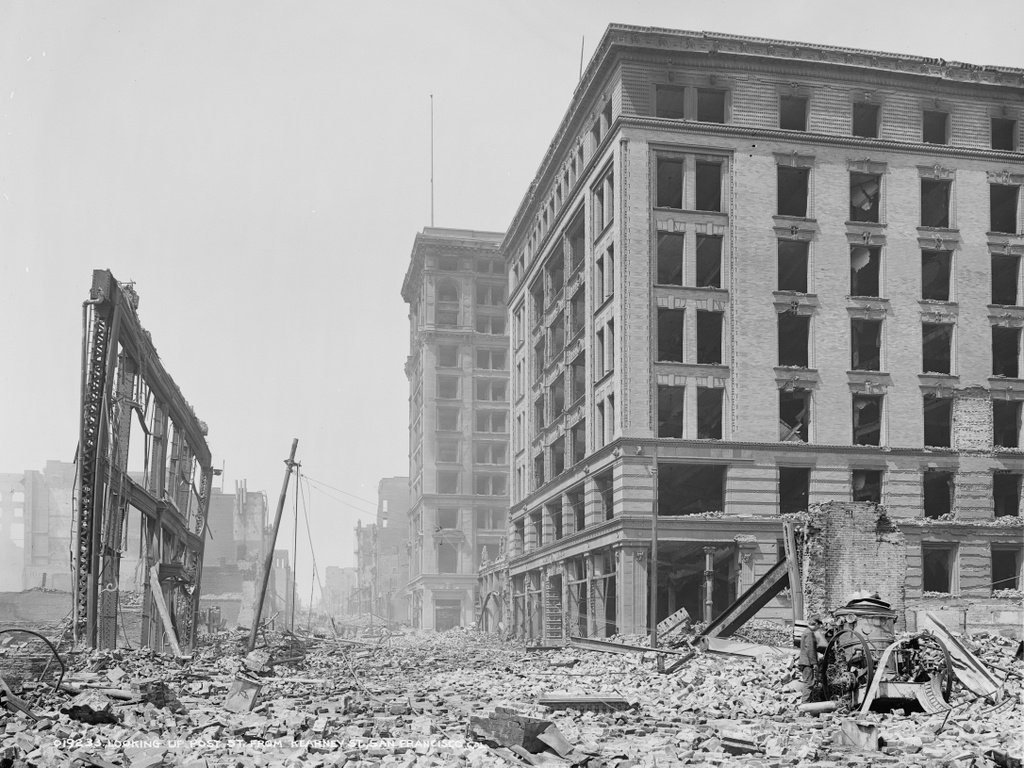 The view in 2015: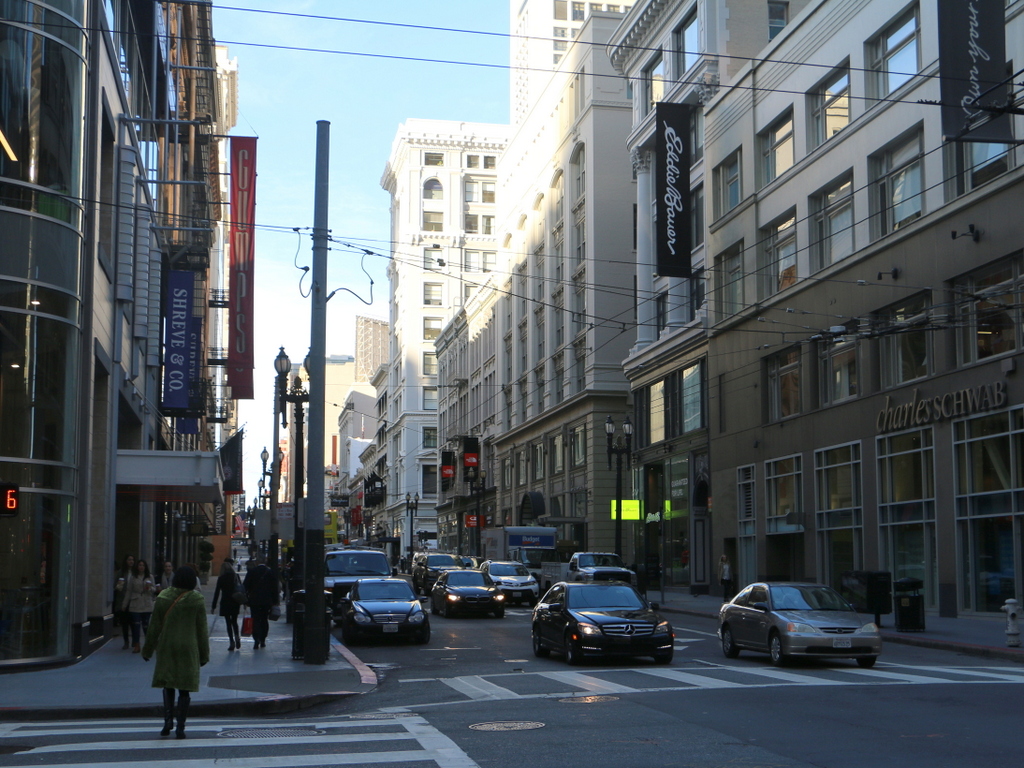 The first photo was probably taken a matter of days after the fires had subsided in San Francisco, because there does not appear to have been any work done on cleaning up after the disaster. The street is still completely covered in debris, including the mangled remains of one of the city's steam fire engines on the right side. It was one of 38 such vehicles that the department had, along with a sizable force of over 500 men. However, after the earthquake hit they found that their firefighting capabilities were limited by the fact that the earthquake had destroyed many of the water mains. This lack of water, combined with poor leadership decisions on the part of the city government, allowed fires to spread throughout much of the city virtually unchecked.
Today, at least one of the buildings from this photo is still standing. Located in the center of the photo a block away at the corner of Grant Avenue, the Shreve Building had just opened a few months before the earthquake. It was occupied by Shreve & Co., a prominent jewelry store, and it had been specifically designed to withstand earthquakes and fires. This was put to the test very quickly, and despite the earthquake and the building being gutted by fire, it remained structurally sound and was soon repaired.
This post is part of a series of photos that I took in California this past winter. Click here to see the other posts in the "Lost New England Goes West" series.