The Plaza Hotel at the corner of Fifth Avenue and West 59th Street, around 1907-1915. Image courtesy of the Library of Congress, Detroit Publishing Company Collection.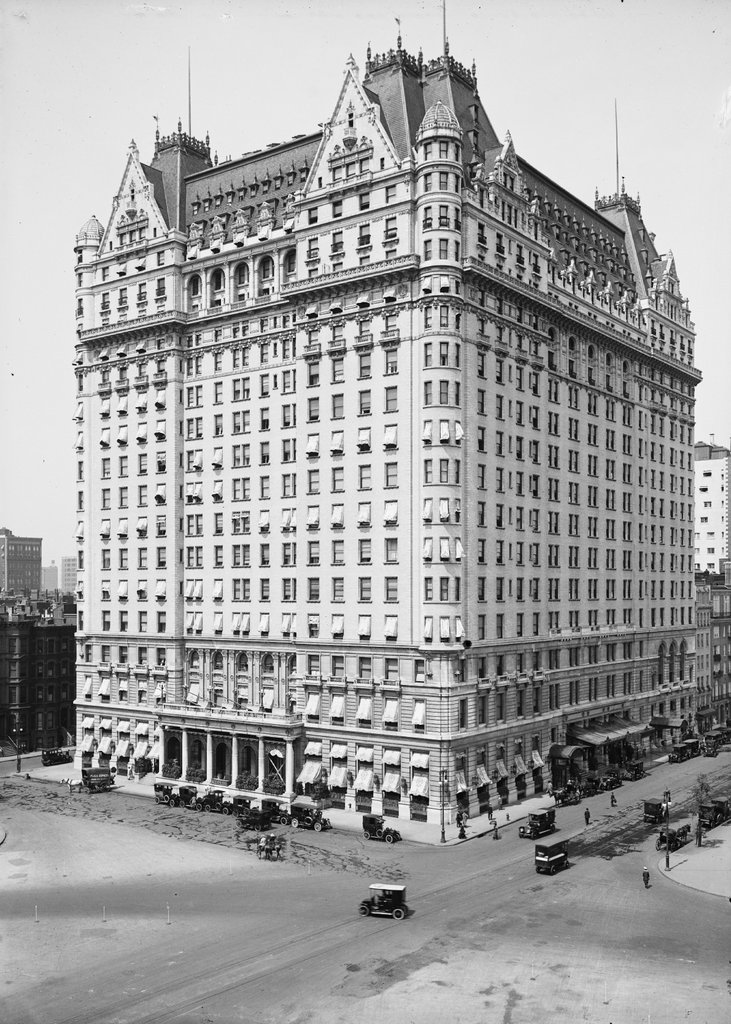 The hotel in 2016: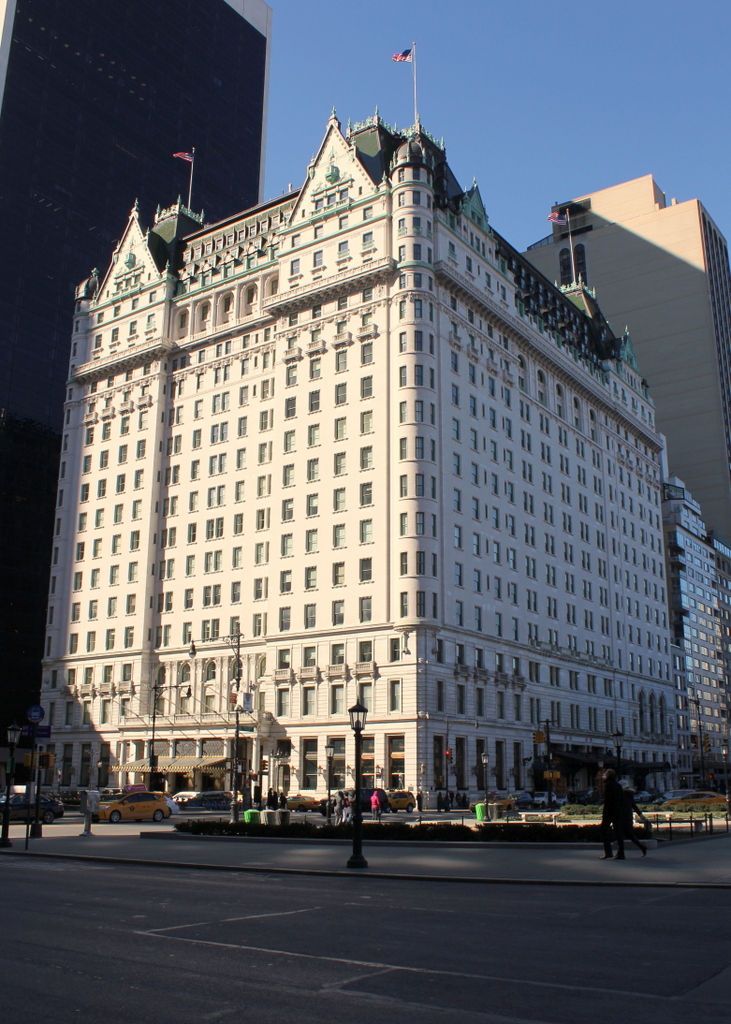 New York's Plaza Hotel is named for the Grand Army Plaza, which is located here at the southeast corner of Central Park. It has since become a prominent historic landmark, but when the first photo was taken it was virtually brand new. It replaced an earlier Plaza Hotel that had been completed in 1890. This eight-story building was damaged by a fire in 1902, and although it remained structurally sound, it was sold and demolished a few years later.
The new owner hired architect Henry J. Hardenbergh, whose previous commissions included the original Waldorf-Astoria Hotel. His design for the new Plaza Hotel was no less grand, and the 17-story hotel was completed in 1907 after two years of construction, at a cost of $12.5 million. Over the years, the hotel has seen plenty of wealthy, prominent guests, as well as some notable owners. Conrad Hilton, the founder of Hilton Hotels, purchased it in 1943 for $7.4 million and, after changing hands several more times, it was sold to Donald Trump in 1988 for $407.5 million.
Since then, it has gone through several more ownership changes, and from 2005-2008 the century-old hotel was significantly remodeled. Many of the hotel rooms were converted into condominium units, selling for upwards of $10 million per unit. Today, instead of over 800 hotel rooms, it now has just 282 in addition to the 181 condominiums. However, on the exterior the hotel looks essentially the same as it did when the first photo was taken, and it is listed as a National Historic Landmark on the National Register of Historic Places.