Cell #152 in Alcatraz, shortly after Clarence Anglin's attempted escape in June 1962. Image courtesy of the National Park Service.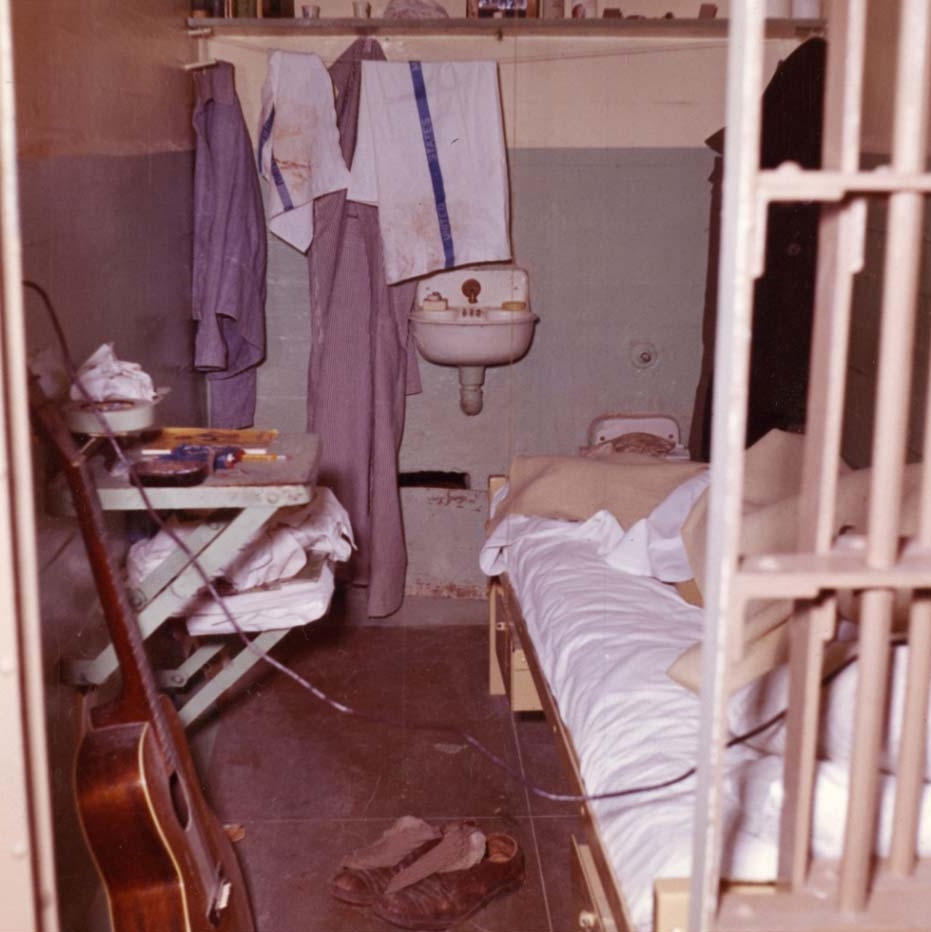 The cell in 2015: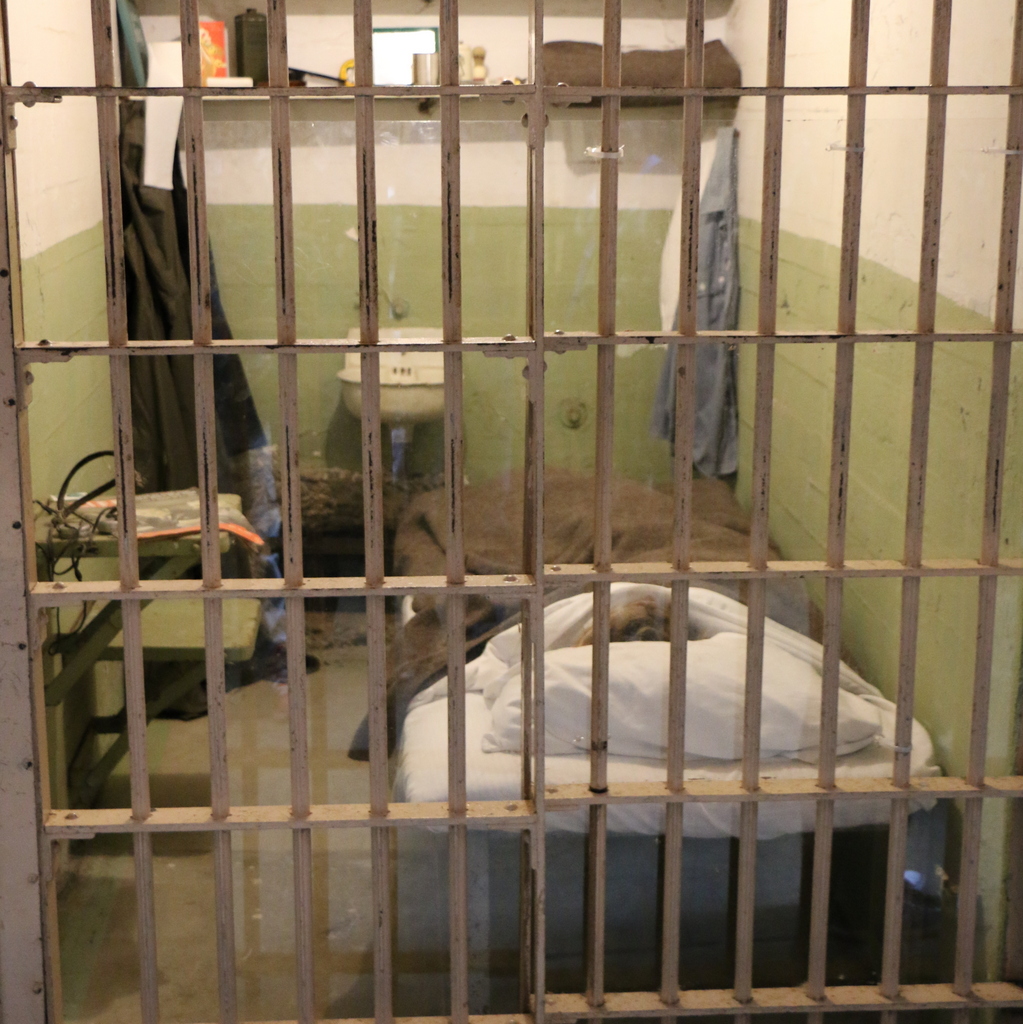 Clarence Anglin and his brother John were convicted bank robbers whowere both incarcerated at Alcatraz. As explained in more detail in the previous post, they participated with their friend Frank Morris in what was possibly the only successful escape attempt from the prison. The first photo was taken in Clarence's cell shortly after the escape was discovered, and the second one shows the cell as it appears today, complete with a replica of the dummy head that Anglin created to hide their disappearance.
In over 50 years since their disappearance, there have been no confirmed sightings of the three men, nor were their bodies ever discovered, which has led to plenty of speculation and reported sightings ever since. Perhaps the most interesting piece of evidence to surface recently, though, is a 1975 photo that was released last year, which supposedly shows the Anglin brothers in Brazil. Despite the resemblance to the escaped convicts, it remains inconclusive, but it is certainly possible that the men, now in their mid-80s, could still be alive and hiding in South America.
This post is part of a series of photos that I took in California this past winter. Click here to see the other posts in the "Lost New England Goes West" series.