Cell #138 at Alcatraz, seen shortly after Frank Morris's attempted escape in June 1962. Image courtesy of the National Park Service.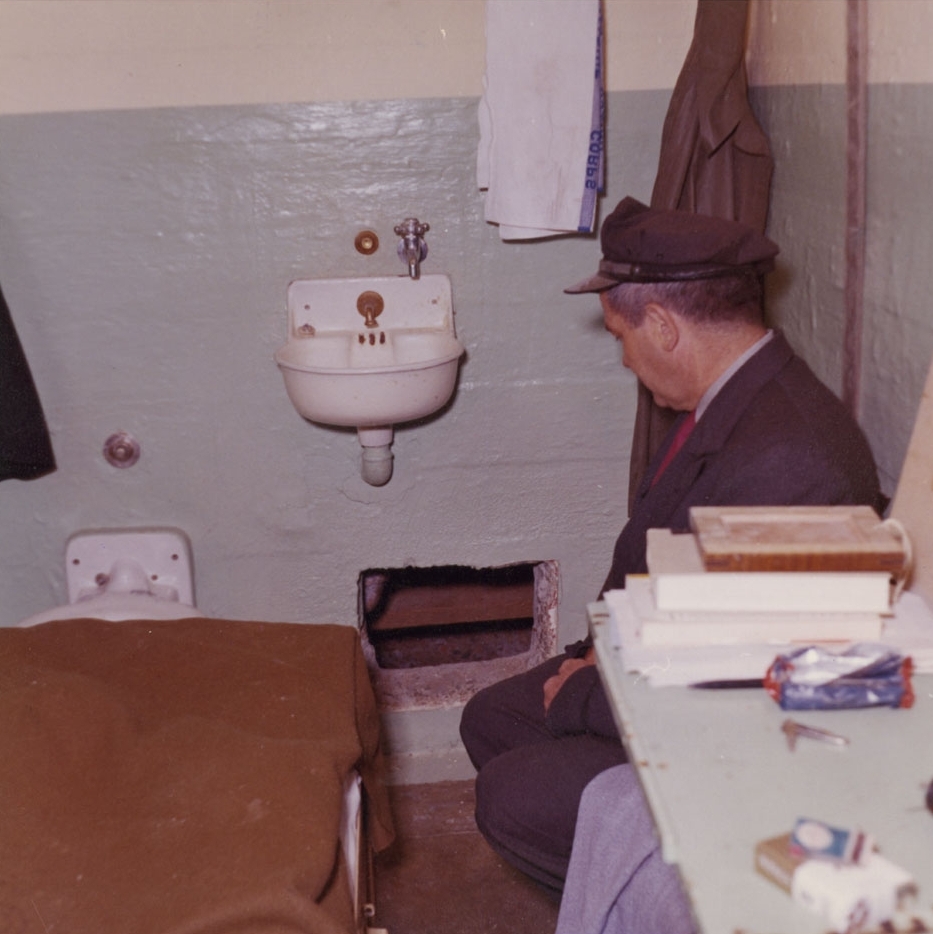 The cell in 2015: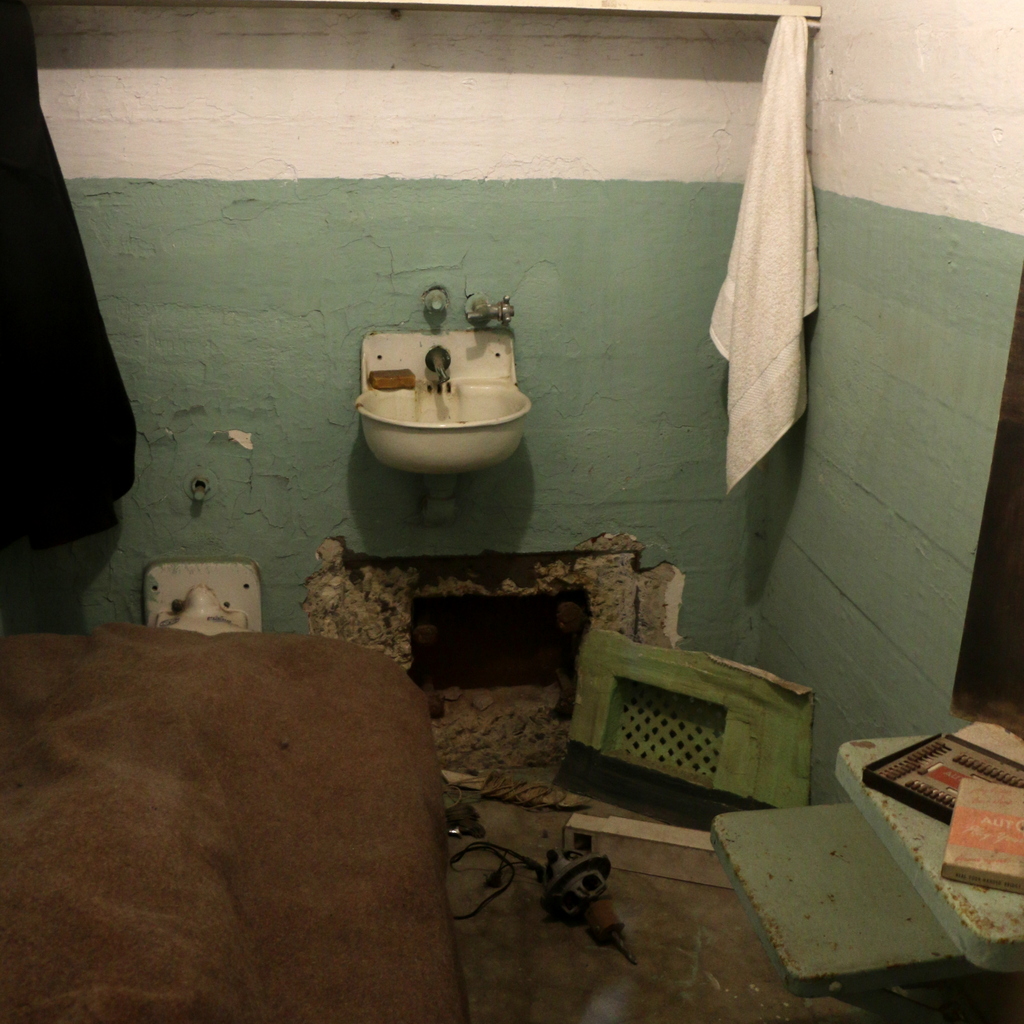 The prison at Alcatraz is probably best known for the June 11-12, 1962 escape attempt by Clarence Anglin, John Anglin, and Frank Morris. The three men, plus a fourth one who ultimately did not participate in the escape, began planning six months earlier. With Morris as the ringleader, they used discarded saw blades, spoons, and an improvised drill to slowly chip away at the corroded concrete around the ventilation openings in their cells. On the other side of the wall is a utility corridor, and once they had escaped from their cells they climbed up to the roof, constructed a makeshift raft, and left the island.
To prevent their absence from being noticed, they had created papier-mâché heads and left them on their pillows. As a result, the escape was not noticed until the following morning. The first photo here was taken in Morris's cell, probably only a few days after the escape. The men were never found, and despite the publicity at the time and in the years since, there has been no conclusive evidence to suggest either that they drowned in the frigid waters or successfully made it to shore.
Less than a year later, the prison closed, not because of the escape attempt, but because of the exorbitant cost of running a prison on a small island in the middle of San Francisco Bay. Today, the property is administered by the National Park Service, and the old prison is now open for tours. The cells of the escaped inmates, including Morris's as seen here, have been furnished to show how they would have appeared on the night of the escape.
This post is part of a series of photos that I took in California this past winter. Click here to see the other posts in the "Lost New England Goes West" series.