The hallway at the top of the grand staircase at the McKim Building, in 1896. Image courtesy of the Boston Public Library.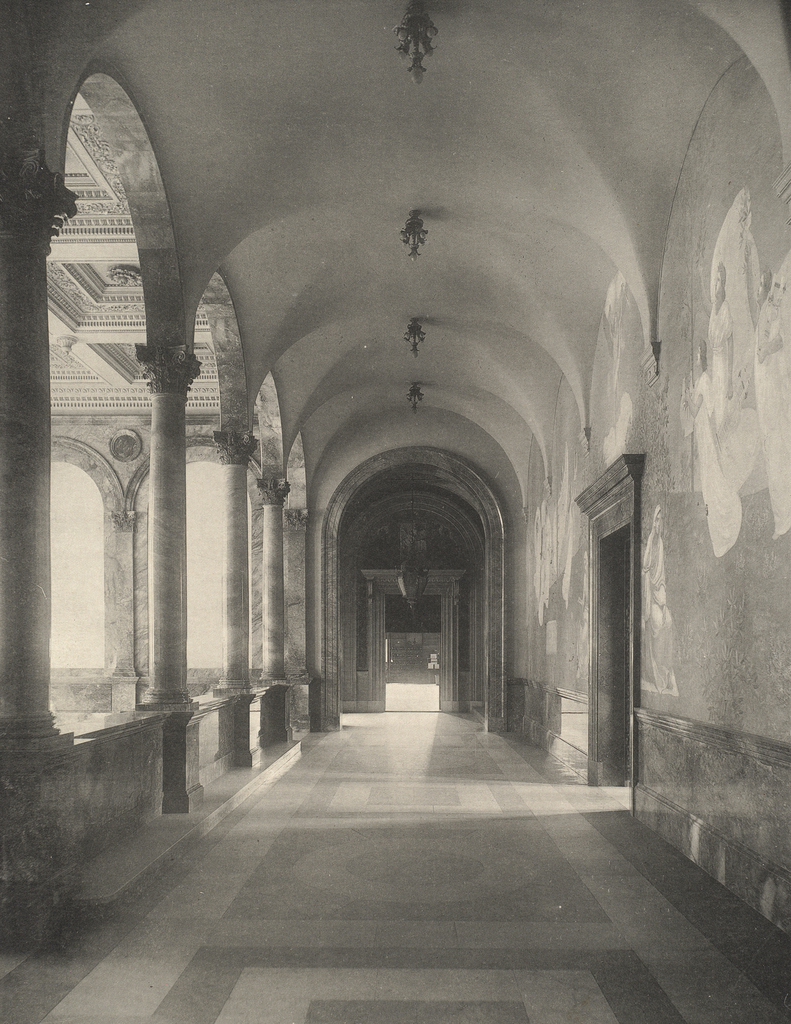 The scene in 2021: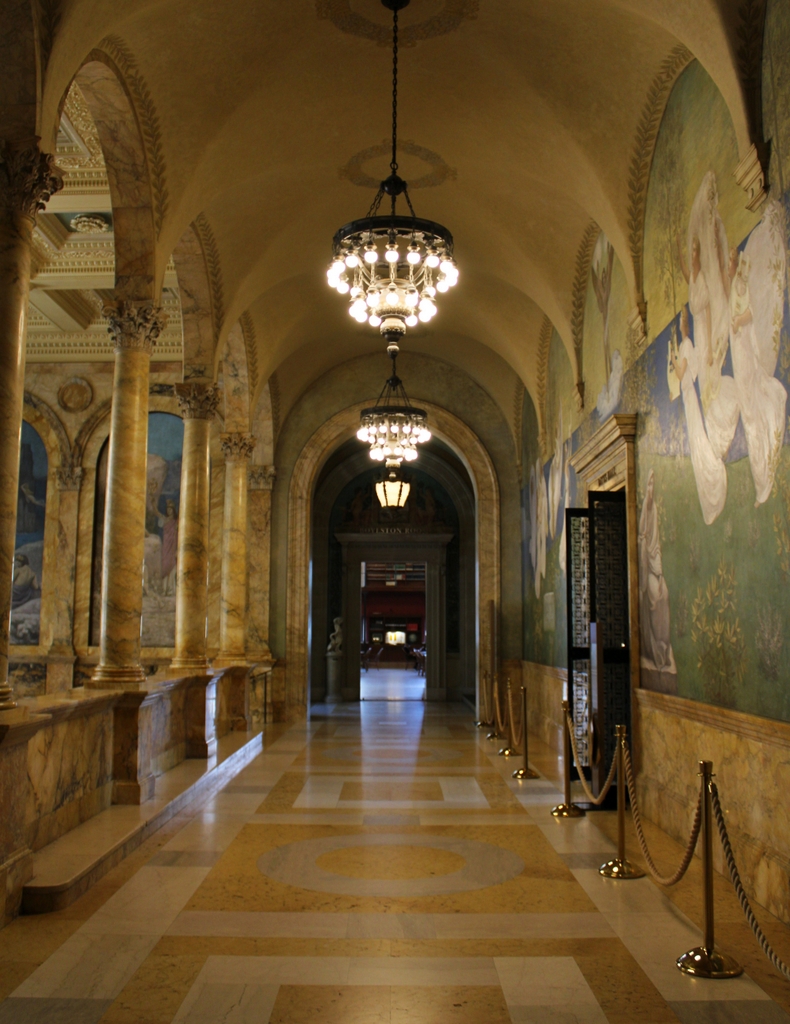 Designed like a Venetian arcade, this hallway connects the grand staircase on the left side with Bates Hall, the library's main reading room, on the right side. Like the rest of the area around the staircase, this hallway was decorated with a mural by French artist Pierre Puvis de Chavannes. When the first photo was taken, the poetry murals on the left side had not yet been added, but the large mural on the right had already been installed. It features the nine Muses who, in Greek mythology, provided inspiration for literature, science, and art, and the entire work was collectively given the title of "The Muses of Inspiration Hail the Spirit, the Harbinger of Light."
The first photo was taken before all of the finishing touches, such as the murals on the left and the light fixtures, were added. Otherwise, very little has changed here, and this scene, along with the rest of the building, still retains the splendor that it had when it first opened over 120 years ago. As mentioned in earlier posts, the building was the combined effort of architect Charles McKim and many prominent artists, and it set the standard for public libraries that was later followed in places like New York City.