Another view of the grand staircase at the McKim Building, around 1901. Image courtesy of the Library of Congress, Detroit Publishing Company Collection.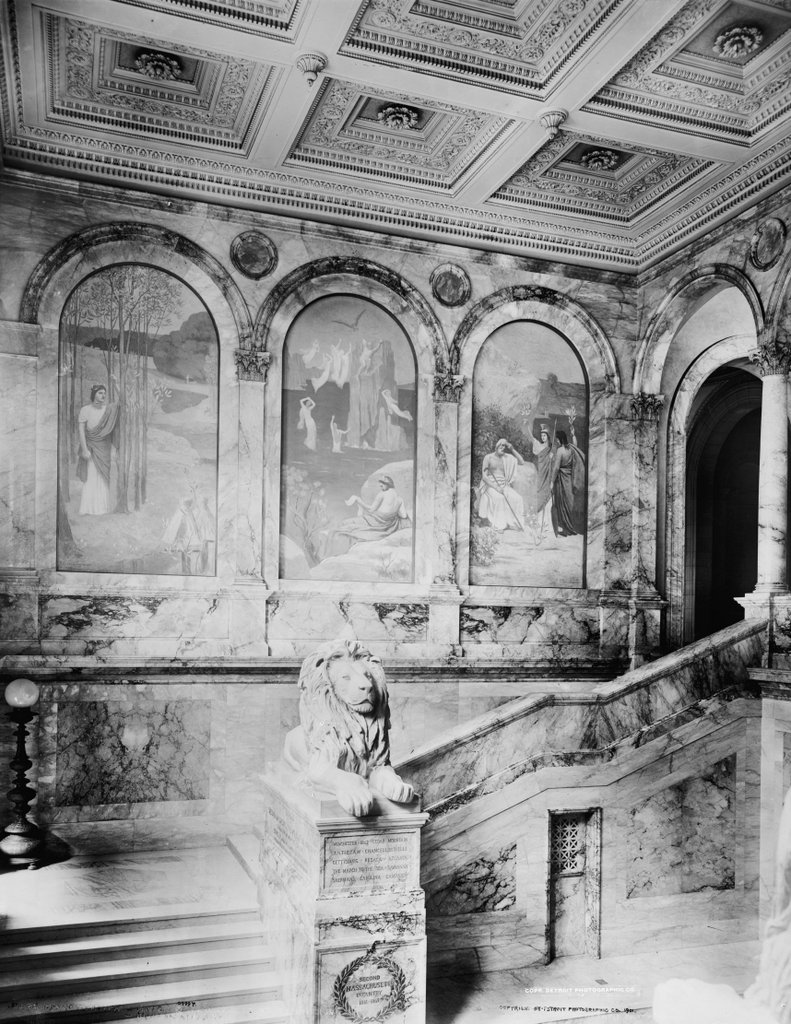 The staircase in 2021: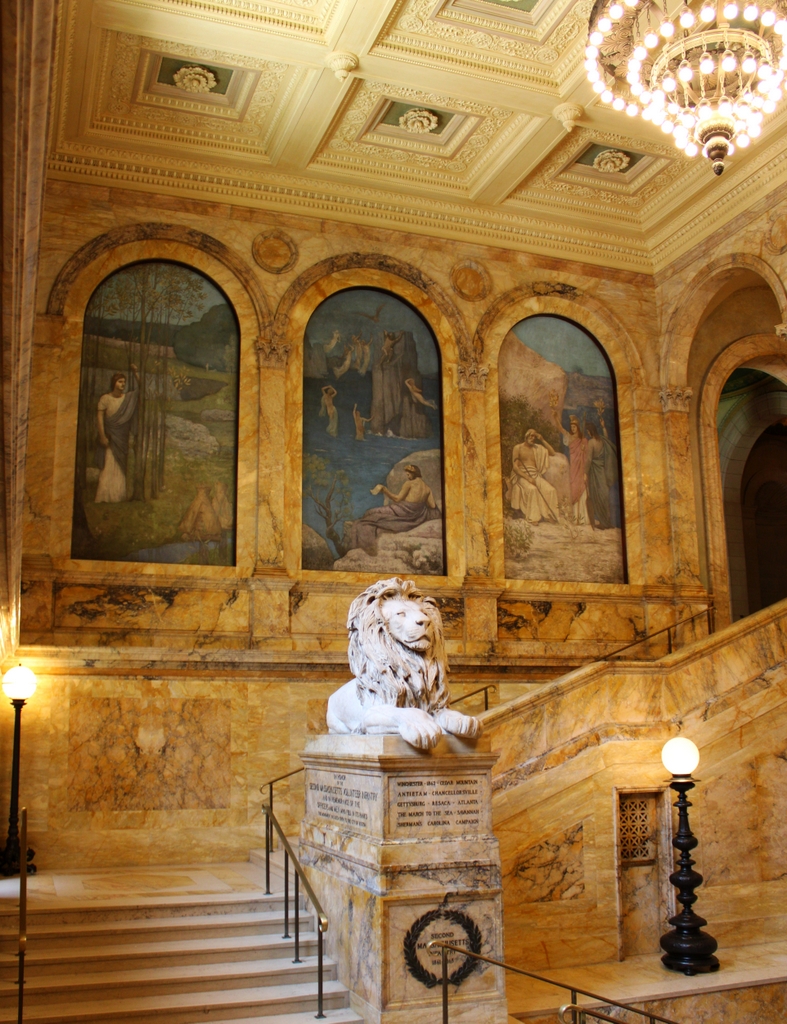 The previous post shows this same staircase from the opposite side. Each side has a lion statue by Louis Saint-Gaudens, the younger brother of prominent sculptor Augustus Saint-Gaudens, who also did work here at the Boston Public Library. As mentioned in the previous post, the staircase also includes nine murals by Pierre Puvis de Chavannes, with the title of "The Muses of Inspiration Hail the Spirit, the Harbinger of Light." The three panels here focus on poetry and feature three ancient Greek poets, with Virgil on the left representing pastoral poetry, Aeschylus in the middle for dramatic poetry, and Homer on the right for epic poetry. Not much has changed here since the first photo was taken, although the lamp has moved from the corner on the left side in the first photo to the right side in the 2021 view.