The Smith Platt House on Sumner Avenue in Springfield, around 1938-1939. Image courtesy of the Springfield Preservation Trust.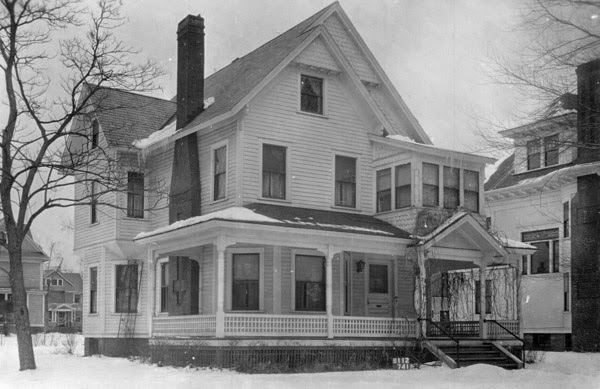 The house in 2016: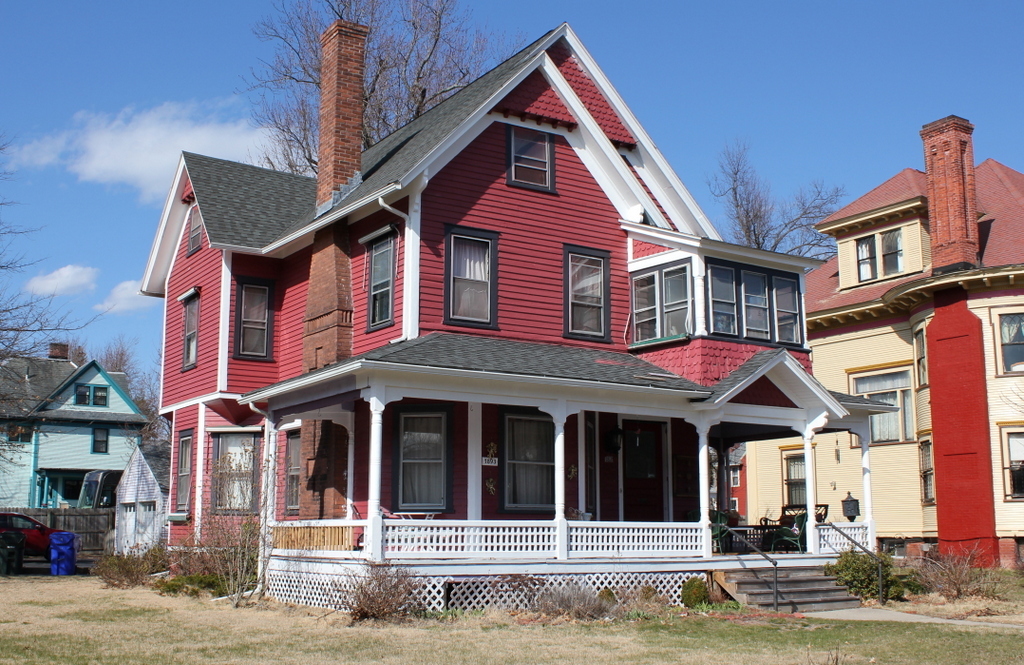 Located next to the Lathrop House at the corner of Sumner Avenue and Washington Road, this house was built in 1893 for Smith H. Platt, a Methodist preacher, physician, and author. He was born in Connecticut and spent much of his life in New York City, but by the 1890s he was living here in Springfield and practicing medicine in an office in the house. He wrote several books, including an anti-slavery novel in 1859 entitled The Martyrs, and the Fugitive; or a Narrative of the Captivity, Sufferings, and Death of an African Family, and the Slavery and Escape of Their Son. Much later in life, in 1895, he published The Secrets of Health; or How Not to Be Sick and How to Get Well From Sickness, which provides somewhat dubious remedies for nearly every condition, including taking a teaspoon of turpentine before meals to treat cancer, drinking hydrogen peroxide to treat gangrene, and taking warm baths to treat insanity.
By the 1910 census, Platt was 81 years old and he was living here with his daughter Belle, her husband Leander W. White, and their two sons, Harrison and Gardner. He died two years later, and the White family remained here for many years. Leander was a banker, who by the 1920s was serving as vice president of Chicopee National Bank. Belle, like her father, was a physician, but she died relatively young in the 1920s. Leander and his two sons were still living in this house when the first photo was taken, and he died about 10 years later in 1949. Today, the house is still standing, and along with the surrounding houses it is virtually unchanged from the first photo. Like the rest of the neighborhood, it is part of the Forest Park Heights Historic District on the National Register of Historic Places.