The Thomas Bliss House on Longmeadow Street, on May 5, 1910. Image courtesy of the Longmeadow Historical Society, Emerson Collection.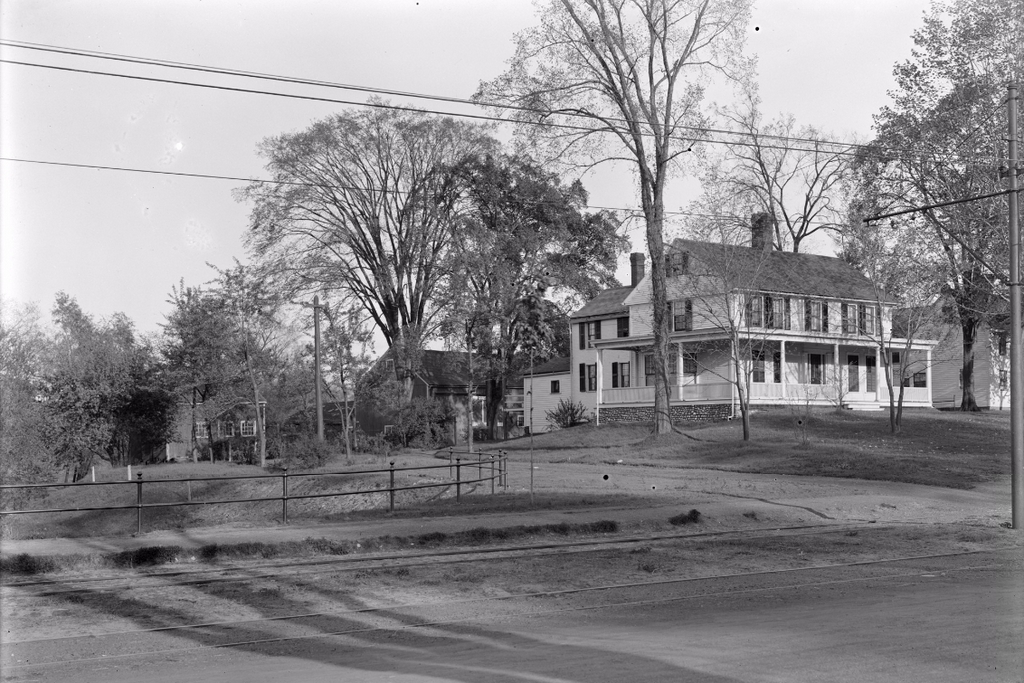 The house in 2023: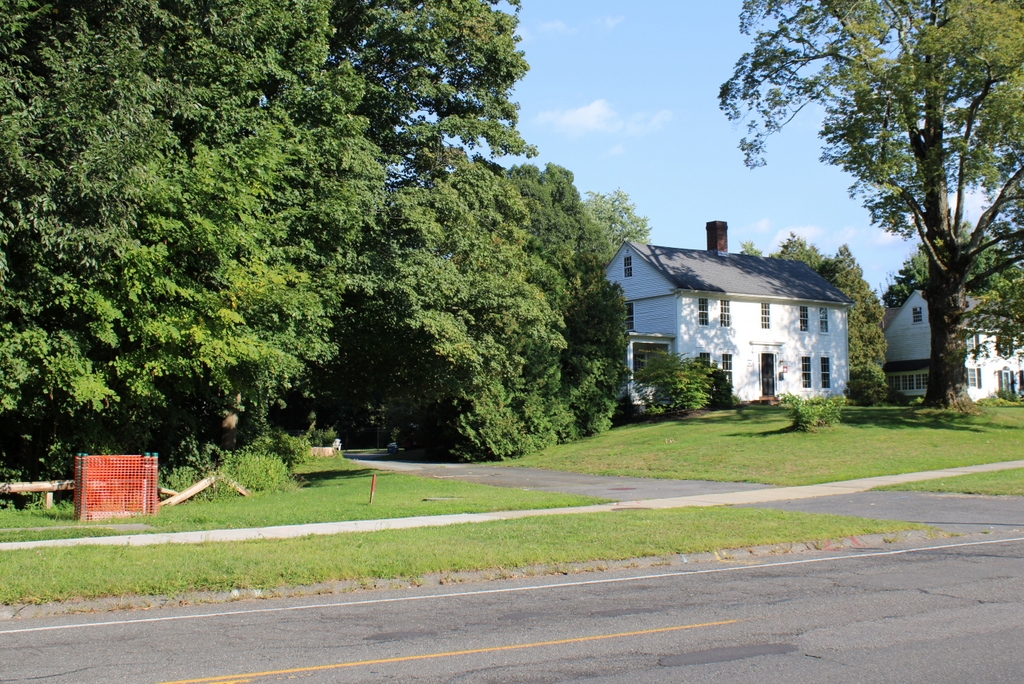 This house is so old that it was actually built in Springfield, years before Longmeadow became a separate town. It is one of many historic 18th century homes still standing in Longmeadow, and although its exact date of construction is uncertain, it was built sometime between 1714 and 1758 for Thomas Bliss, on the opposite side of the street. When Bliss died in 1758, his son Henry sold it to Nathaniel Ely, who operated a tavern out of here. It was used as a tavern until 1833 , and was later moved across the street to its present location.
One of the subsequent owners was Dr. Lester Noble, a dentist who played a role in the high-profile 1849 murder of Dr. George Parkman. Along with fellow Longmeadow dentist Dr. Nathan Keep, Noble used dental records to identify Parkman's badly mutilated body, making it one of the first trials to use dental evidence. Dr. Noble died a few years before the first photo was taken in 1910. At this point, the house was owned by Cora M. Page, and it featured a porch on the front and side, along with several outbuildings behind it. The porch is partially gone now, as are the barns/sheds in the background, but the historic house is still standing, and at possibly 300 years old it is one of the oldest buildings in Longmeadow.