The Wadsworth House on Massachusetts Avenue in Cambridge, around 1904. Image courtesy of the Library of Congress, Detroit Publishing Company Collection.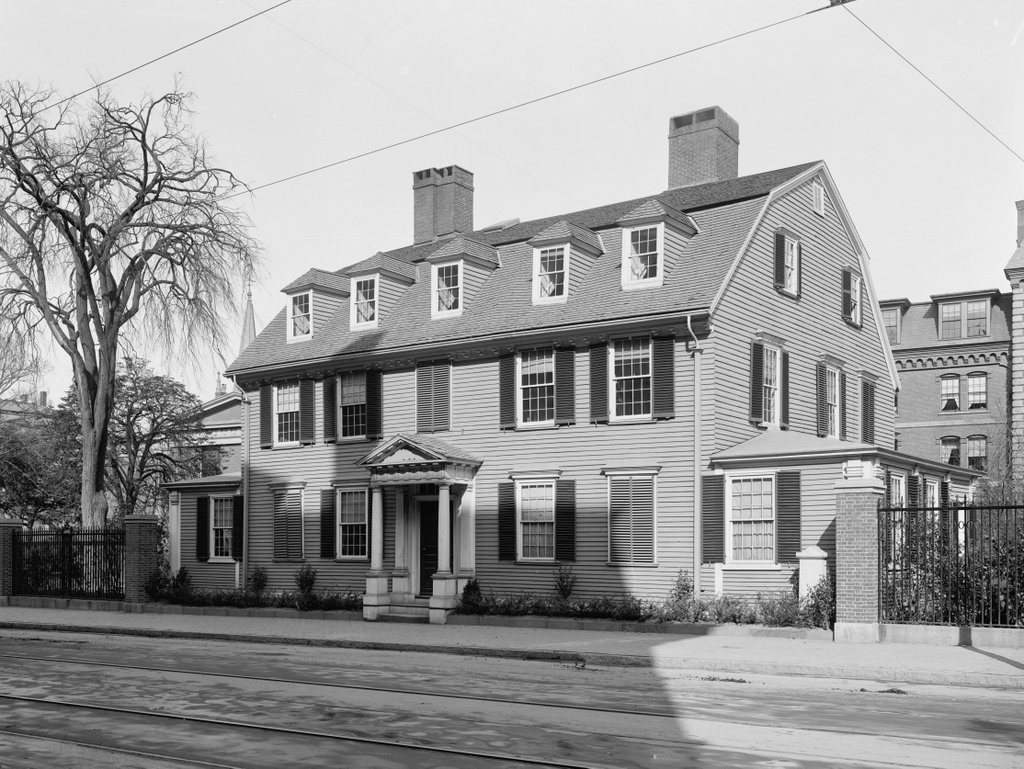 The house in 2016: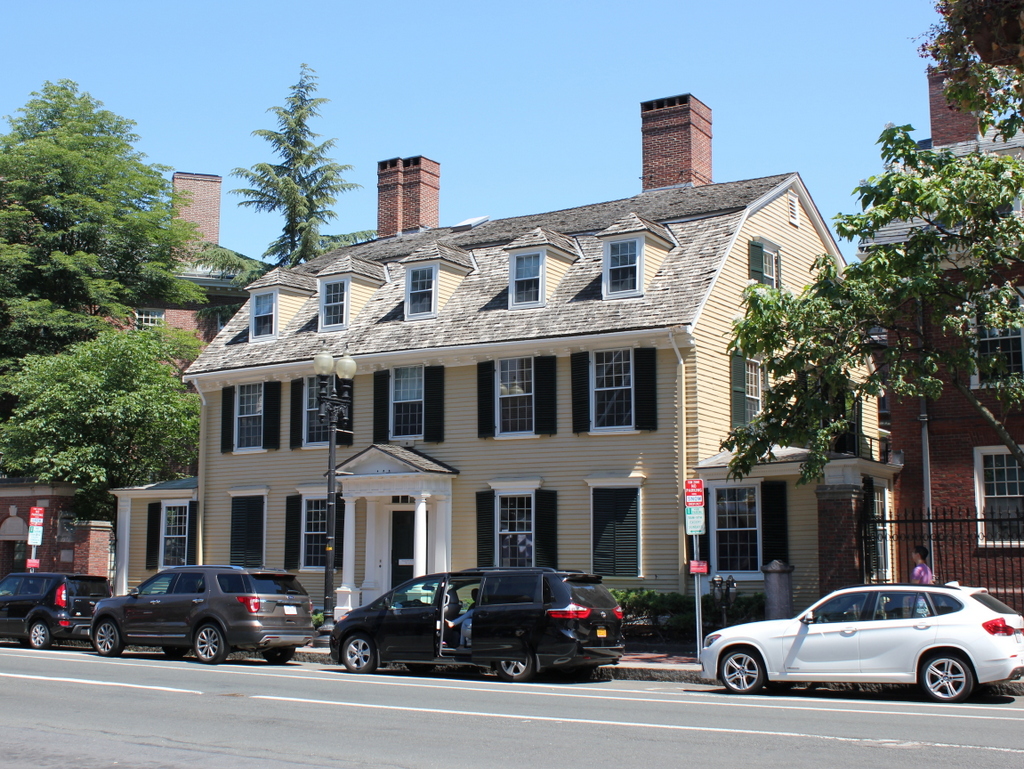 The Wadsworth House is the second-oldest building at Harvard, after the nearby Massachusetts Hall. It was built in 1726 for college president Benjamin Wadsworth, who lived here until his death in 1737. For over a century, eight additional Harvard presidents lived here, with the last being Edward Everett, who was president here from 1846 to 1849, in the midst of a lengthy political career that included serving as a Congressman, Governor of Massachusetts, Ambassador to the United Kingdom, US Senator, and US Secretary of State.
However, the most prominent resident of this house was George Washington. It served as his first headquarters when he arrived in Cambridge to take command of the Continental Army in July 1775, and he stayed here for two weeks before moving into the John Vassall House on Brattle Street.
Although no longer the home of the Harvard president, the Wadsworth House is still part of the campus and is used for offices. Over the years there have been some additions to the side and back, but overall the nearly 300 year old building remains an excellent example of early 18th century Georgian architecture.