Facing west on Central Row toward Main Street, with the Old State House on the right, around 1903-1906. Image courtesy of the Connecticut State Library.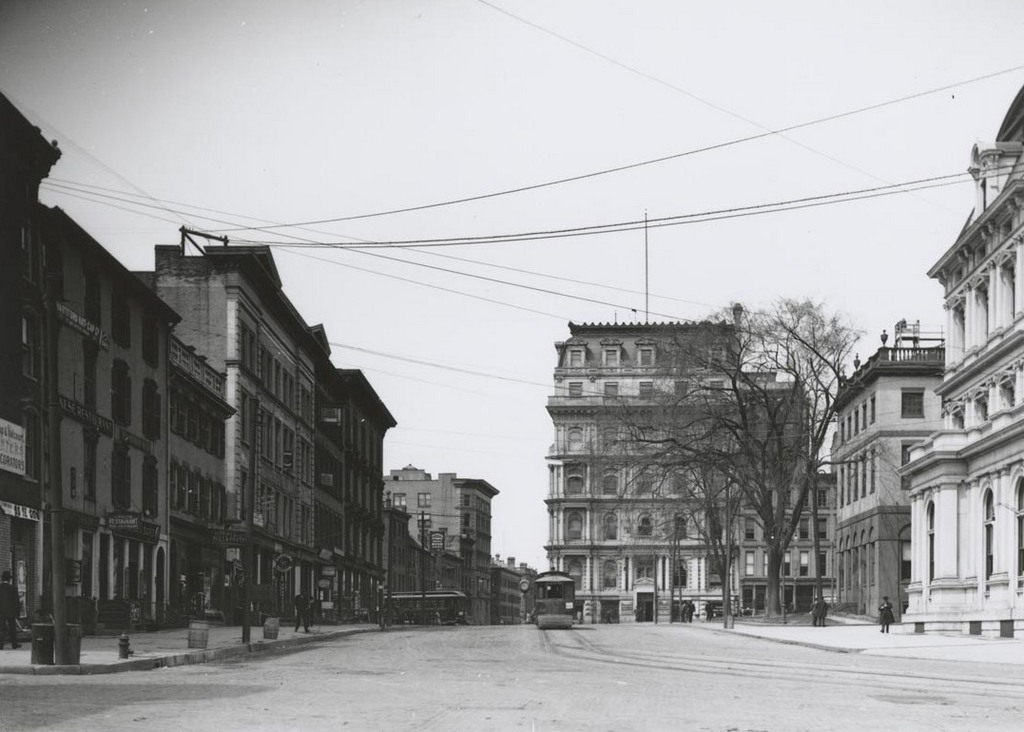 Central Row in 2016: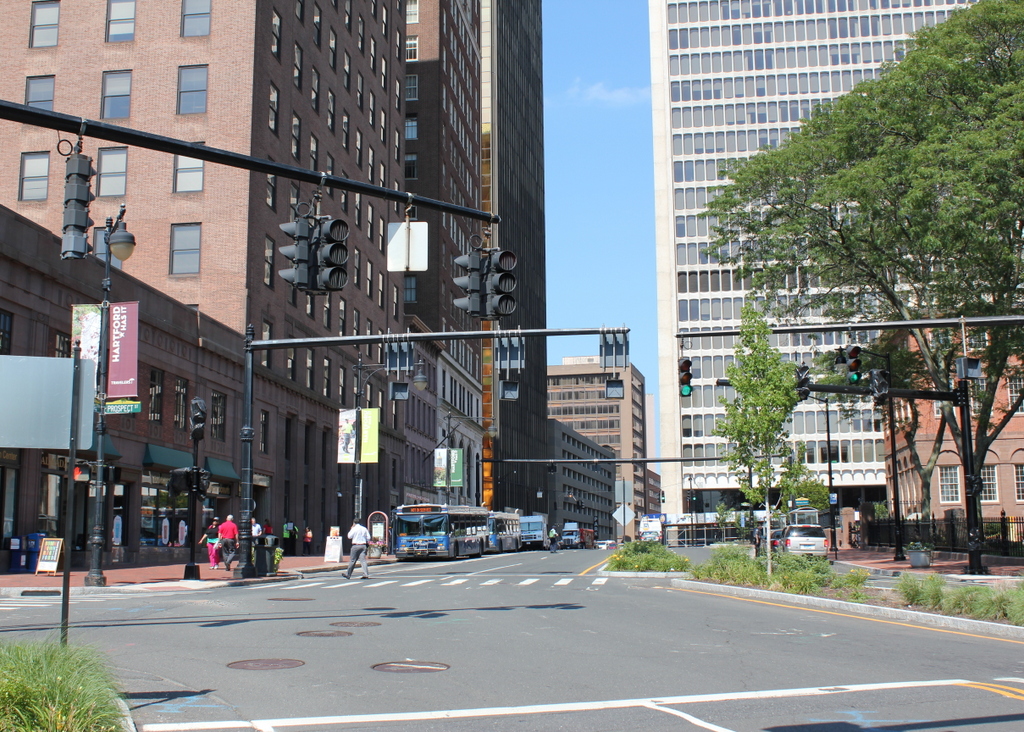 Like many other street scenes from early 20th century Hartford, not much is left here in this view. The mix of three and four-story 19th century commercial buildings on the left has given way to modern skyscrapers, and today the only one remaining is the Putnam Building near the center of the photo, which was built around 1860 and has somehow survived despite being overshadowed by skyscrapers on either side.
On the right side, the only building still standing is the Old State House, which was built in 1796 and was probably the oldest one in the first photo. The building next to it, partially visible on the far right, is the old post office, which was completed in the early 1880s and demolished in 1933. Beyond the State House, at the corner of Main and Pearl Streets, is the Connecticut Mutual Life Insurance building, which stood there from 1872 until 1964.