Looking north on Market Street from State Street, on April 22, 1906. Image courtesy of the Connecticut State Library.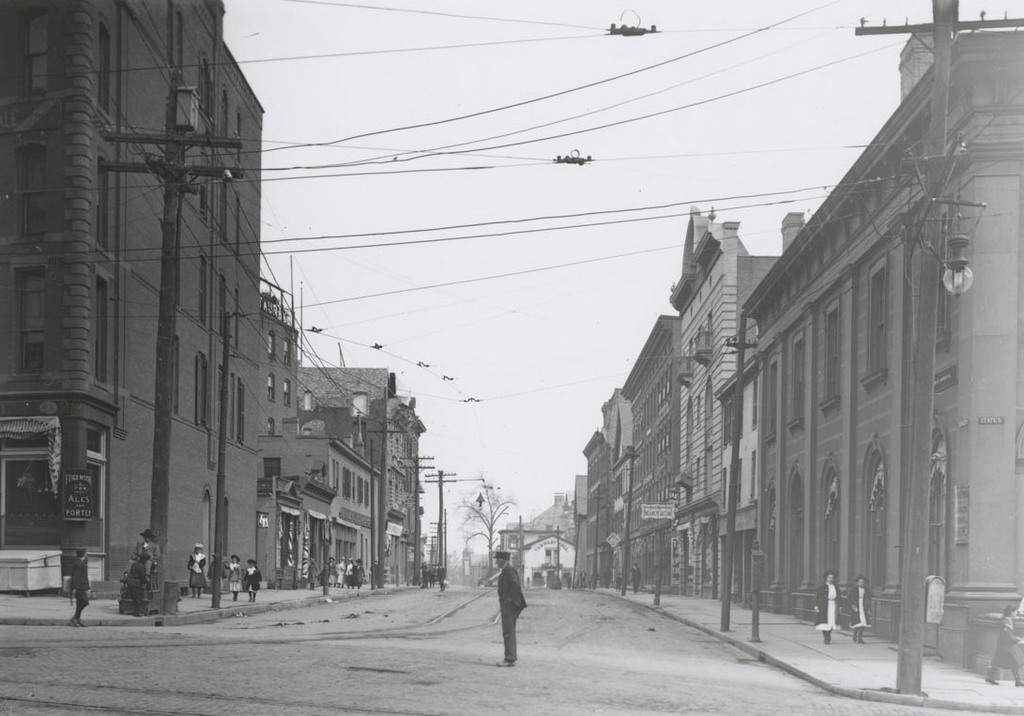 Market Street in 2016: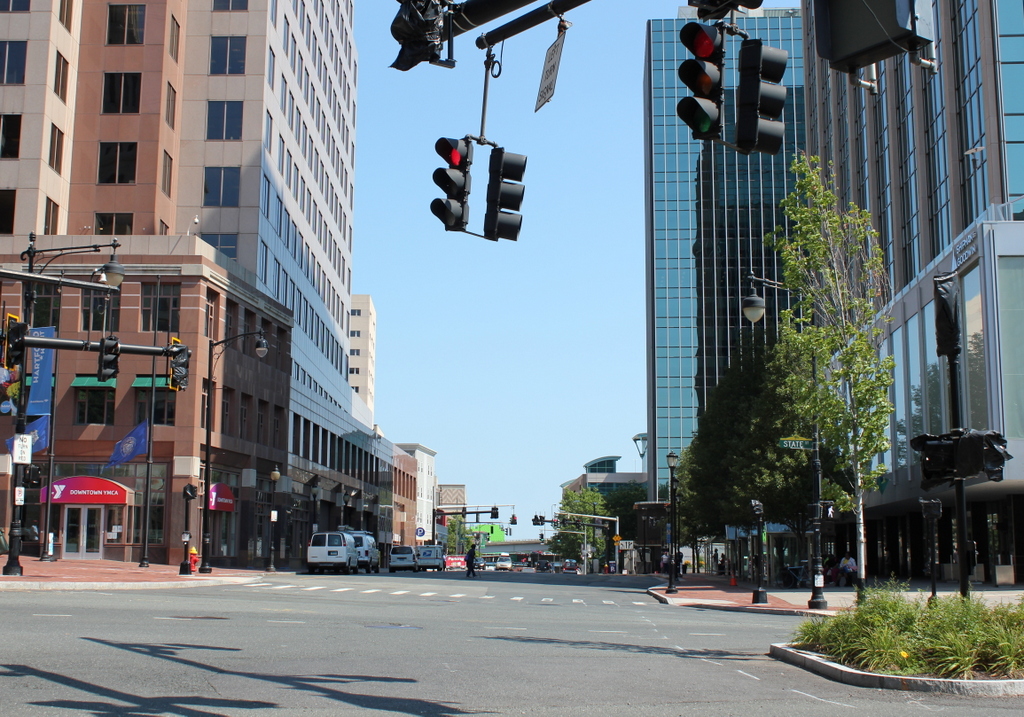 Photographer William H. Thompson took the first photograph, along with many others, in the early 1900s, with the idea that they "would later be of historic interest." A good portion of his photographs, which are available online through the Connecticut State Library, concentrate on the eastern part of the city. This neighborhood of about nine square blocks is bounded by Morgan Street to the north, State Street to the South, Main Street to the west, and the Connecticut River to the east, and his photographs provide, as he had intended, a valuable record of this section of Hartford. Unlike photographers like the Detroit Publishing Company, who focused on insurance buildings, monuments, and other prominent landmarks in Hartford, Thompson's work captures the less glamorous, but far more historically interesting side of the city.
As it turned out, this entire section of the city was demolished in the late 1950s and early 1960s to build Constitution Plaza. Even when the 1906 photo was taken, this was not a particularly high-end section of the city, but it only got worse, especially after sustaining heavy damage from floods in the 1930s. By the 1950s, the working-class neighborhood was considered a slum, and any of the buildings that would have still been standing from the first photo were destroyed in the urban renewal project. Most of the streets themselves, including Market Street, are still here, but all of the low-rise residential and commercial development of the 19th century is gone, replaced with modern office buildings, hotels, and parking garages.