Looking north on Main Street from in front of the Old State House, on November 25, 1903. Image courtesy of the Connecticut State Library.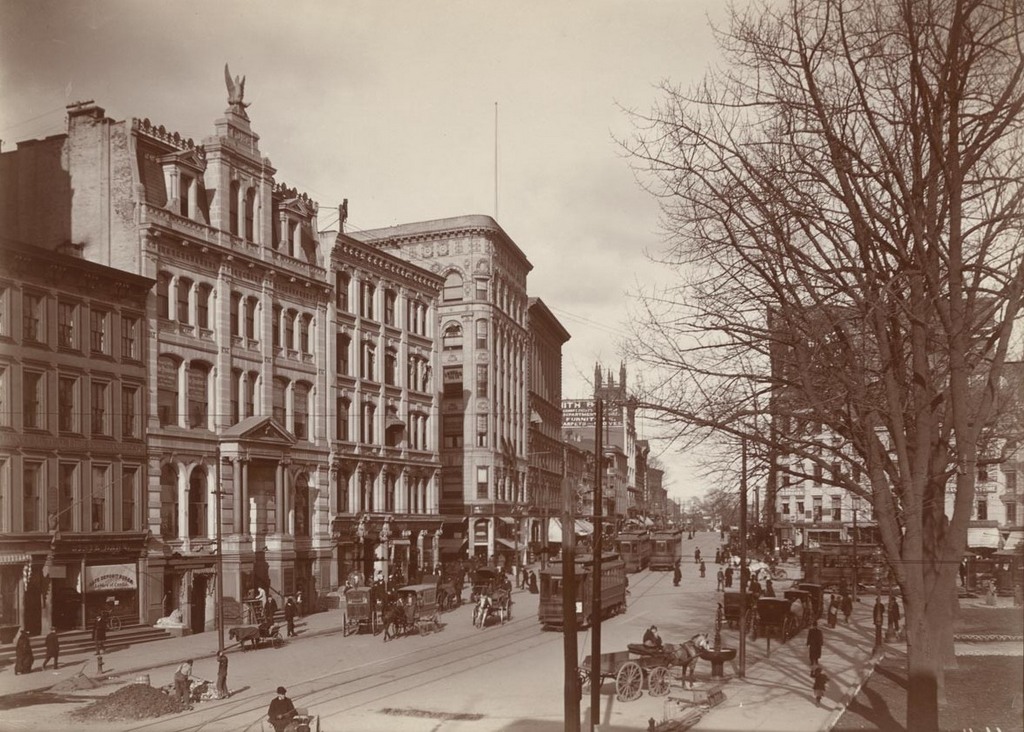 Main Street in 2016: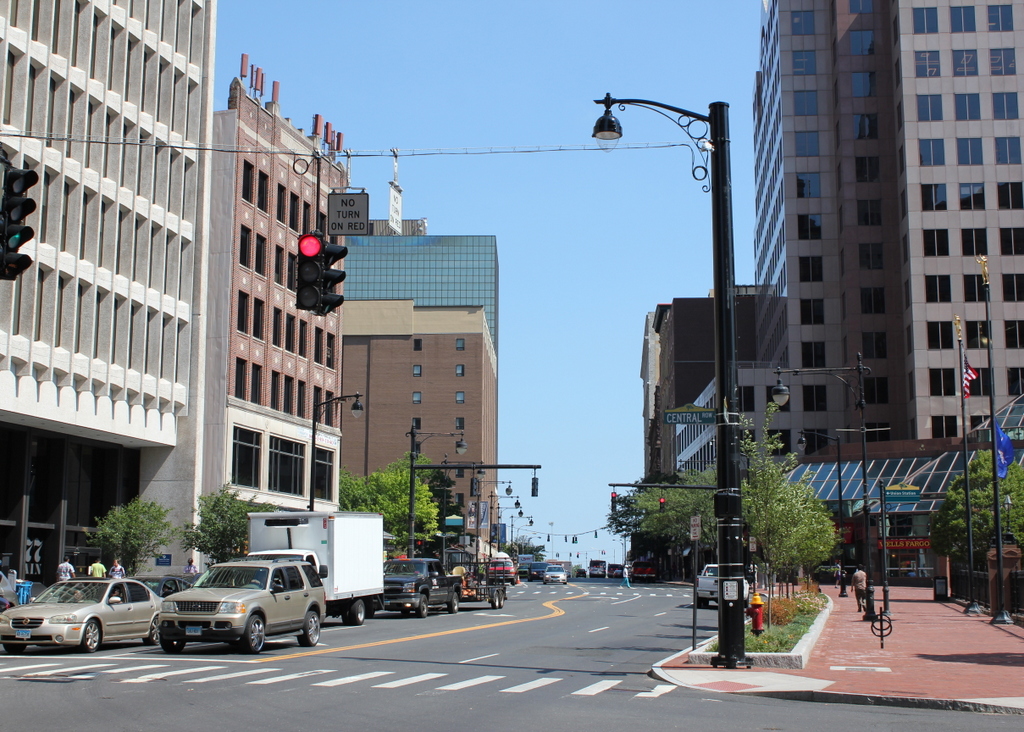 Aside from a few buildings several blocks away in the distance, none of the buildings from the first photo are still standing. The Old State House, which is just out of view to the right, is still there, but otherwise this section of Main Street has undergone a complete transformation since the early 20th century. The buildings on the left side of the first photo were known as Bankers' Row, and included some of the city's most prominent financial institutions. Just out of view to the left, at the corner of Main and Pearl Streets, was the Connecticut Mutual Life Insurance building. Next to it, starting on the left of the 1903 photo, was the 1850 State Bank building, the 1874 Phoenix National Bank building, and the 1870s Corning Building, home to the Connecticut Trust & Safe Deposit Company. On the other side of Asylum Street, near the center of the photo, is the Catlin Building, which was built in 1898 and, a few years after the first photo was taken, was purchased by the Hartford National Bank.
All of these buildings were gone by 1930, starting with the Phoenix National Bank, which was extensively rebuilt in 1906. The stone phoenix on top of the building dated back to 1827, when it was put atom the company's first building, and it remained on top of the reconstructed building until its demolition in the early 1920s. The State Bank building was demolished around 1907 and replaced with a new building, which is also no longer standing, and the Catlin Building, just 13 years old, was replaced in 1911 with a new building that stood until 1990. The last survivor in the foreground of the first photo was the Corning Building, which was replaced in the late 1920s with the current building at the corner of Main and Asylum Streets.