Looking south on Market Street from the corner of Talcott Street, on September 19, 1904. Image courtesy of the Connecticut State Library.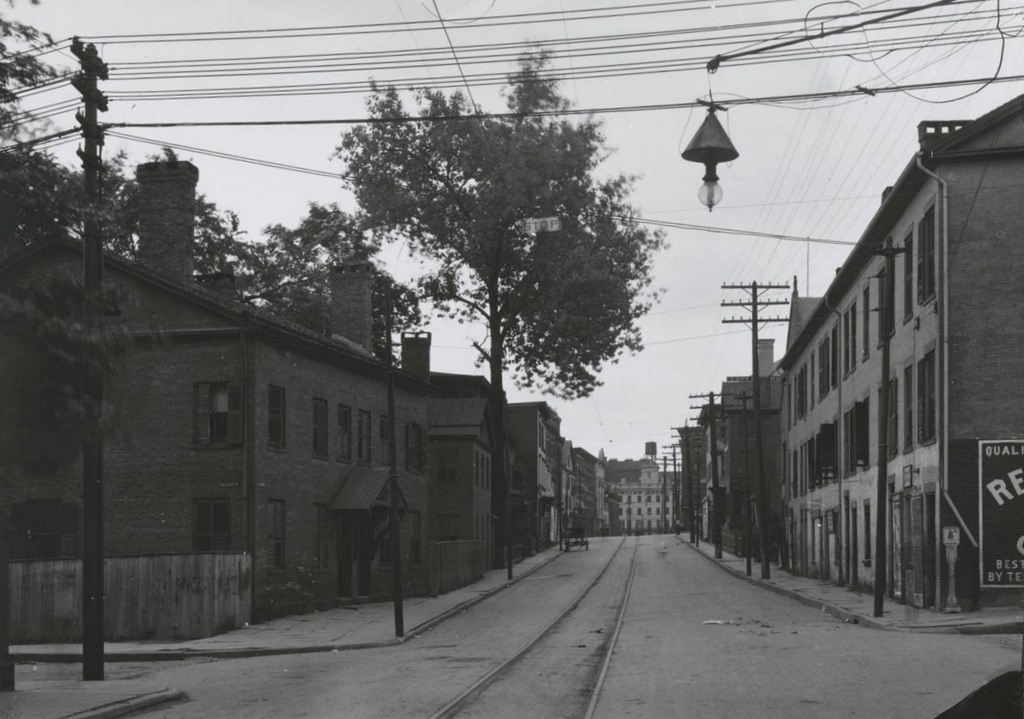 Market Street in 2016: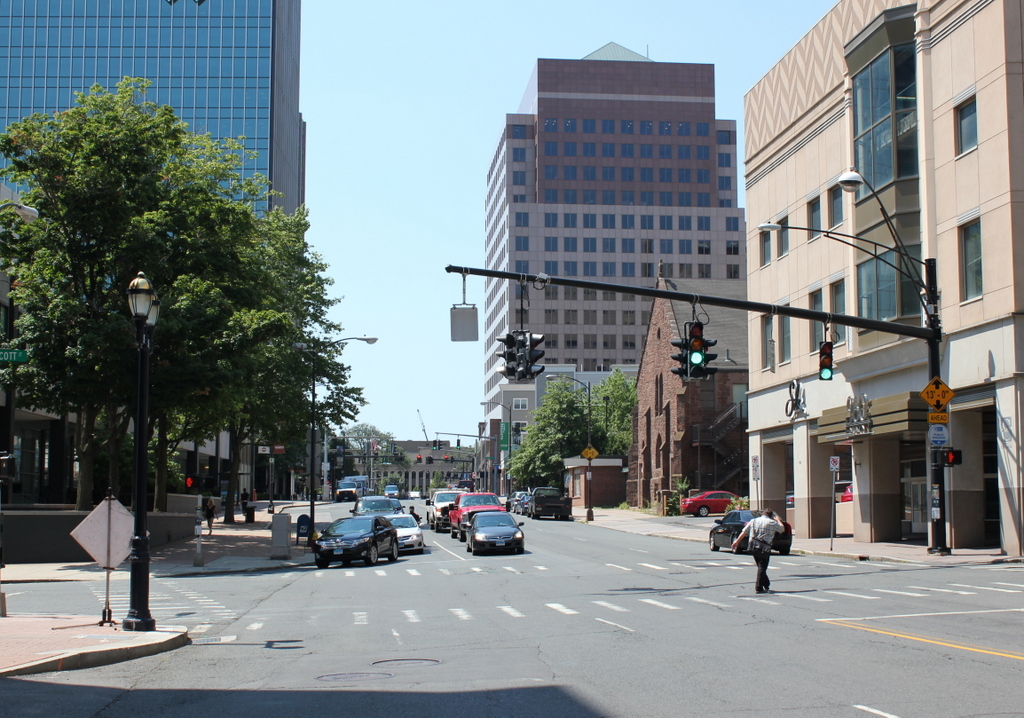 In these early 20th century views of the east side of Hartford, a common theme is that none of the historic buildings are still standing today. Anything that was left standing by the early 1960s was demolished to build Constitution Plaza, but in this scene there was one exception. St. Anthony's Church, located on the right side of the street, is only partially visible in the first photo, but today it is the last surviving 19th century building in what had once been a large immigrant neighborhood.
Built in 1855, the church was originally St. Paul's Episcopal Church, but by the time the first photo was taken it was St. Anthony's, a Catholic church that served the area's large Italian-American population. The building no longer serves as a church, but it still stands out amid modern office buildings as a reminder of the residential neighborhood that was once located here.