Looking west on Talcott Street from Market Street, toward Main Street, around 1903-1906. Image courtesy of the Connecticut State Library.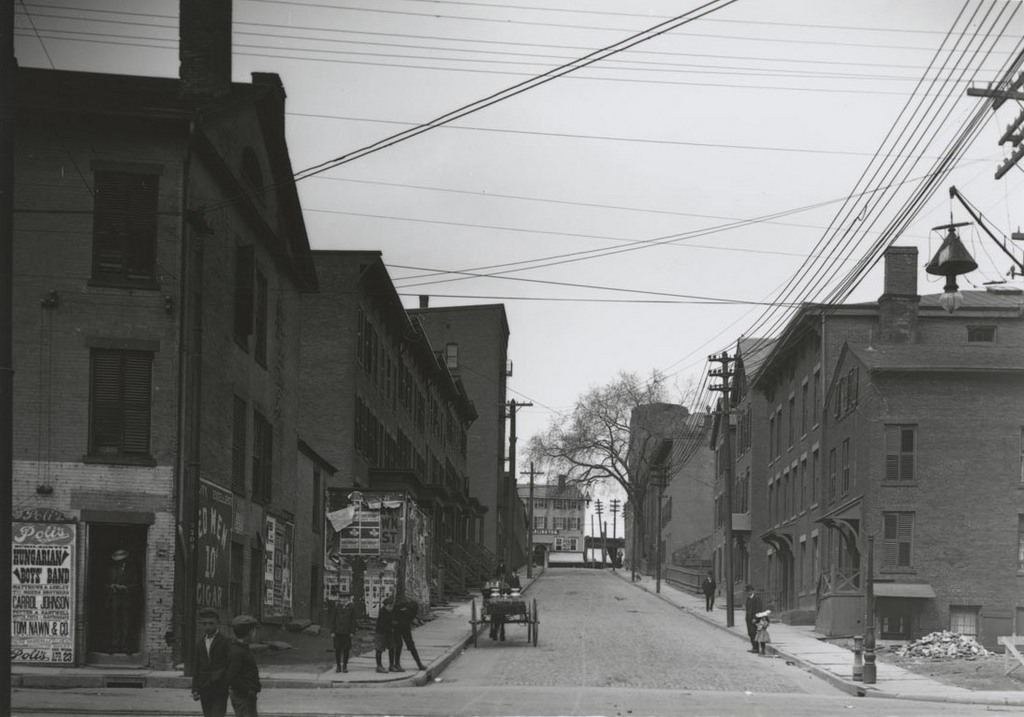 Talcott Street in 2016:

These two photos were taken at the same intersection as the previously posted ones here and here, just facing in a different direction. Like the photos in earlier posts, nothing is left from the early 20th century view here. Most of the neighborhood was demolished by the early 1960s, but this section here, with its close proximity to Main Street, was demolished even sooner. In 1918, Hartford's G. Fox department store built their new flagship store at the top of the hill on the left, and in the following decades the company expanded their facility here.
All of the buildings from the first photo were gone by the 1930s, and by this point G. Fox extended all the way from Main to Market Street, and included a parking garage across Talcott Street, which was connected via a two-story walkway over the street. The company closed in 1993 after a merger with Filene's, which was then subsequently merged with Macy's in 2005. The old G. Fox buildings are still standing here, though, and part of the original building is now the home of the Capital Community College, while other parts have been vacant for years.