Looking east on State Street from Front Street (now Columbus Boulevard) in Hartford, on November 12, 1905. Image courtesy of the Connecticut State Library.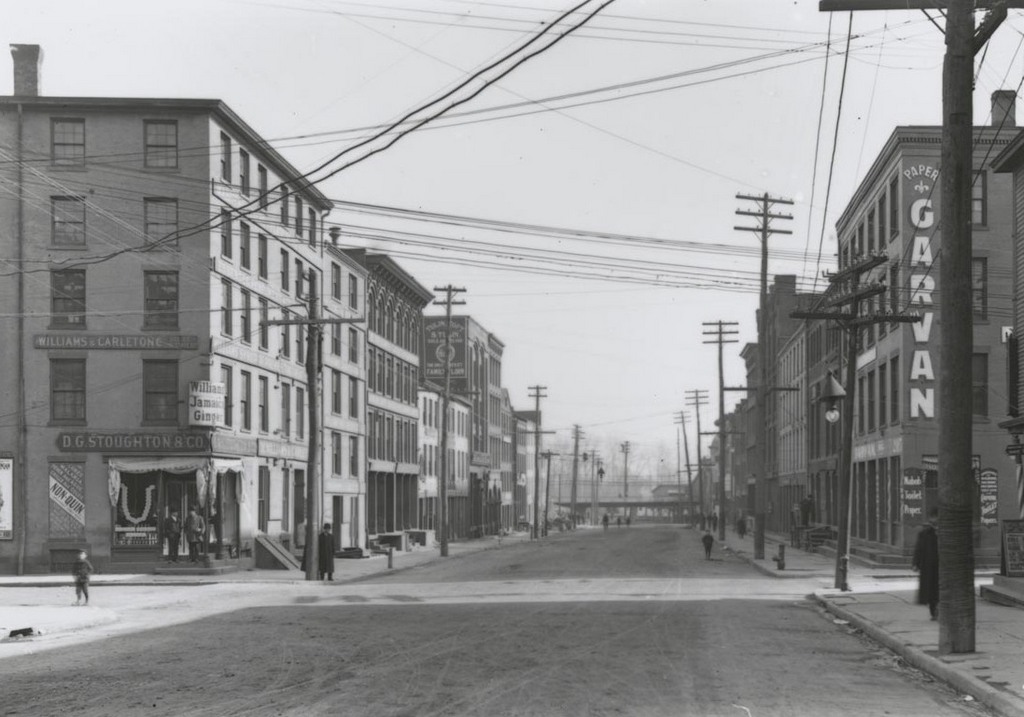 State Street in 2016: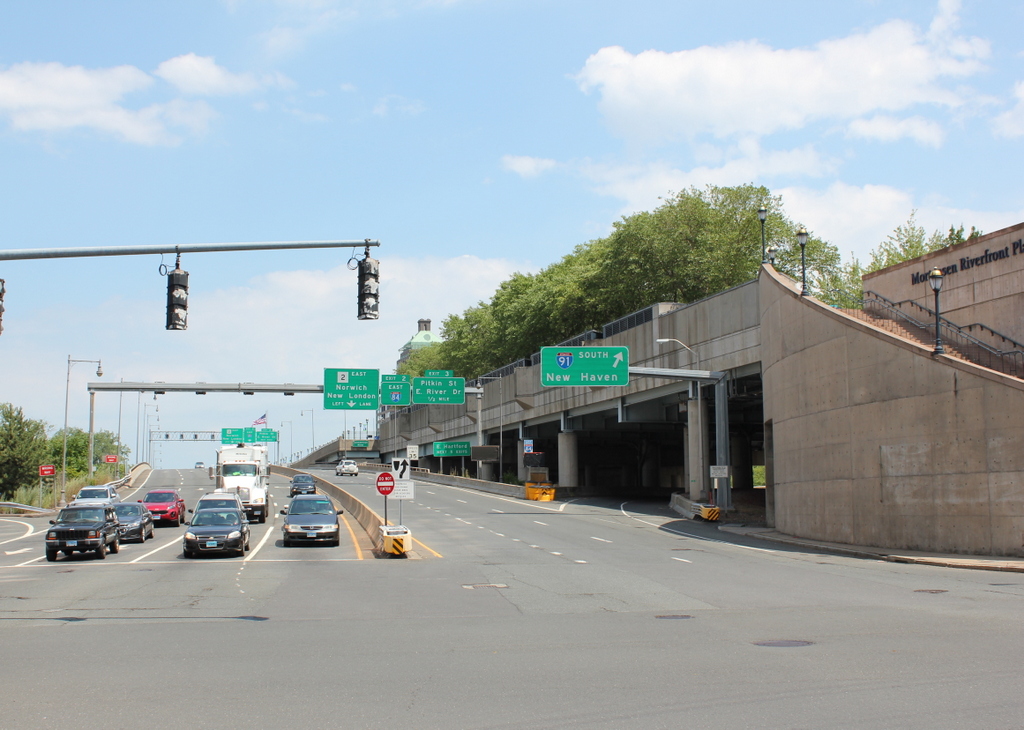 This same intersection was previously seen in other posts, facing north and west from here. This scene is also a block west of the photos in the previous post, which show the same elevated railroad tracks that are visible in the distance here. The first photo shows State Street facing toward the Connecticut River, as it appeared at the turn of the last century. State Street begins two block west of here at Main Street, at the commercial center of the city, with prominent banks, insurance companies, hotels, and government buildings nearby. However, as one moved further down the hill toward the river, like in this photo, the street became much less glamorous, with warehouses and other industrial uses along the railroad tracks and riverfront.
Photographer William H. Thompson captured scenes like this, using his camera to document the areas of the city that did not appear on postcards or in tourist publications. Because of this, we are able to see the largely immigrant and working-class eastern section of the city, essentially all of which was demolished in the late 1950s for the Constitution Plaza urban renewal project. Around the same time, in 1958, the Founders Bridge opened, extending State Street across the Connecticut River to East Hartford. Just beyond this intersection, it crosses over Interstate 91, which was built along the river a few years later. Just to the right in the 2016 scene is the Mortensen Riverfront Plaza, which was built above I-91 and provides access to the parks along the river.