Looking north on Front Street, which is now Columbus Boulevard, on April 8, 1906. Image courtesy of the Connecticut State Library.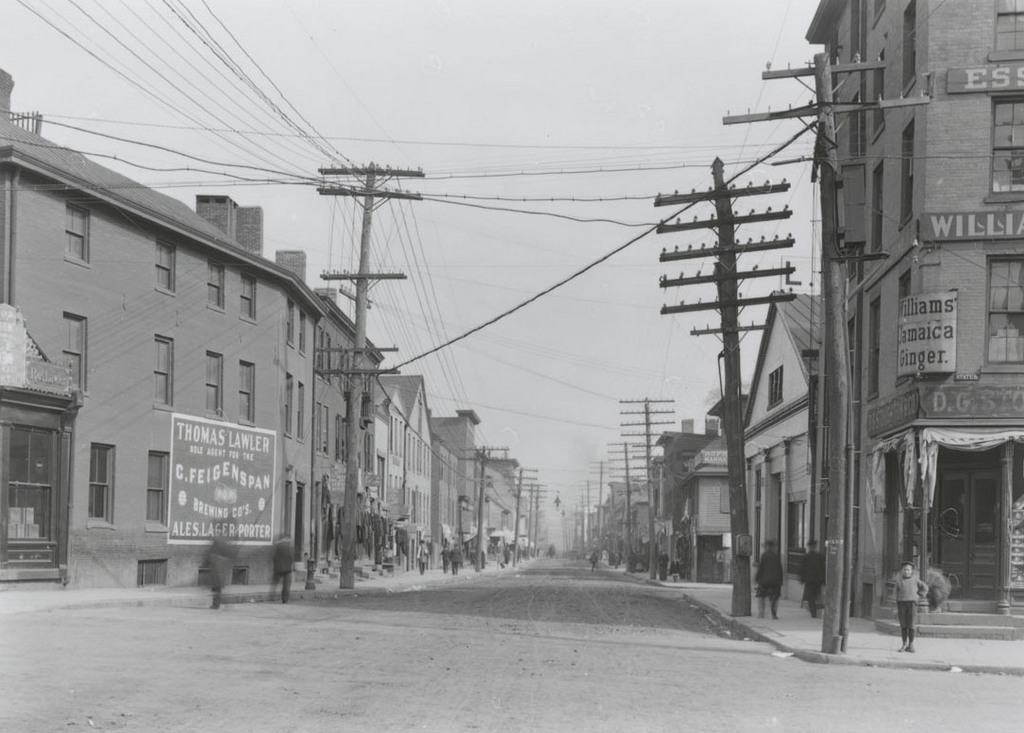 Columbus Boulevard in 2016: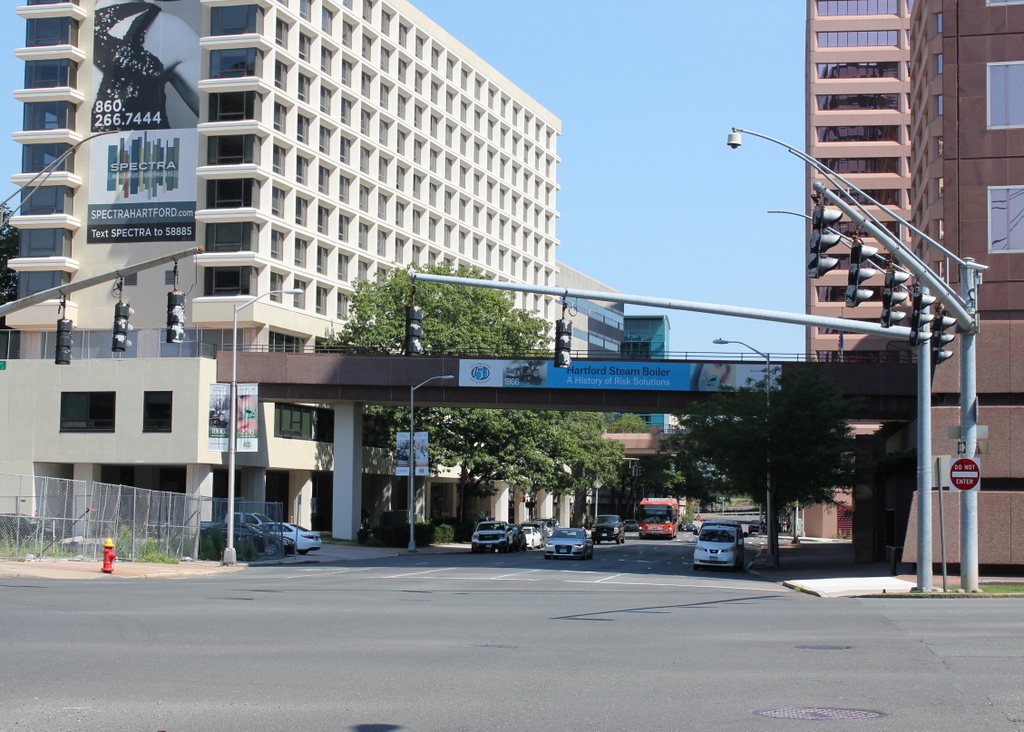 These photos were taken a block east of the ones in the previous post, showing Front Street/Columbus Boulevard, which runs parallel to Market Street. When the first photo was taken, this neighborhood was largely working class. A city atlas from the 1880s shows a number of tradesmen working here, including cobblers, blacksmiths, locksmiths, lumber dealers, carriage shops, and liquor wholesalers. Not much of this had likely changed by the time the first photo was taken, although many of these occupations would gradually decline.
One business that definitely remained in the 1906 photo was the alhocol business, as the large sign for Thomas Lawler indicates on the left side of the photo; he evidently sold ale, lager, and porter for C. Feigenspan Brewing Company. On the other side of the street is a sign for Williams Jamaica Ginger. Marketed as medicine, Jamaica Ginger contained upwards of 70% alcohol, and probably did not cure much else besides sobriety. In later years, during Prohibition, such "medicines" were a popular as a legal way to obtain (somewhat) drinkable alcohol.
Like the scene in the previous post, this entire area was leveled in the late 1950s and early 1960s for an urban renewal project that built Constitution Plaza, which in on the site today. In the process, Front Street was renamed to Columbus Boulevard, and the neighborhood was turned into high-rise office buildings, hotels, and parking garages.