The Worcester Common, seen facing west from the corner of Franklin and Church Streets, around 1914-1920. Image courtesy of the Library of Congress, Detroit Publishing Company Collection.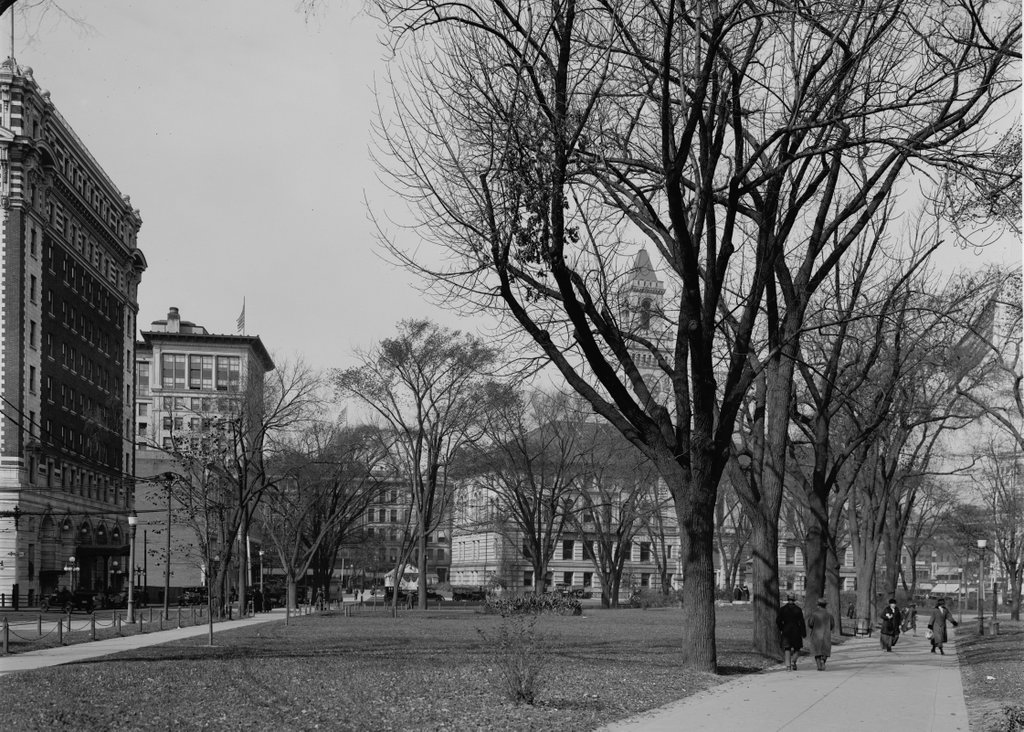 The Common in 2016: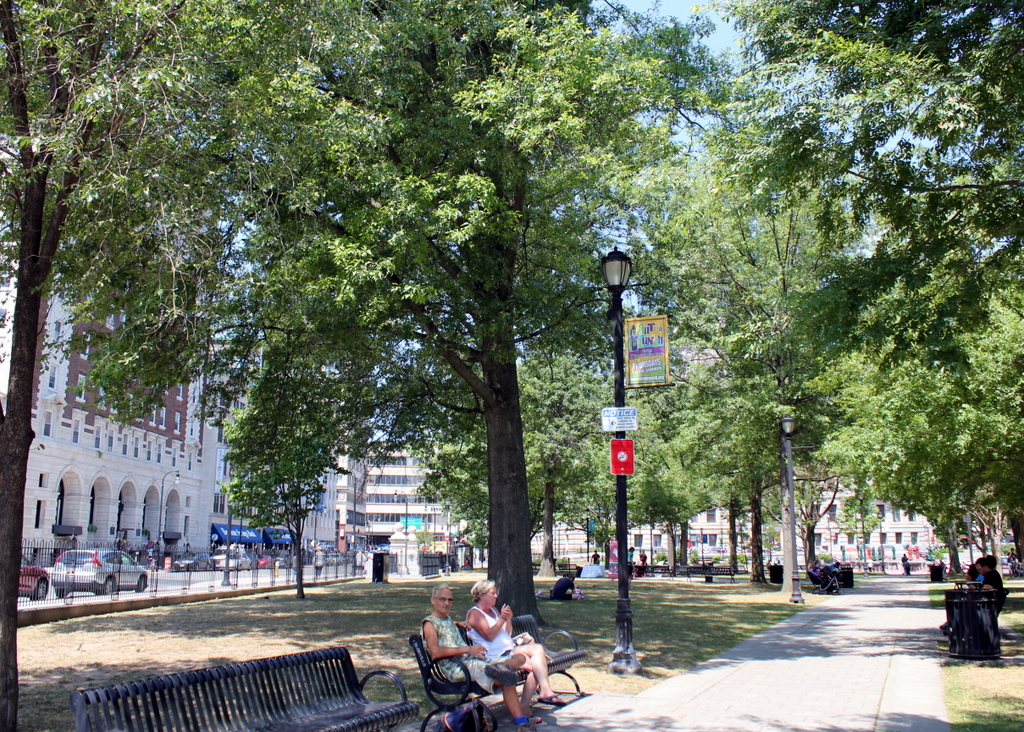 Today, Worcester is the second-largest city in New England, and the Common has been at the center of the city ever since it was a small colonial settlement in the 17th century. Set aside in 1669, more than 50 years before Worcester was formally incorporated as a town, the Common was originally used as a training ground for the militia, burial ground, and the site of the meetinghouse. It was once much larger, but as the city has grown up around it, this common land has steadily shrunk to its current dimensions, and at one point in the 19th century even had railroad tracks running across it.
The first photo was taken shortly after the completion of several prominent buildings along the Common, which are still standing today. These buildings, designed in the popular Classical Revival style of the turn of the 20th century, include the 1913 Bancroft Hotel on the left, the 1915 Park Building to the right of it, and the 1898 City Hall, which is mostly hidden by trees in the distance on the right. Along with the Common itself, all three of these buildings are now listed on the National Register of Historic Places.