The Worcester Public Library on Elm Street, around 1905-1915. Image courtesy of the Library of Congress, Detroit Publishing Company Collection.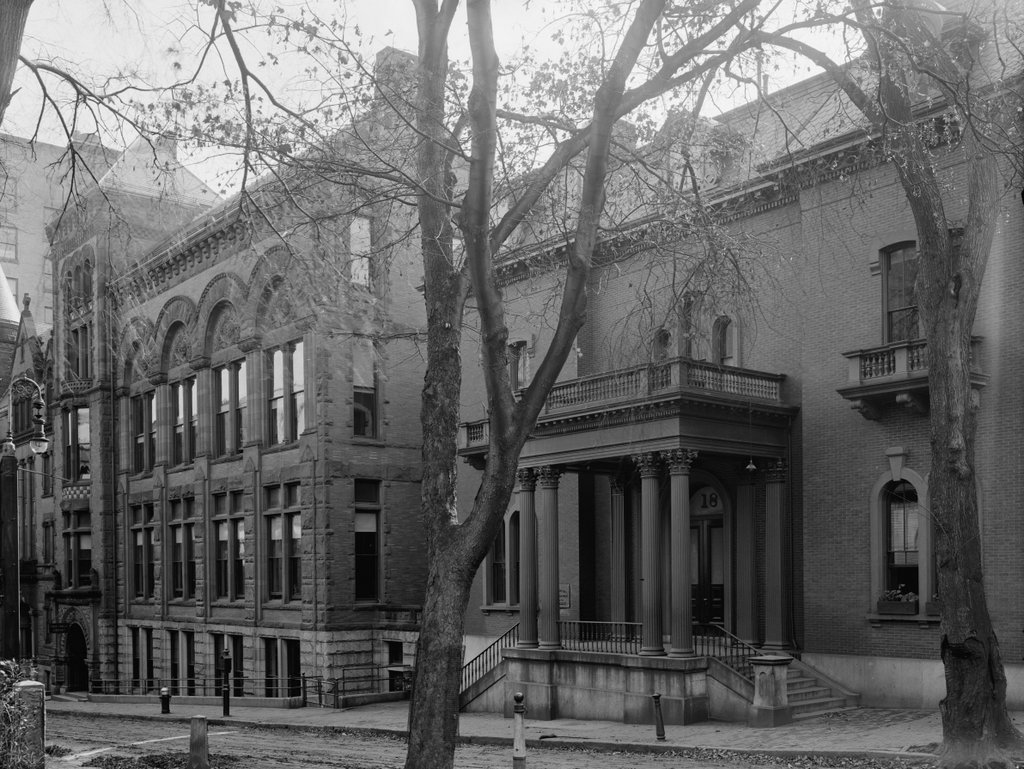 The scene in 2016: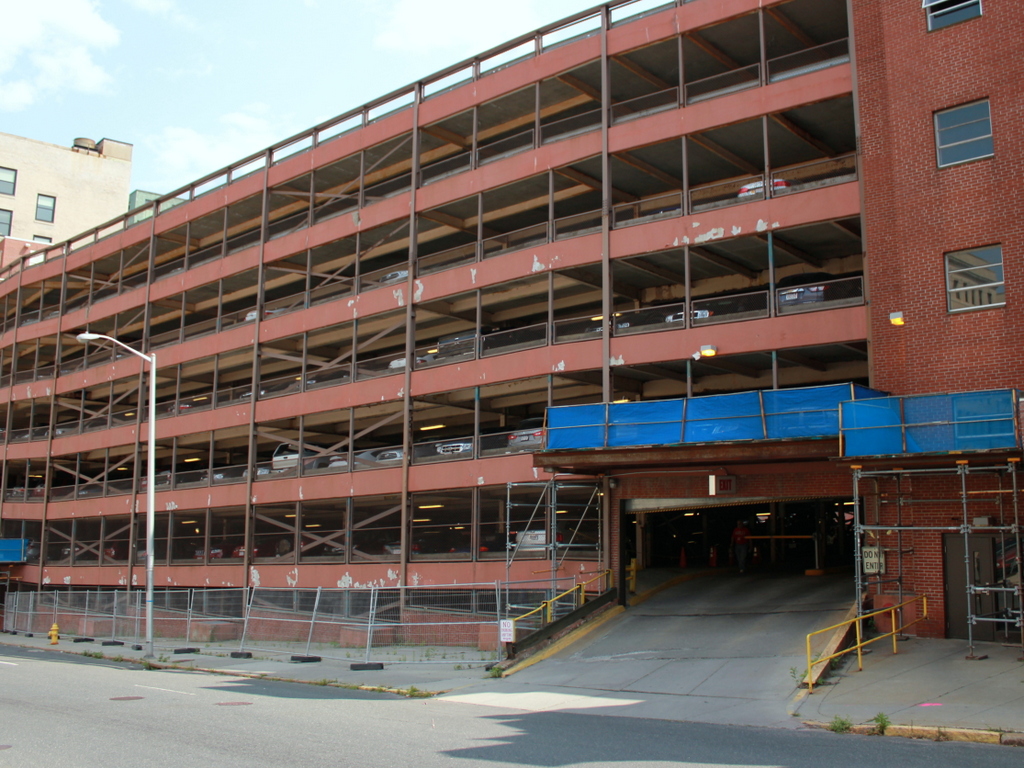 Prior to the mid-19th century, public libraries were almost unheard of in the United States. However, by the late 1850s many cities were establishing their own libraries, including Worcester in 1859. It began with about 10,000 books, donated from the Worcester Lyceum and the private collection of Dr. John Green, and was originally housed on the third floor of a commercial block at the corner of Main and Foster Streets.
In 1862, the library moved into its first permanent home on Elm Street, the building on the right side of the first photo. In the following decades, though, the library's collections outgrew this original space, and in 1891 it was expanded to the east with the massive addition on the left side of the photo. This addition was designed by Worcester architect Stephen Earle, with a Romanesque style design that bore no relation to the more Italianate-based style of the original building.
The Worcester Public Library remained here until 1964, when it moved to its current location on Salem Street. The century-old building here on Elm Street, along with its 1891 addition, were then demolished, and the site was redeveloped as a parking garage.