The B.P.O. Elks Lodge on Prospect Street in Hartford, around 1907. Image courtesy of the Library of Congress, Detroit Publishing Company Collection.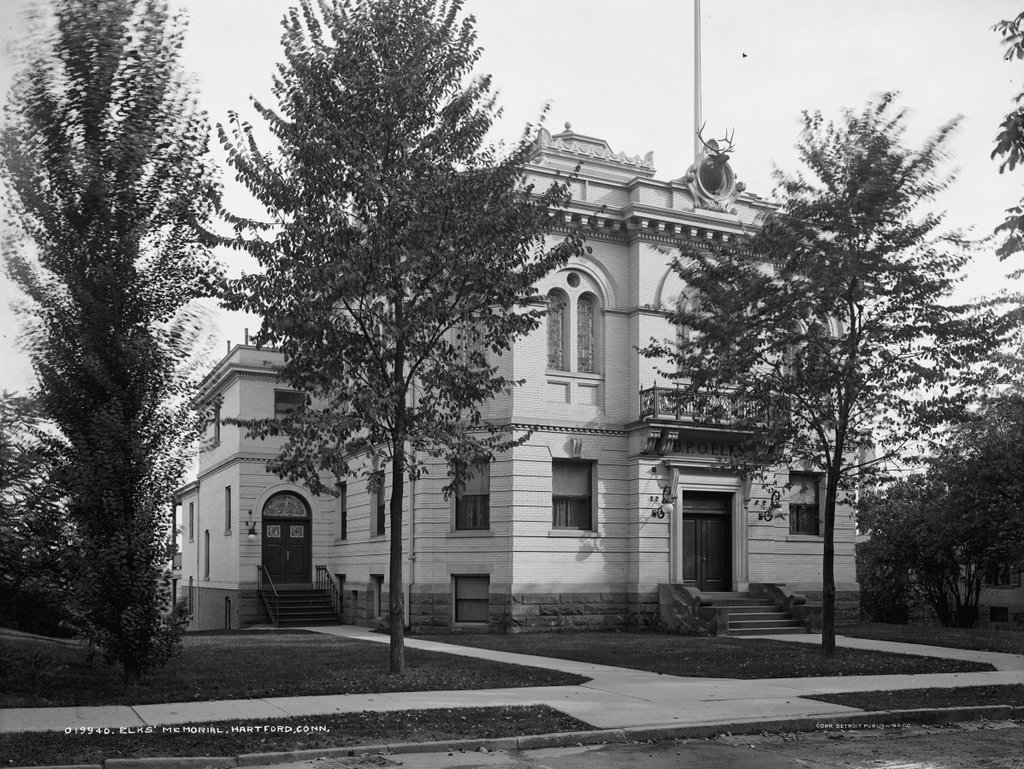 The building in 2016: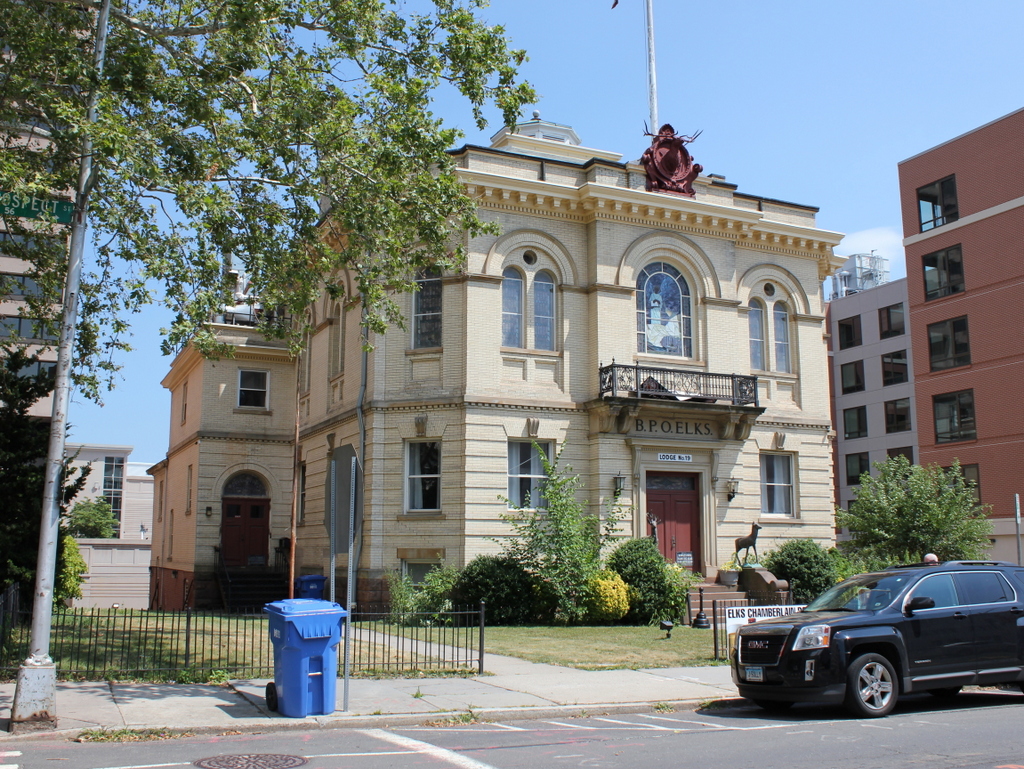 Hartford's Elks Lodge was built here in 1903, and over the years very little has changed on either the exterior or interior. The Neoclassical building is made of yellow brick, a popular building material at the turn of the century, and on the inside it is finished with oak and mahogany. It has two stories, with assembly rooms on the first floor and the octagonal lodge room on the second floor, on the other side of the arched windows seen here. The neighboring buildings have grown up around it during the past century, but the historic building remains, and it is listed on the National Register of Historic Places.