The Wadsworth Atheneum on Main Street in Hartford, around 1907. Image courtesy of the Library of Congress, Detroit Publishing Company Collection.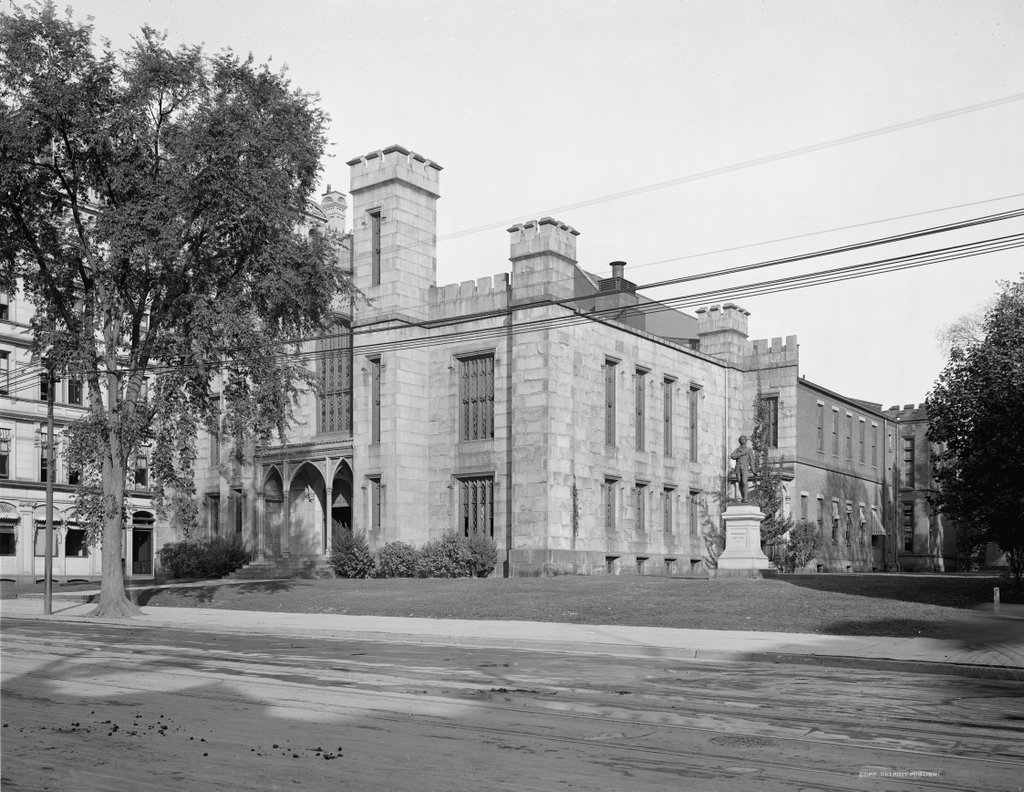 The building in 2016: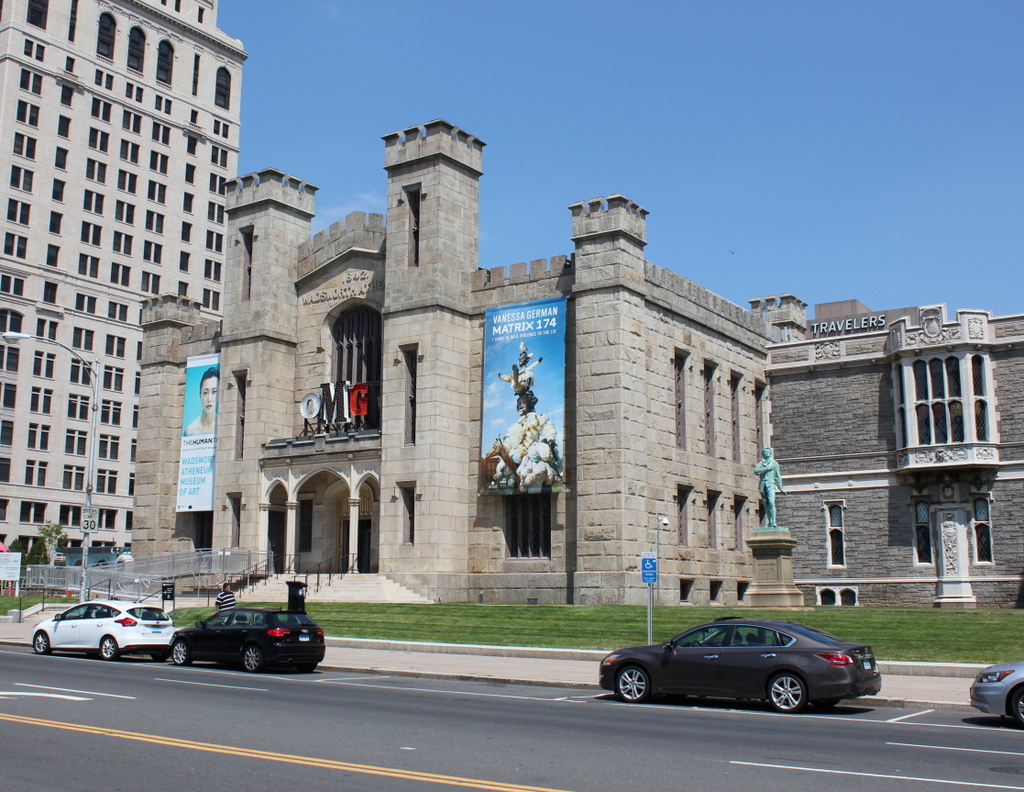 The Wadsworth Atheneum is an art museum that has been located in Hartford since this building opened in 1844. At a time when most art collections were found within the homes of the wealthy, the Wadsworth was one of the first public art museums in the country. Its Gothic Revival building was designed by architect Ithiel Town, a Connecticut native who designed a number of prominent buildings, including the state capitols of Connecticut, Indiana, and North Carolina.
The museum was funded by the prominent Wadsworth family and built on the site of Daniel Wadsworth's home on Main Street, diagonally opposite from the First Church. Over the years, additional benefactors such as Elizabeth Jarvis Colt and J.P. Morgan have expanded the museum's collections, and along with it the building itself has grown, with additions to the back and on the right side. It remains in operation today as the nation's oldest public art museum, and the building is listed on the National Register of Historic Places.