The headquarters of the Travelers Insurance Company at the corner of Prospect and Grove Streets, around 1907. Image courtesy of the Library of Congress, Detroit Publishing Company Collection.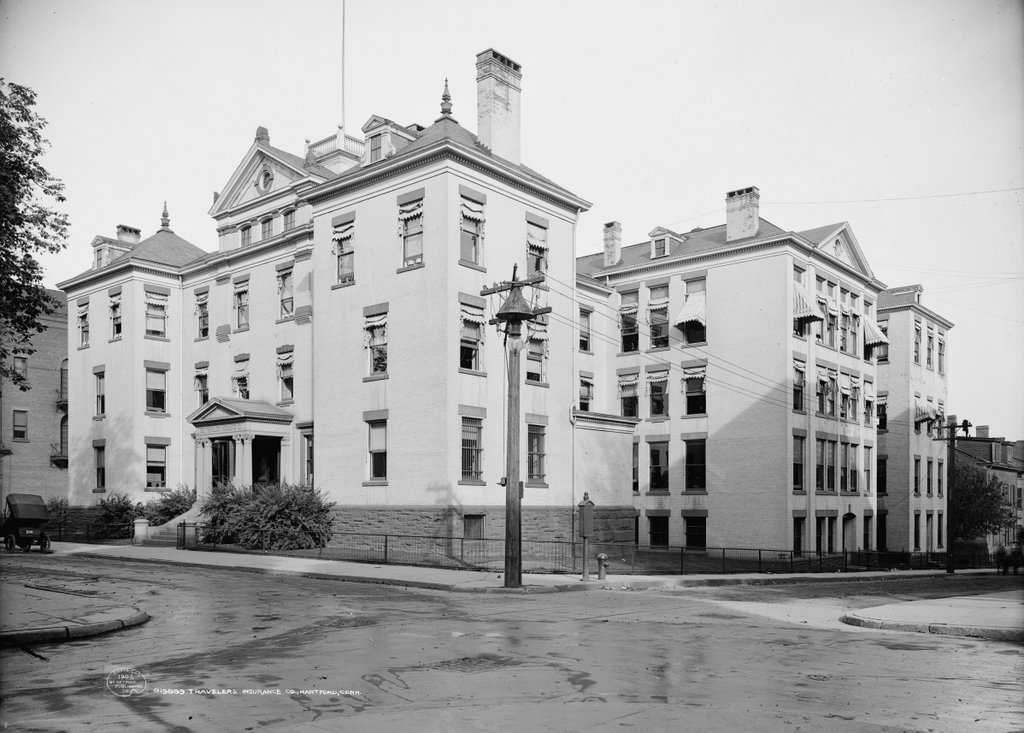 The scene in 2016: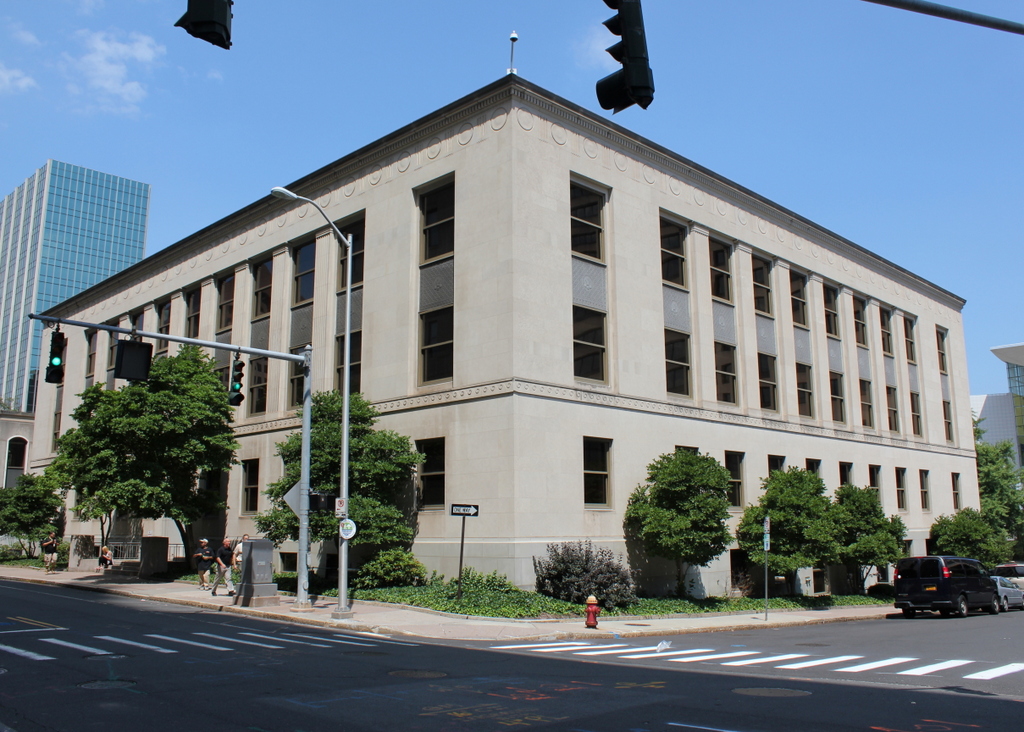 Standing here for over a century, the building in the first photo saw a variety of owners and uses over the years. The original section was built in the early 1820s as a mansion, with owners such as Oliver Wolcott, Jr., the US Secretary of the Treasury from 1795 to 1800 and Governor of Connecticut from 1817 to 1827; Isaac Toucey, another governor who also served as a senator, US Attorney General, and US Secretary of the Navy; and Henry Leavitt Ellsworth, who served as Commissioner of the Patent Office.
In 1872, the building became the offices of the Travelers Insurance Company, one of many insurance companies that was founded in Hartford during the 19th century. They significantly enlarged the original building, but the company eventually outgrew it, and in 1906 they moved into a new building a block away, at the corner of Main and Grove Streets. A year later, they sold their old building to the Hartford Steam Boiler Inspection & Insurance Company. The new owners remained here until 1932, when they demolished it to make room for the present-day building that now stands here.