Looking north on Main Street from State Street in Hartford, on January 30, 1904. Image courtesy of the Connecticut State Library.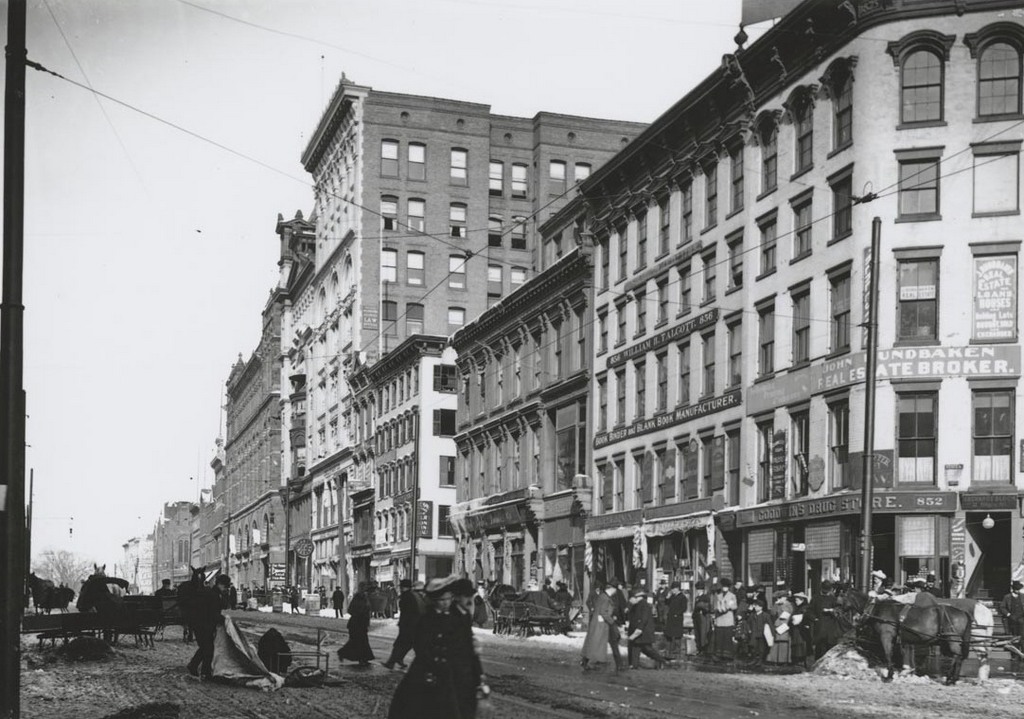 Main Street in 2016: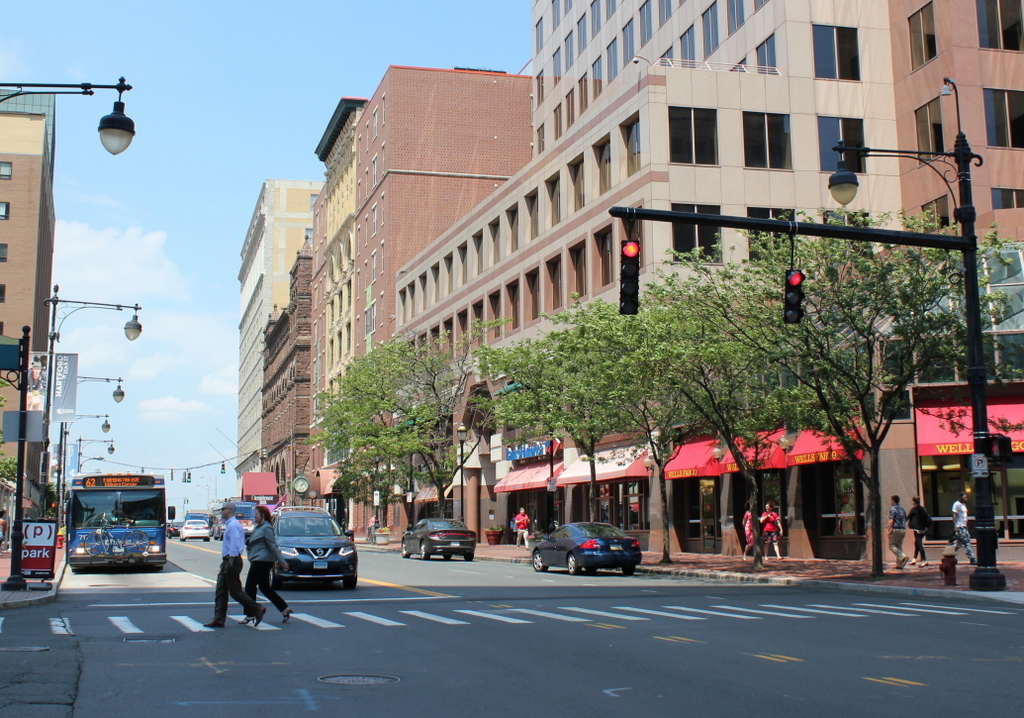 These photos were taken from nearly the same spot as the ones in the previous post, just looking a little further to the left. This view shows the commercial development along the east side of Main Street north of State Street, including the mid-19th century Exchange Block on the right. Beyond it, there are several other buildings from around the same time period, all of which have long since been demolished. The site of these buildings has since been redeveloped into State House Square, which now stands on the right side of the photo.
Most of the other buildings from the first photo have since been demolished, but a few are still standing. The tall building in the center of the first photo was built only a few years earlier, in 1898, and was the home of the Sage-Allen department store. The company closed in 1994, and for almost a decade the building's fate was in limbo, but its facade was ultimately preserved and incorporated into a new development.
Another prominent building, which has survived more or less intact from the first photo, is the Cheney Building at the corner of Temple Street, just beyond the Sage-Allen Building. This brownstone building was designed by prominent architect Henry Hobson Richardson and completed in 1876, and for many years it was the Brown-Thomson department store. A third department store, G. Fox, was also located along this section of Main Street. Their building, barely visible in the first photo beyond the Cheney Building, burned in 1917, and was replaced with their much larger flagship store, which is still standing in the distance of the 2016 photo.