Another view of the Wadsworth Atheneum on Main Street in Hartford, around 1907. Image courtesy of the Library of Congress, Detroit Publishing Company Collection.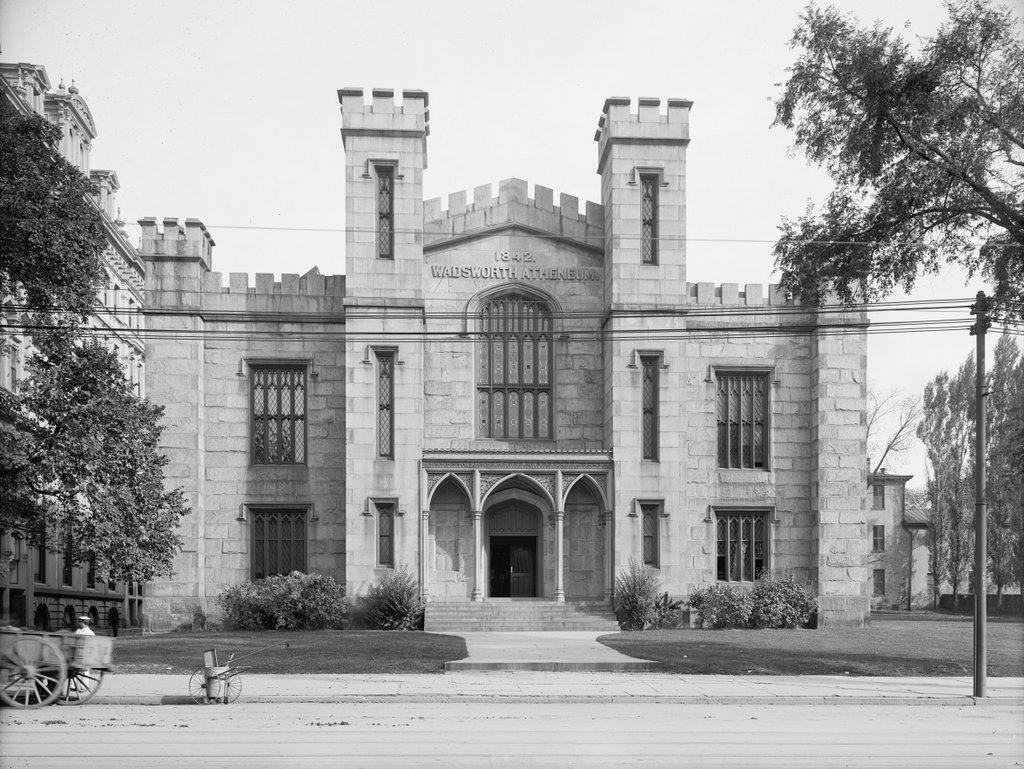 The building in 2016: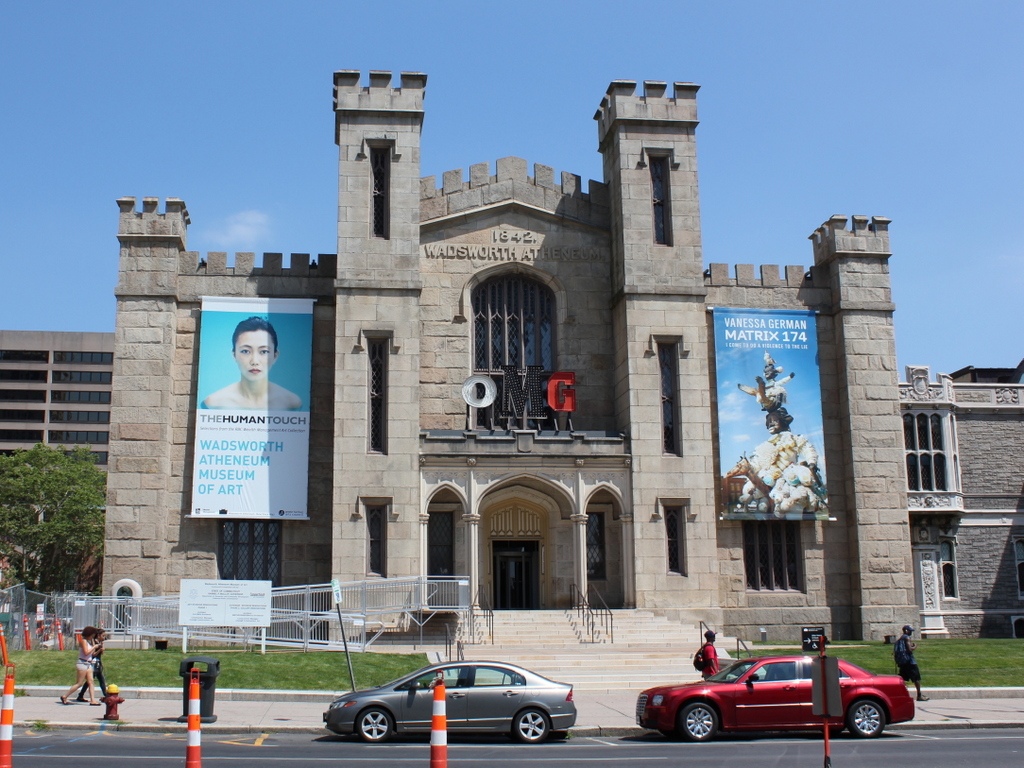 As mentioned in the previous post, the Wadsworth Atheneum is the oldest public art museum in the country. It dates back to 1844, when this building first opened, and although it has been significantly modified over nearly 175 years, the original Gothic Revival facade remains as a prominent landmark along Main Street. Among the museum's artwork is an extensive collection of paintings by artists of the Hudson River School, a movement that was popular in the first half of the 19th century. The museum's benefactor, Daniel Wadsworth, was a patron of Thomas Cole, one of the leading artists of this era, and many of Cole's works are now part of the museum's collection.