The John Hay Library at the corner of Prospect and College Streets in Providence, around 1910-1920. Image courtesy of the Library of Congress, Detroit Publishing Company Collection.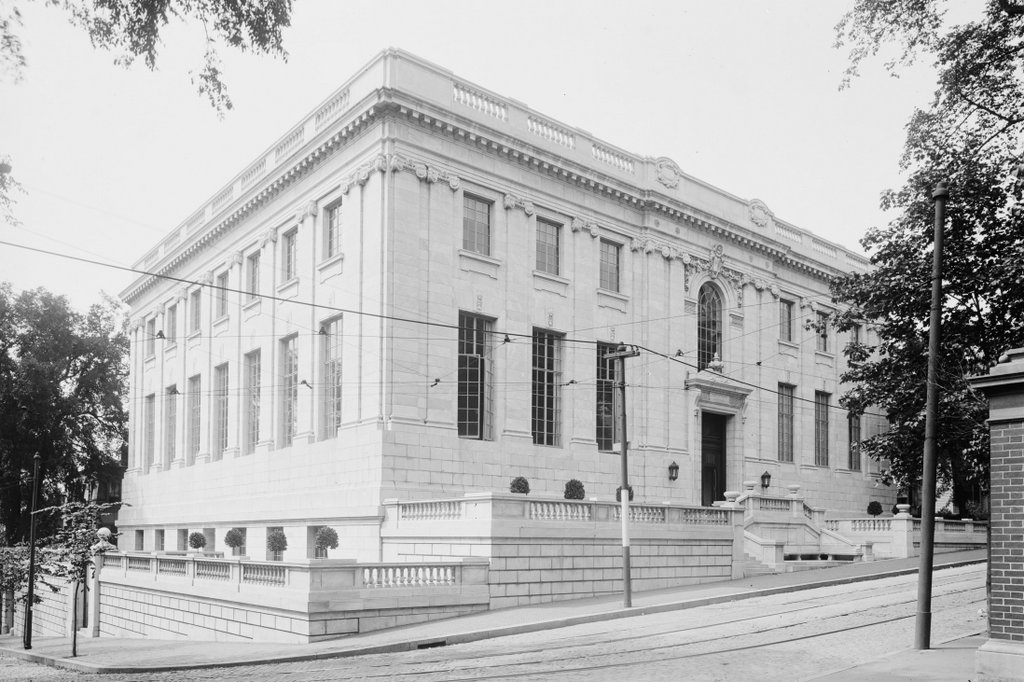 The library in 2016: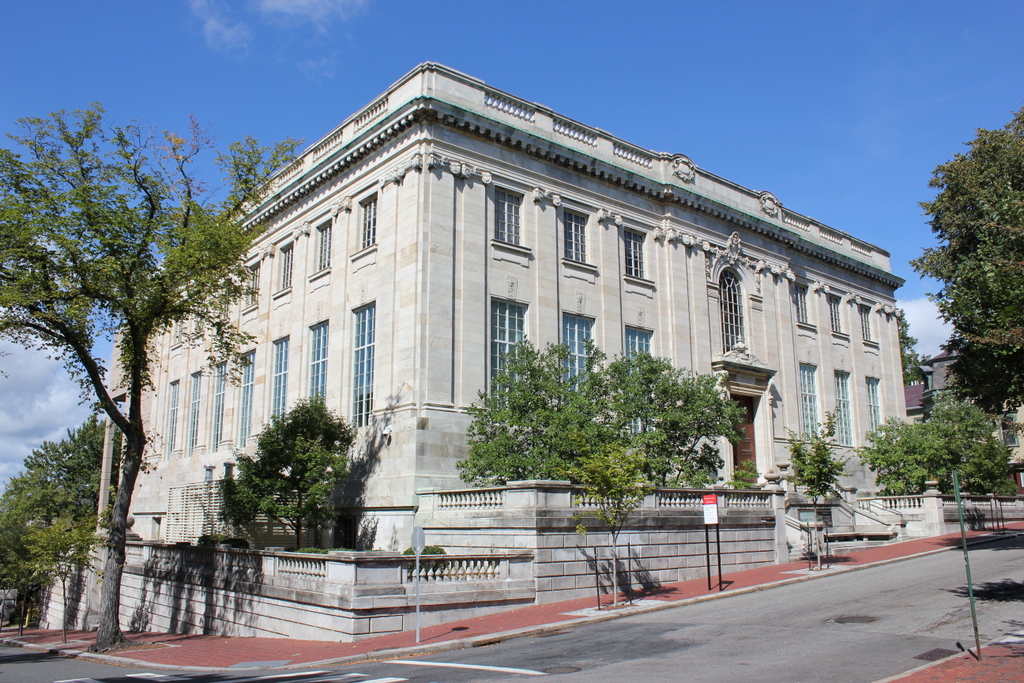 The John Hay Library is one of several libraries at Brown University. The building was designed by the prominent Boston architectural firm of Shepley, Rutan & Coolidge, and opened in 1910 as the school's primary library. It was built in part with funds from Andrew Carnegie, and is named for John Hay, an 1858 graduate of Brown who had served as US Secretary of State from 1898 until his death in 1905.
It remained in use as main library until 1964, when the John D. Rockefeller, Jr. Library opened just to the left of here, on the other side of College Street. Today, the John Hay Library is used to house the special collections, rare books, and the University Archives. Among its more unusual holdings are several anthropodermic books, which are books bound in human skin. The library also has an extensive collection of letters and other manuscripts from horror writer H.P. Lovecraft, a Providence native who lived nearby and often visited the library.