Rockefeller Hall, later known as Faunce House, on the campus of Brown University, around 1906. Image courtesy of the Library of Congress, Detroit Publishing Company Collection.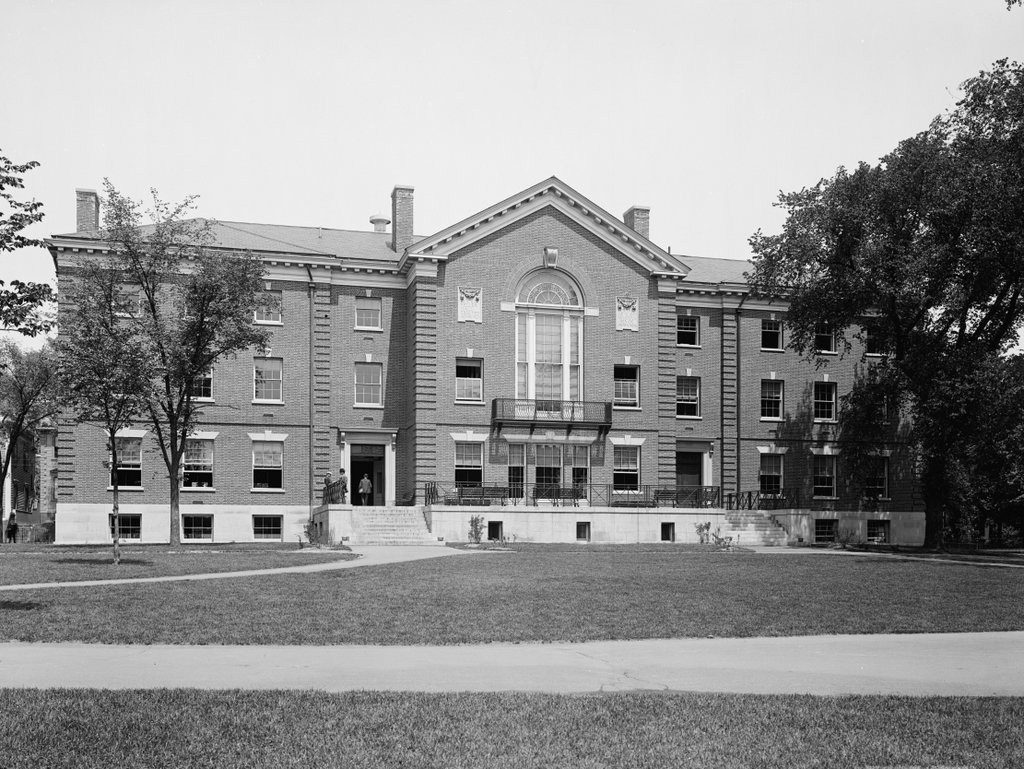 The building in 2016: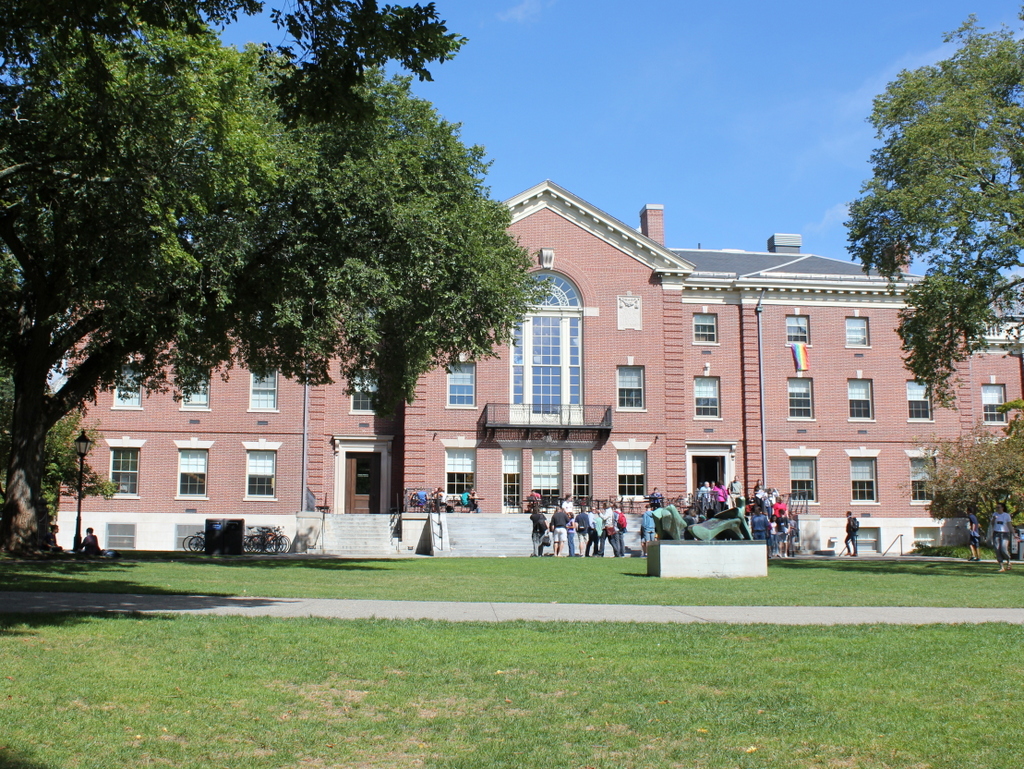 This building at Brown University was built in 1904, a few years before the first photo was taken. It was originally named Rockefeller Hall in honor of its benefactor, John D. Rockefeller, Jr. He had graduated from Brown in 1897, and although only 30 when the building was completed, he was already very wealthy thanks to his father's fortune in Standard Oil. Along with being named for a prominent family, the building was also designed by one of the country's foremost architects of the era, the New York-based firm of McKim, Mead & White.
When completed, the building had a variety of different uses, including offices for student clubs, a bookstore, a reading room, an assembly hall, and offices for the YMCA. It was expanded in the 1930s, thanks to another donation from Rockefeller, who requested that the building be renamed Faunce Hall, in honor of the late William Faunce. He had been the Rockefeller's pastor at the Fifth Avenue Baptist Church in New York, and from 1899 to 1929 served as Brown's president.
Today, the building still bears the name of Faunce, who remains the longest-serving president in the school's history. Aside from the 1930s addition to the right, not much has changed in its appearance, and it is still in use as a campus center more than 110 years after its completion.