The First Congregational Church, seen looking up Cherry Street from the corner of June Street, around 1913-1920. Image courtesy of the Library of Congress, Detroit Publishing Company Collection.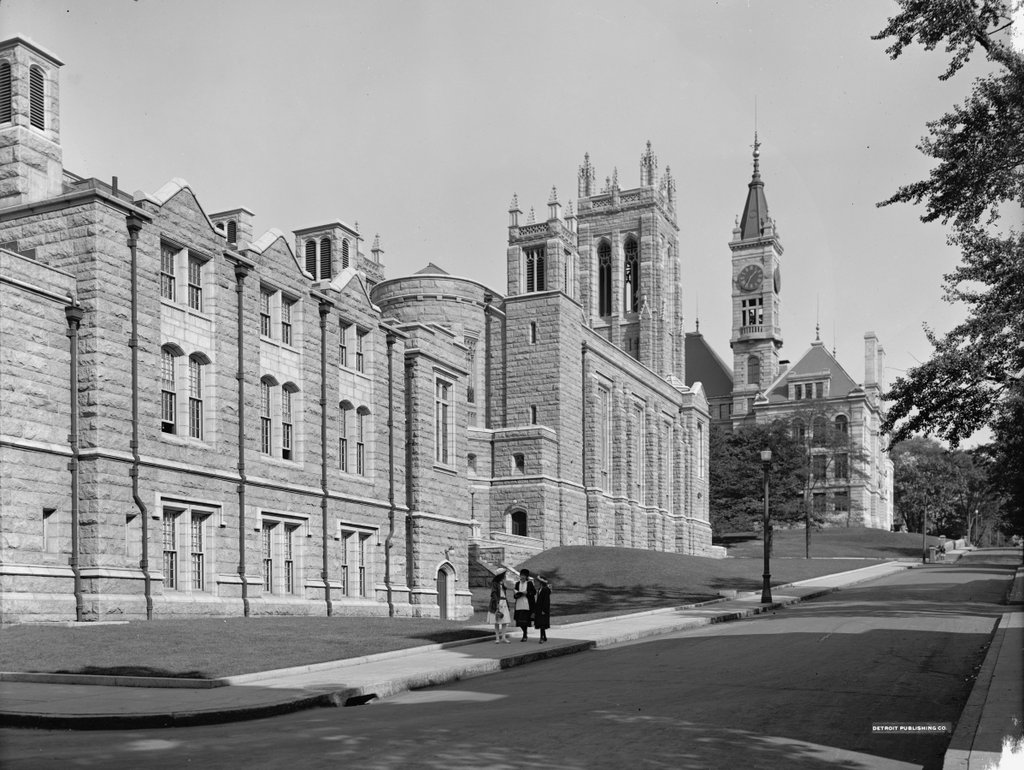 The church in 2020: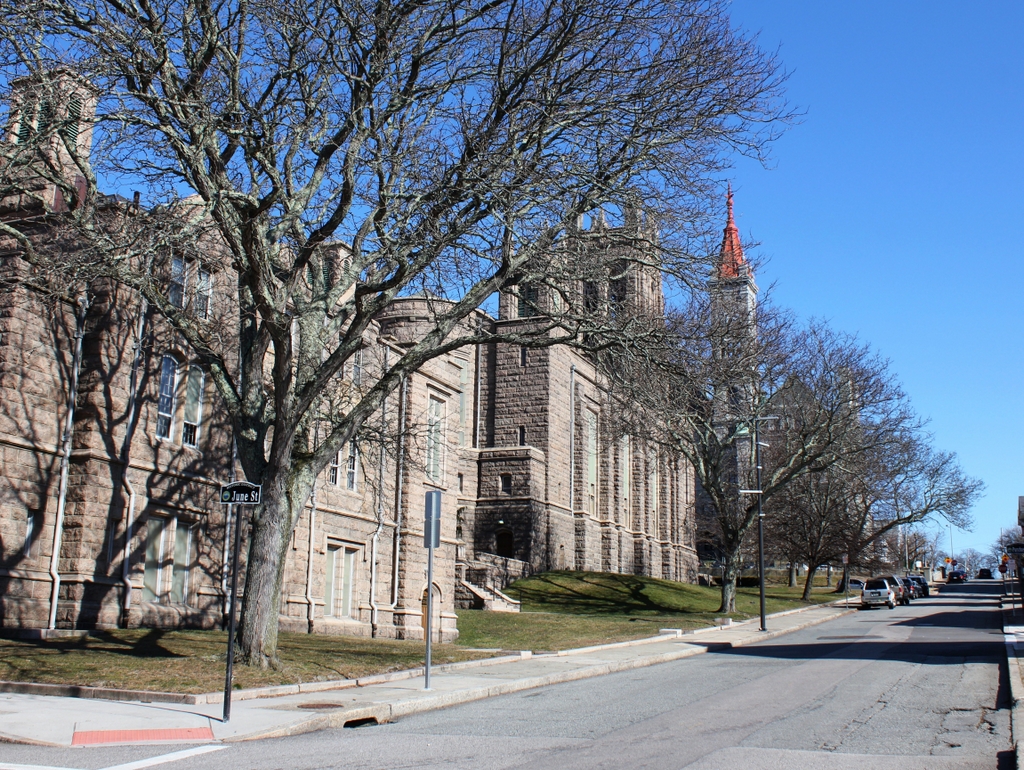 The First Congregational Church of Fall River was established in 1816, and throughout most of the 19th century the church worshipped in a building at the northwest corner of North Main and Elm Streets. However, in 1913 the church moved into this new building, which was donated by one of its parishioners, Sarah S. Brayton. The building was designed by the prominent Boston architectural firm of Shepley, Rutan & Coolidge, and it features a granite, Gothic Revival exterior. It was formally dedicated on January 9, 1913, on the 97th anniversary of the church's founding. Among those in attendance was Sarah Brayton, who was 78 years old at the time, and the dedication sermon was delivered by the Rev. Nehemiah Boynton of the Clinton Avenue Congregational Church in Brooklyn.
The first photo was taken within a few years after the building was completed. It is a rather strange angle, because it shows the rear and side of the church, with the parish house in the foreground on the left. Further up in the distance, on the other side of Rock Street, is the B.M.C. Durfee High School, which was built in 1886. The three girls on the sidewalk are likely students at the school, and are apparently walking home at the end of the school day. During the early 20th century, the Durfee High School ended at 1:25 p.m., and the photo was taken ten minutes later at 1:35, according to the school's clock tower.
Today, more than a century after the first photo was taken, almost nothing has changed in this scene except for the trees, which now partially hide the buildings. The church is still an active congregation, and the exterior of the building has remained well-preserved. Further up the hill, the old high school building was converted into a family and probate courthouse in the 1990s, but it has retained its historic exterior appearance. The high school building was added to the National Register of Historic Places in 1981, and two years later both it and the church were designated as contributing properties in the Highlands Historic District.