The Providence Public Library on Washington Street, around 1906. Image courtesy of the Library of Congress, Detroit Publishing Company Collection.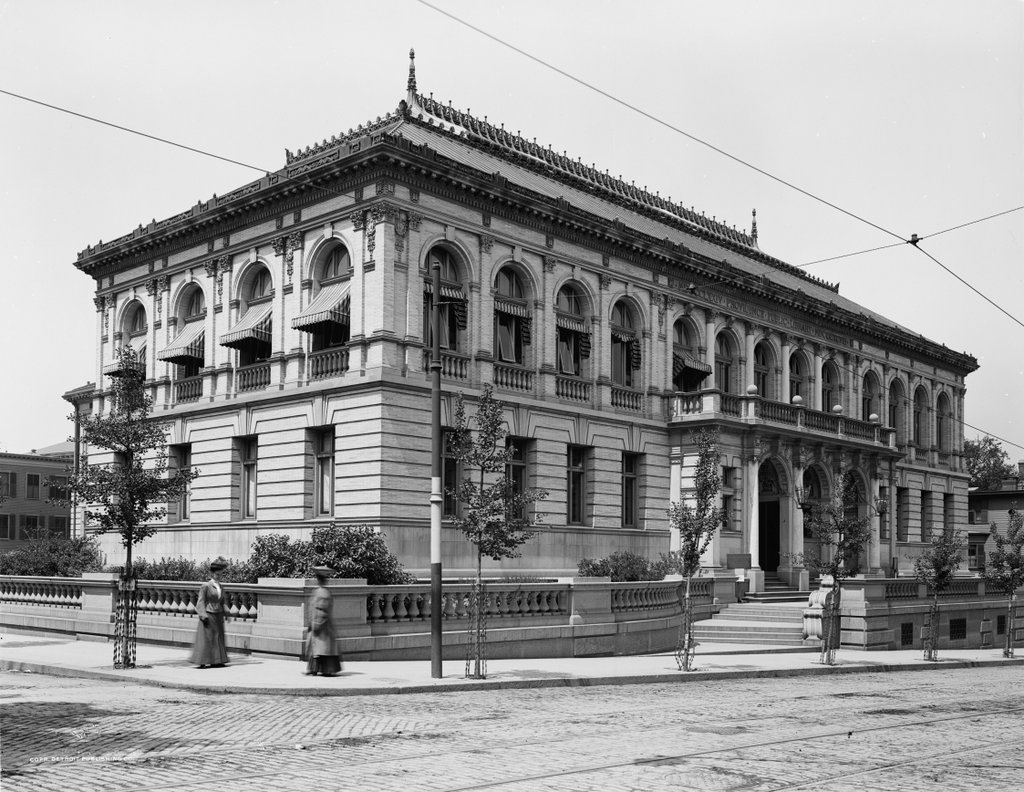 The library in 2016: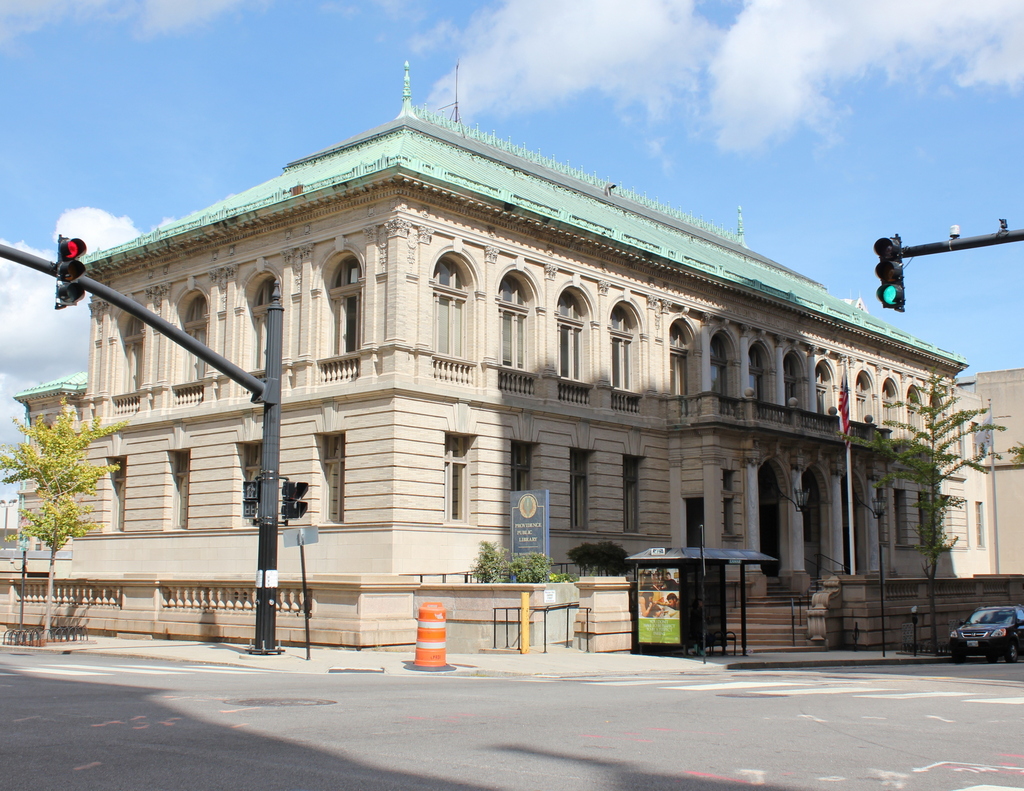 The Providence Public Library was established in 1875 and first opened in 1878, in the second floor of the Butler Exchange building at Exchange Plaza. Not until 1900 did the library have its own permanent home, when this building opened at the corner of Washington and Greene Streets. It was designed by the Providence firm of Stone, Carpenter & Willson, and its architecture reflects the Renaissance Revival design that was popular for turn-of-the-century libraries. The style had been pioneered in Boston less than a decade earlier, and would be imitated in other New England cities, including here in Providence and in Springfield. Most of the construction costs were funded by John Nicholas Brown I, who died the same year that the building was completed.
The most significant change to the building's exterior appearance came in 1954, with the completion of a large wing on the Empire Street side of the library. This addition is only partially visible on the far right side of the photo, but its modern architecture is a sharp contrast t the classical design of the original structure. Otherwise, though, the historic library looks essentially the same as it did 110 years earlier, and it is still used as the main branch of the city's public library system.