Pembroke Hall on Meeting Street in Providence, around 1906. Image courtesy of the Library of Congress, Detroit Publishing Company Collection.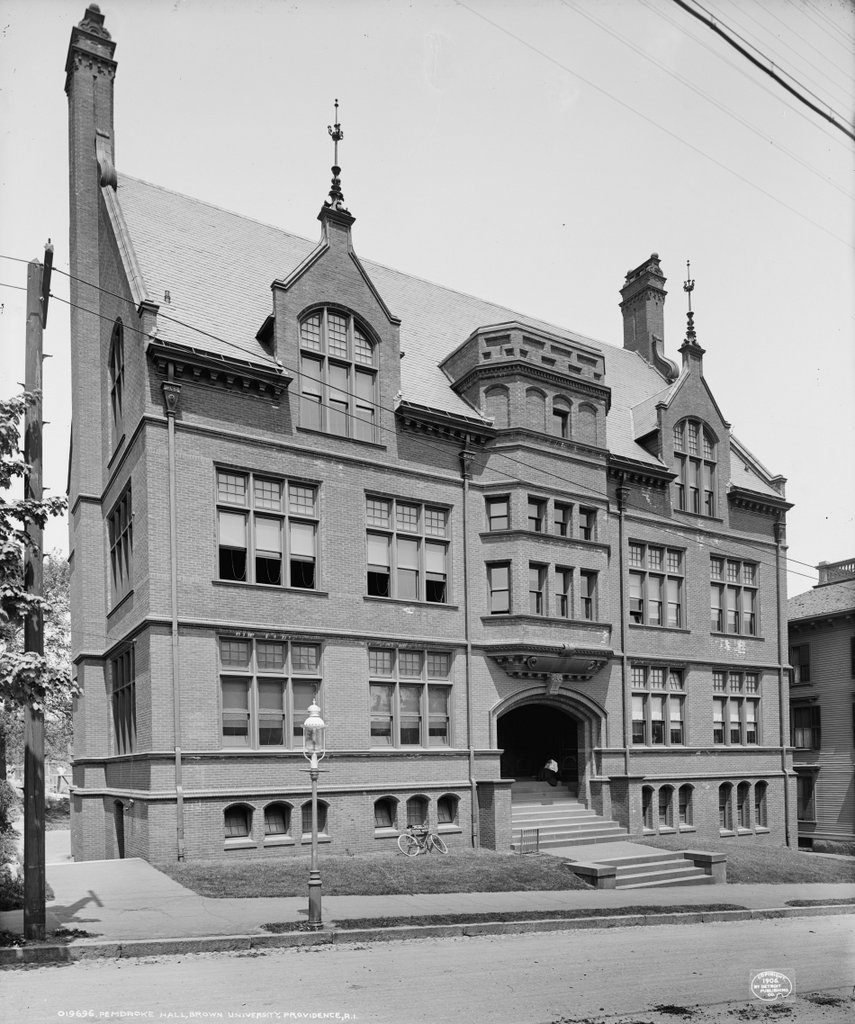 The building in 2016: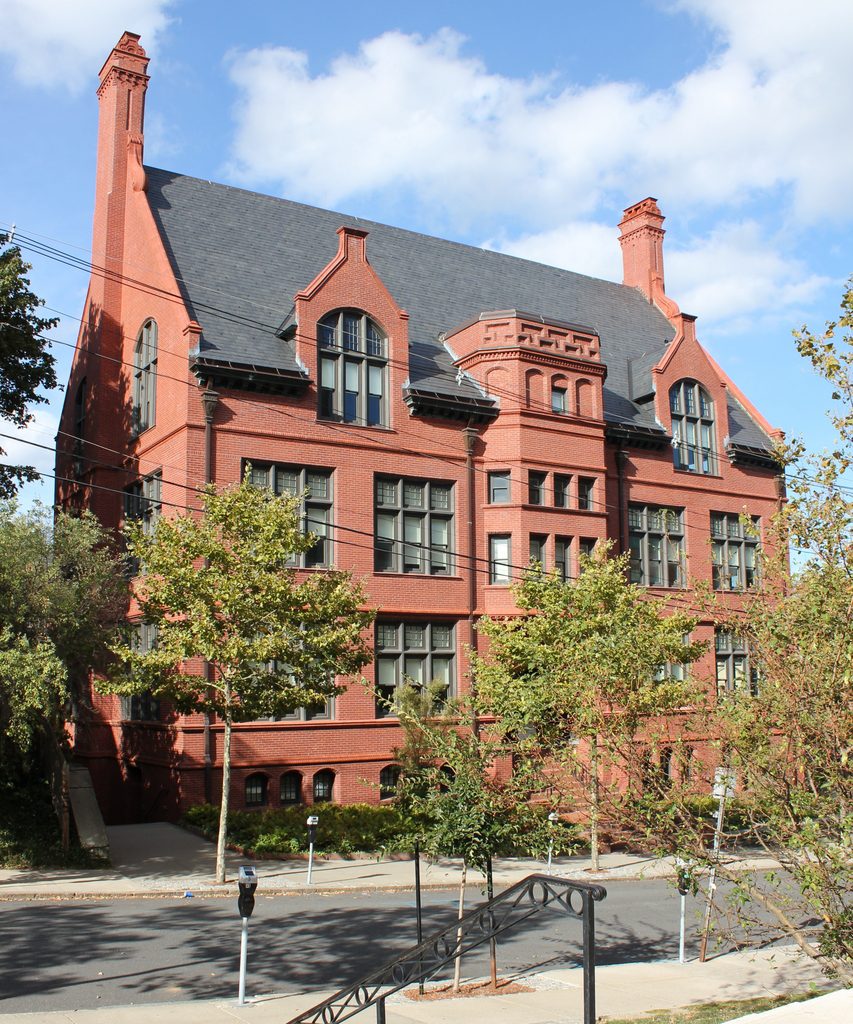 Pembroke Hall was the first permanent building for Pembroke College, which had been established in 1891 as Brown University's college for women. This building was completed in 1897, and was the college's only building for the next ten years. As the school expanded, though, Pembroke Hall became exclusively used for academics, with a library on the top floor. In 1971, Pembroke College merged with Brown University, and the building was renovated again, to house administrative offices. A third major renovation came in 2008, when the interior was rebuilt with classrooms, conference rooms, and office space for the Cogut Center for the Humanities and for the Pembroke Center for Teaching and Research on Women. Through it all, though, the nearly 120 year old building's exterior has remained completely unchanged, aside from the missing weathervanes atop the dormers.