The Union Trust Company Building, at the corner of Westminster and Dorrance Streets in Providence, around 1906. Image courtesy of the Library of Congress, Detroit Publishing Company Collection.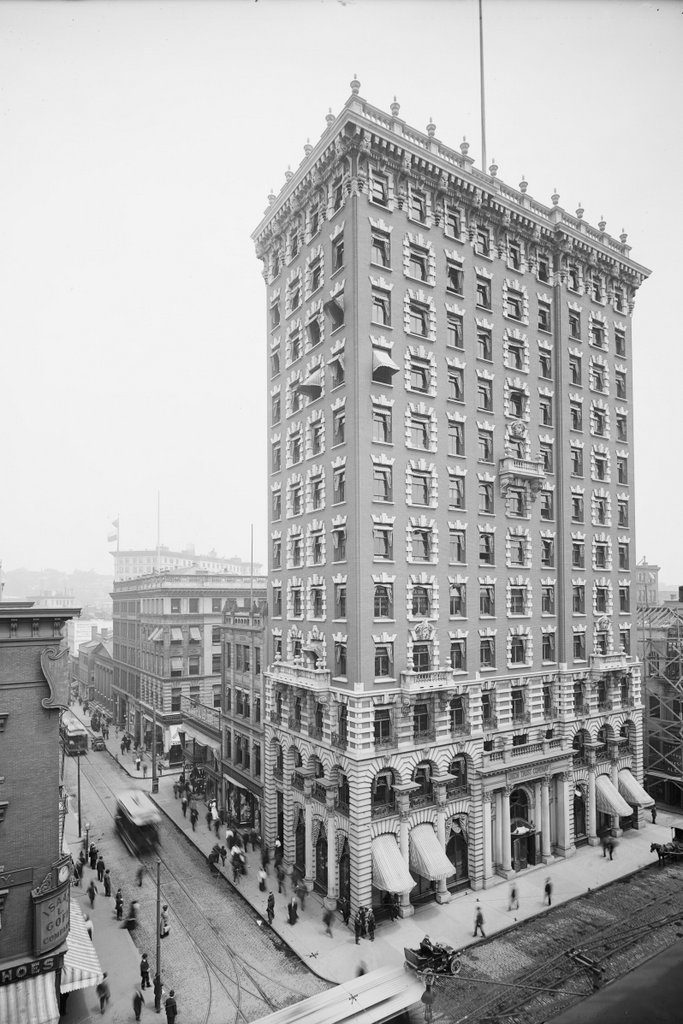 The scene in 2016: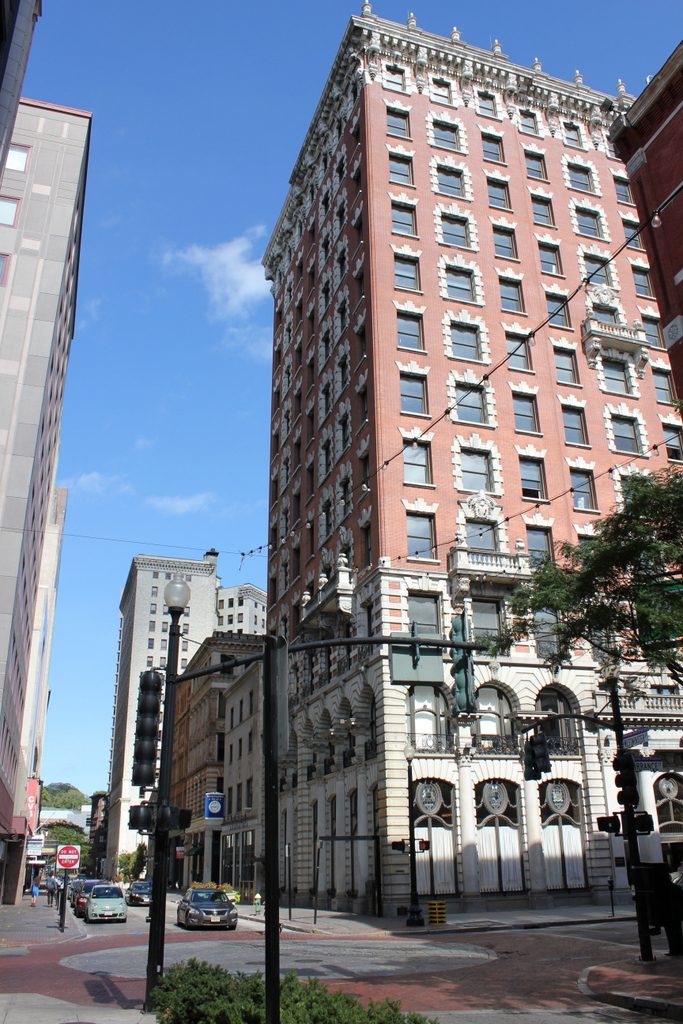 The Union Trust Company was a Providence-based bank that dated back to 1851, when it was founded as the Bank of America. Unrelated to the present-day bank of the same name, it was renamed the Union Trust Company in 1894, and a new corporate headquarters was soon in the works. Reflecting both the prominence of the bank, as well as the aspirations of the rapidly-growing city of Providence, the elegant 12-story skyscraper was completed in 1902.
The most significant change to the building came in 1920, when it was expanded along the Westminster Street side, nearly doubling its depth. Otherwise, its exterior has seen few changes. As for the Union Trust Company, it remained here until it was merged into the Industrial National Bank in 1957. In the years that followed, the ground floor continued to be used as a branch office for the bank, but today this elegant bank area is now a restaurant, The Dorrance. The rest of the building was used as offices for many years, but the upper floors of the historic building are now in the process of being converted into apartments.