Looking east on Westminster Street, from just east of Mathewson Street, around 1906. Image courtesy of the Library of Congress, Detroit Publishing Company Collection.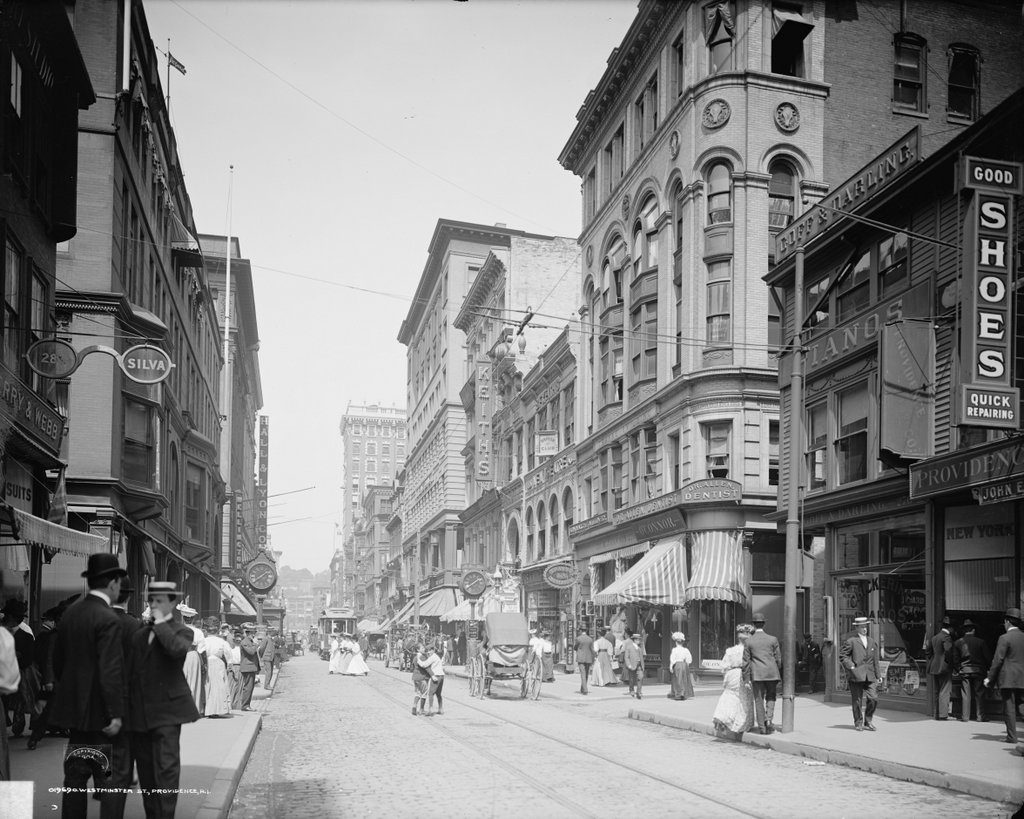 Westminster Street in 2016: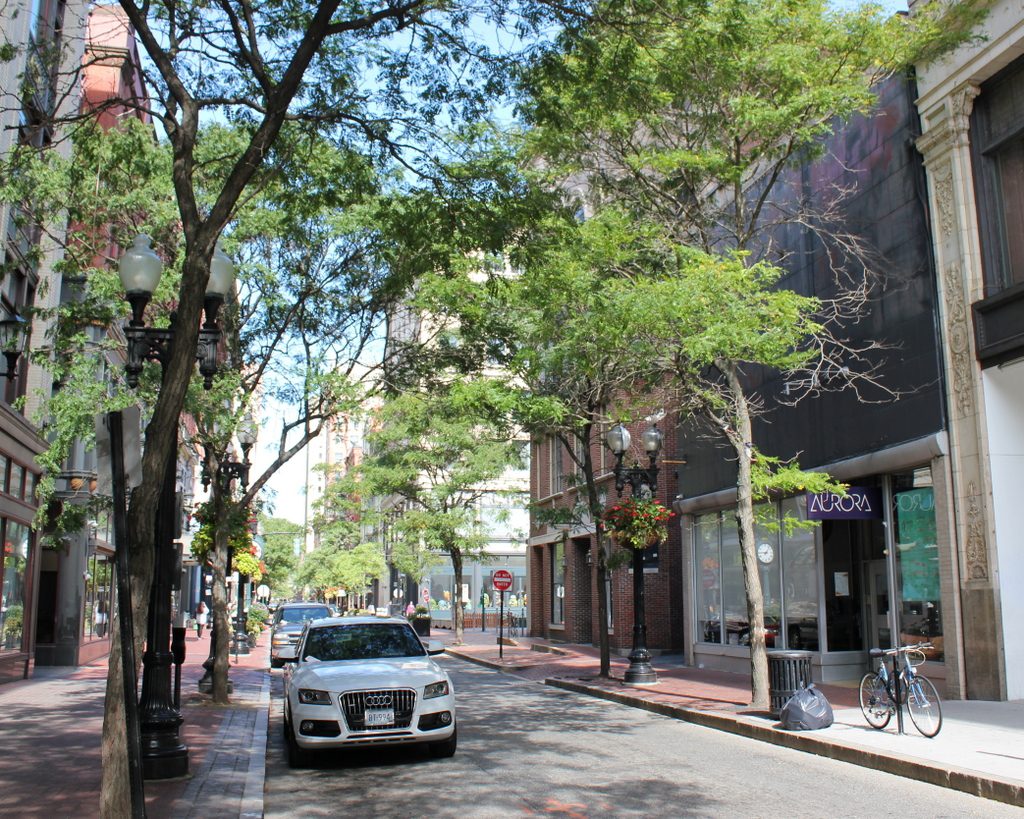 This scene shows the same section of Westminster Street as an earlier post, which was taken facing the opposite direction a couple blocks east of here. The first photo shows a vibrant street scene, with trolleys, horse-drawn carts, and plenty of pedestrians making their way along the narrow commercial street. With so many people, there are plenty of interesting characters, including four identically-dressed women crossing in front of the oncoming trolley, two boys with their arms around each other on the tracks, and several cigar-smoking, straw hat-wearing men who are eyeing the photographer from the sidewalk. Both sides of the street are filled with a variety of stores, restaurants, and professional offices, including an optician whose sign is a large pair of eyeglasses on the left side of the photo.
When the first photo was taken, most of the buildings in this scene were relatively new. Providence experienced dramatic population growth in the second half of the 19th century, and as a result most of the older commercial blocks along Westminster Street were replaced with newer, larger ones by the first decade of the 20th century. One of the tallest of these, the 1902 Union Trust Company Building, can be seen in the distance. Closer to the camera, several other historic building are still standing, and today form part of the Downtown Providence Historic District on the National Register of Historic Places.
On the left, just beyond the giant eyeglasses, is the Shepard Company Building. Home to Shepard's department store for many years, it was originally built in the 1870s, and then expanded several times between 1880 and 1903. Further in the distance, in the center of the photo, is the Alice Building. Built in 1898 as a commercial block, it has since been converted into apartments. On the right side of the photo is the five-story Train Building, which was built in 1893. It is mostly hidden by the trees from this angle, and exterior of the lower two floors was heavily renovated in 1954, but the building is still there.