The First Church at Park Square in Pittsfield, around 1865-1885. Image courtesy of the New York Public Library.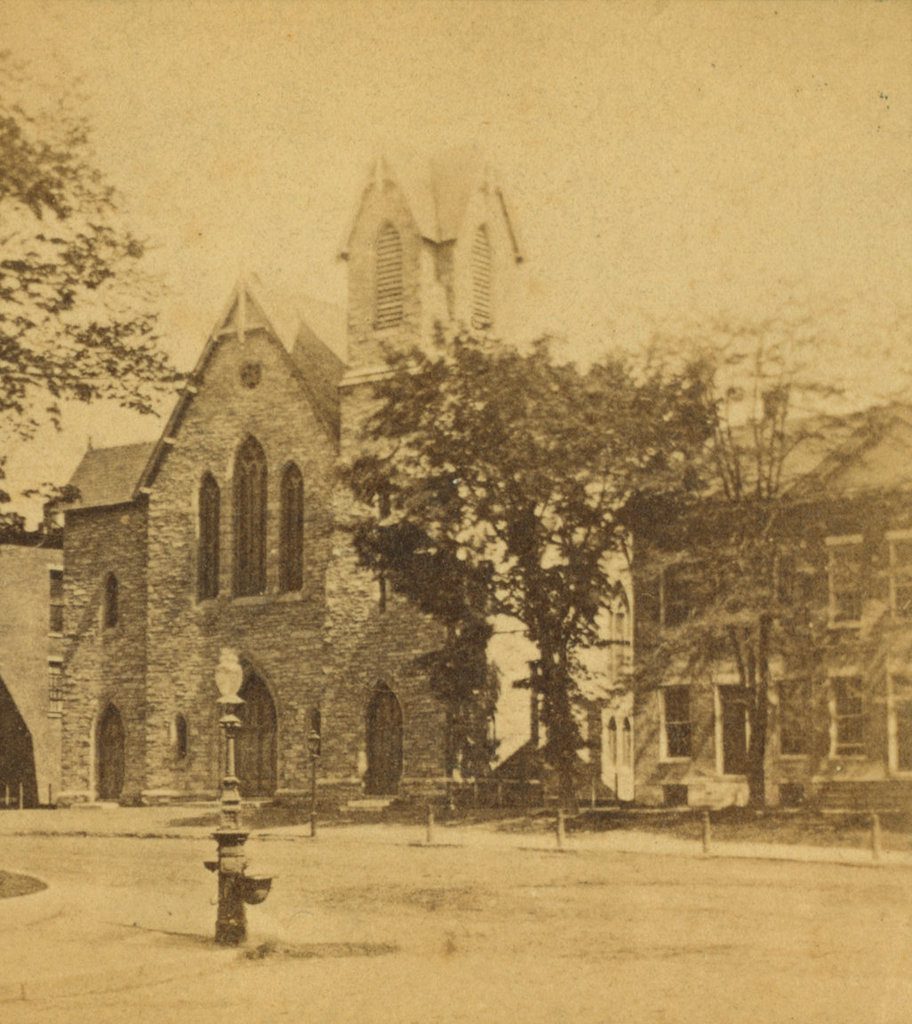 The church in 2016: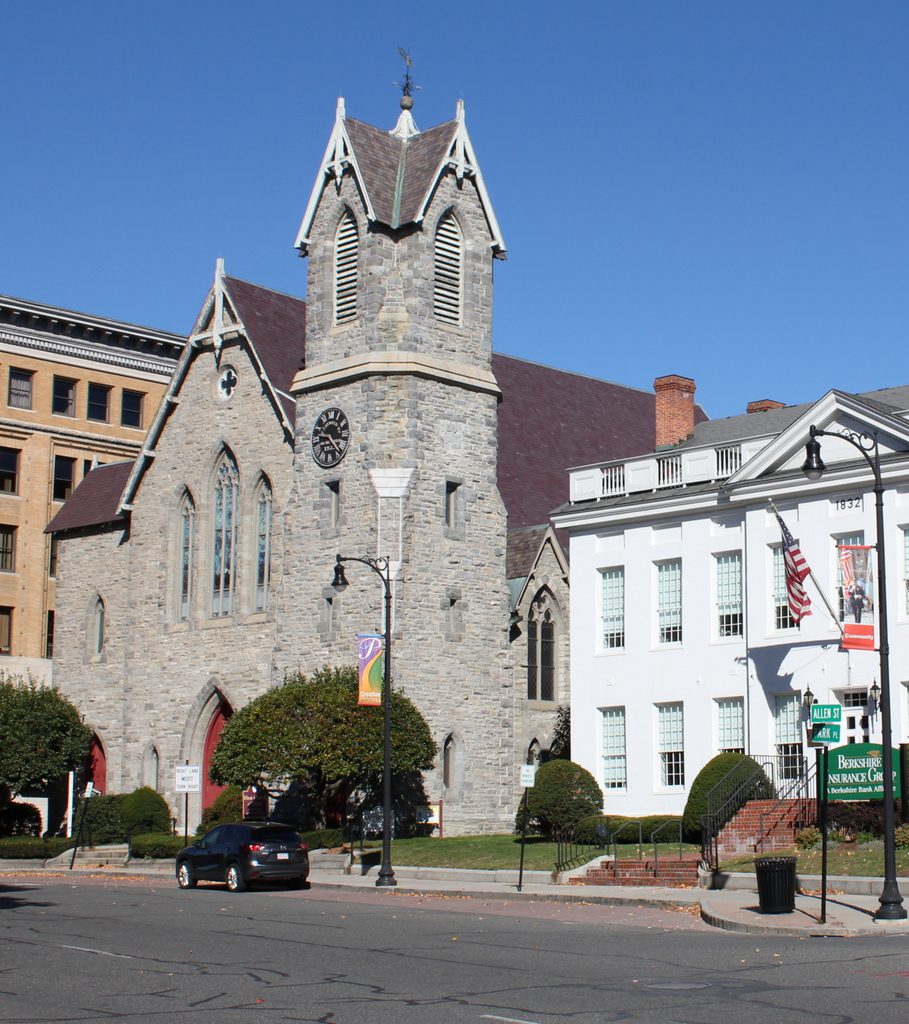 Pittsfield's first church was built on this site in 1761, on the north side of Park Square. It was, in turn, replaced by a more substantial building designed by Charles Bulfinch in 1793. This second church building was among his early works, and Bulfinch would go on to become one of the most prominent architects in the early years of the United States. Many of his works still stand, but the Pittsfield churches heavily damaged in a fire in 1851, and was subsequently replaced with the present building.
Like its predecessor, the new building was also designed by a noted architect, Leopold Eidlitz. It was completed in 1853, with a Gothic Revival style that was becoming common in church architecture. Eidlitz's design incorporates many Gothic elements, including the off-center tower, pointed arches, steep roof, and decorative trim along the eaves. However, several parts of the old church were preserved, including the bell and the clock, and were added to the new building.
Today, the historic church building is still standing, with few modifications from its original appearance. The clock from the previous church was removed in 1994 and donated to a museum, and a replica of the clock face was installed in its place. Otherwise, though, little has changed, and the church is one of many historic buildings around Park Square, including the Berkshire County Savings Bank Building on the left and the old town hall on the right.