Looking north on South Street toward the corner of West Street, around 1905-1911. Image courtesy of the Library of Congress, Detroit Publishing Company Collection.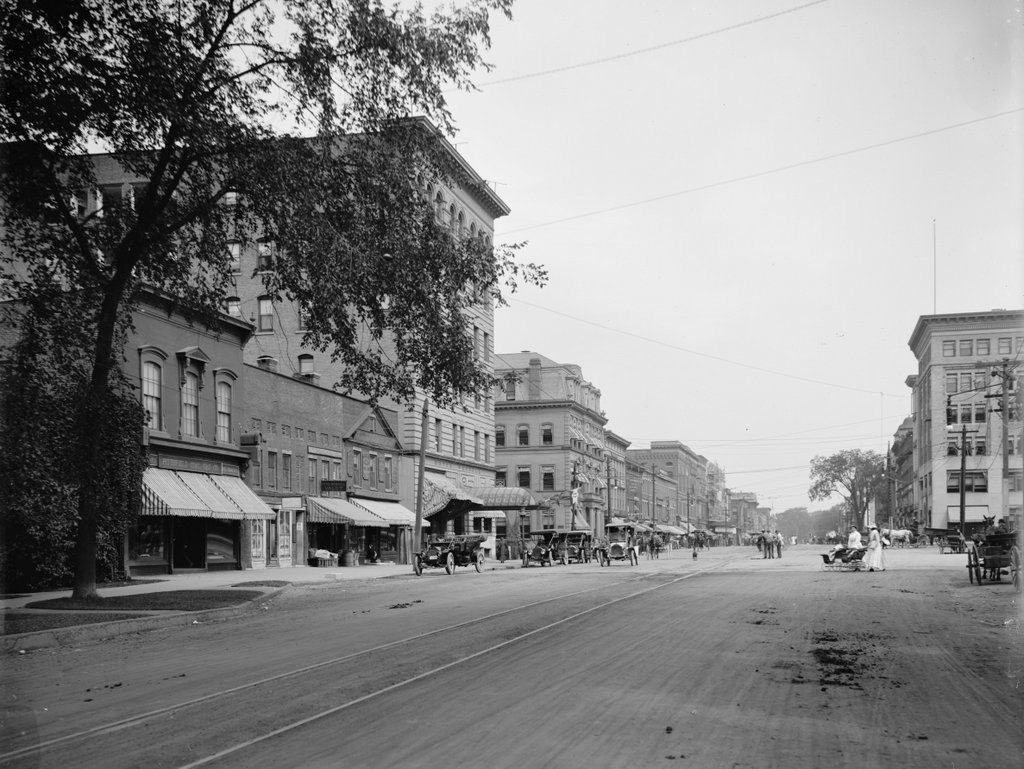 The scene in 2016: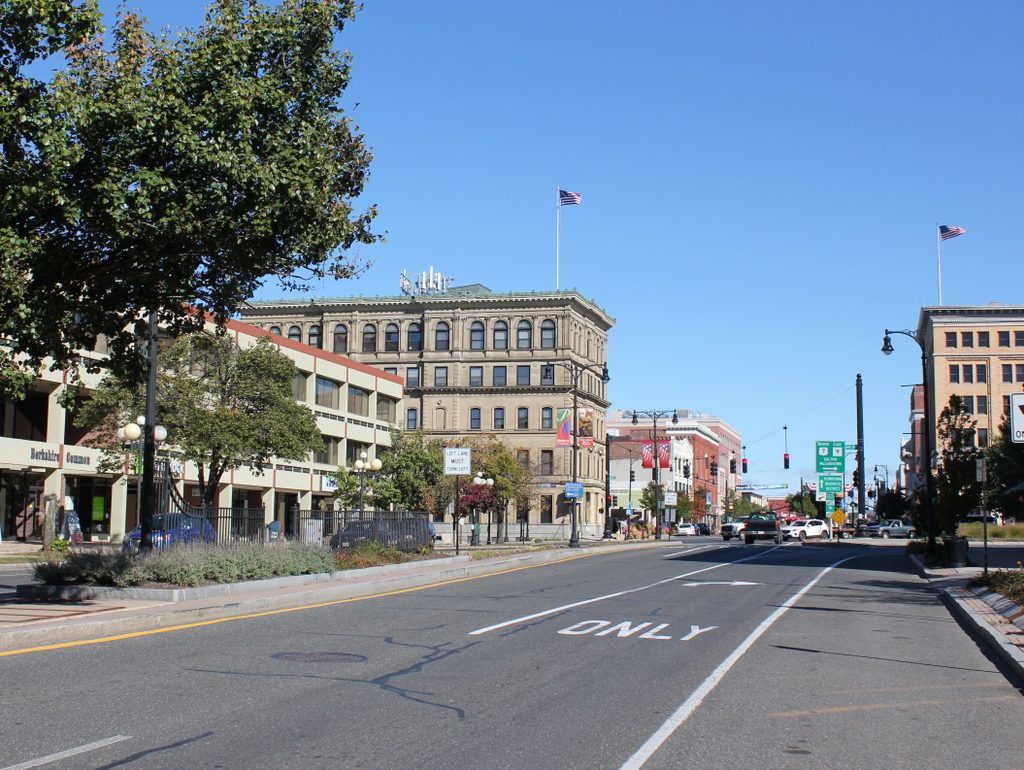 These photos were taken from nearly the same spot as the ones an earlier post, just further to the right side of the road. The scene shows the central business district of Pittsfield, the largest city in the Berkshires. On the far right is Park Square, and beyond it is the Berkshire County Savings Bank Building, a six-story office building that was completed in 1896 and is still standing. Across the street, in the center of the photo, is the Berkshire Life Insurance Company Building, which was built in 1868 and expanded in 1911, soon after the first photo was taken.
Although these buildings are still standing, the ones in the foreground on the left side are not. At the corner of West Street was the Hotel Wendell, completed in 1898. It contrasts with the much smaller, much older commercial buildings further to the left. They are an odd assortment of sizes and architectural styles, but were apparently stitched together into a single building. The storefront tenants had as much variety as the building's facade, and included the Pittsfield Coal Gas Company, Seid Send Laundry, Hotel Wendell Valet, and J.A. Maxim Antiques and Bric-a-Brac. These buildings were all demolished by 1930, when the Hotel Wendell expanded to the left. However, the hotel closed in 1965 and was demolished soon after. Its present-day replacement, the Crowne Plaza and the Berkshire Commons, was completed in 1971 and now stands on the site.