Another view looking west from Park Square, with the Hotel Wendell in the distance, around 1905-1915. Image courtesy of the Library of Congress, Detroit Publishing Company Collection.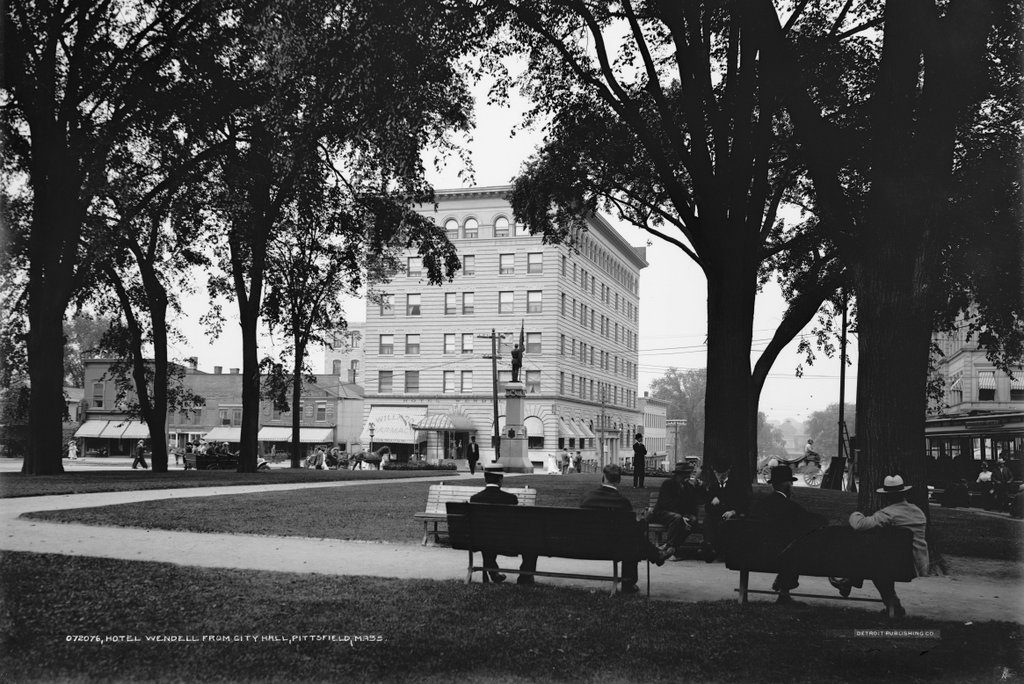 The view in 2016: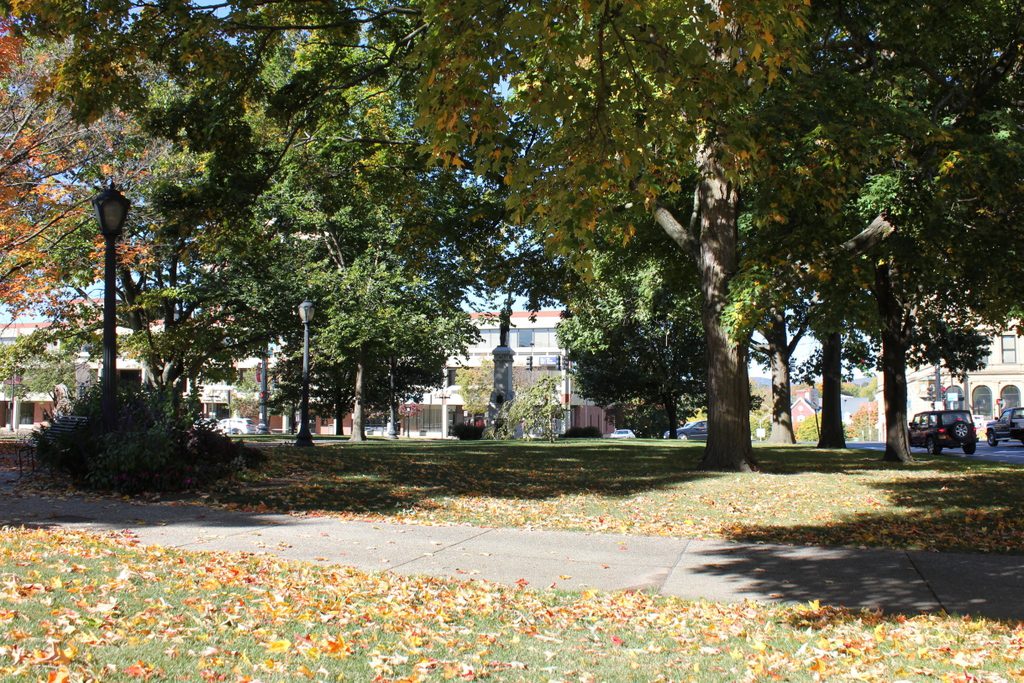 Like the view in the previous post, this scene shows Park Square, a small public park that has been at the center of Pittsfield since the 18th century. The first photo shows a lively city center, with cars, horse-drawn carriages, and an electric trolley all moving along the streets in the background. In the foreground, a group of men are seated on the benches in the park. Two elderly men, one of whom is smoking a pipe, are sitting on the bench that faces the camera, engaged in conversation. Given their ages, it is entirely possible that they could be Civil War veterans. Many were still alive in the early 20th century, and like nearly every other city, town, and village of the time, Pittsfield had a monument to its veterans. Visible in the distant center, this monument was designed by sculptor Launt Thompson in 1872.
Today, Park Square has not changed much, and the Civil War monument is still standing on the western end of the park. However, most of the buildings in the background are gone, with the exception of the Berkshire Life Insurance Building on the far right. The most prominent building in the first photo, the Hotel Wendell, opened in 1898 and was later expanded in 1930, replacing the much older commercial buildings to the left. However, the hotel closed and was demolished in the 1960s, and its present-day replacement is a large development that includes the Crowne Plaza Pittsfield, the tallest building in the city.