The view looking east down East Street from Park Square in Pittsfield, around 1910-1920. Image courtesy of the Library of Congress, Detroit Publishing Company Collection.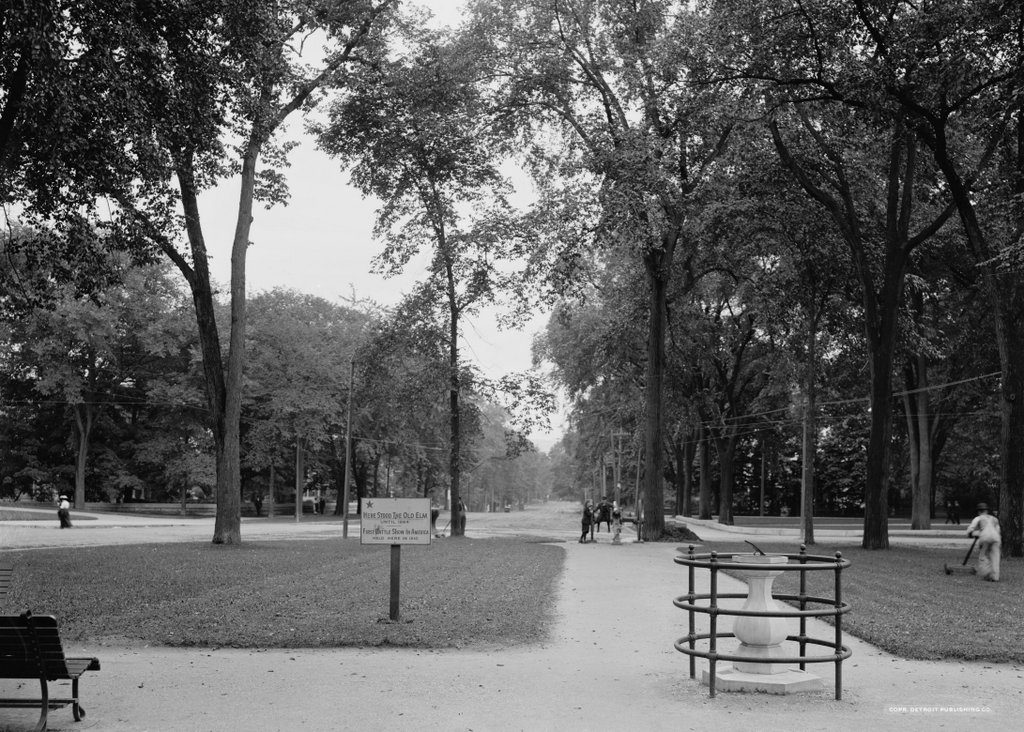 Park Square in 2016: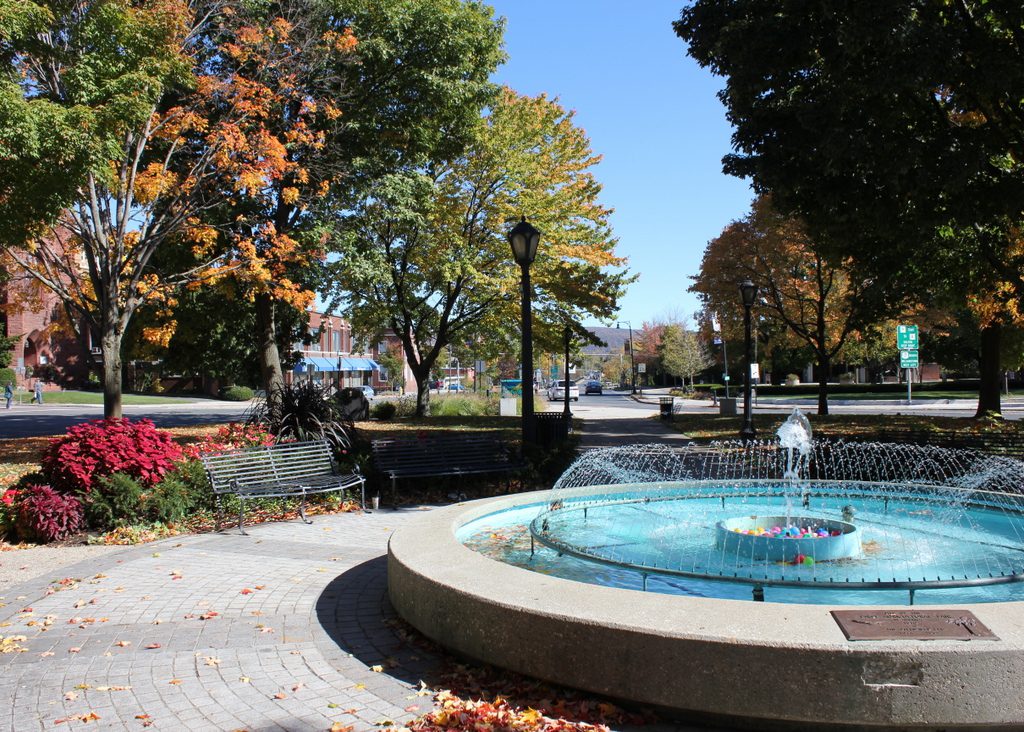 The first photo shows a quiet day in the center of Pittsfield. A couple of groundskeepers maintain Park Square, with the man in overalls on the right operating a push mower. Another man, barely visible in the distance beyond the sign, also appears to be pushing a lawnmower. At the end of the walkway in the center of the photo, a couple of boys play on an old cannon that probably dated back to the Civil War. The only other person visible in the scene is a woman in a black skirt, white blouse, and large hat who is crossing East Street on the far left.
In the foreground, a sundial marks time in the center of Park Square, and to the left of it a sign commemorates the site of America's first cattle show, which was held here in 1810. It also marks the spot of the "old elm," which stood there until 1864. This tree towered over the center of Pittsfield since the town was settled in the 1750s. In fact, it was the center of Pittsfield – the surveyor who laid out the downtown area in 1752 used it as the center. It survived numerous proposals to remove it, and by the early 19th century it had become a major landmark, with Park Squre encircling it. In 1825, during his tour of the United States, the Marquis de Lafayette stopped here and gave a speech from under the tree. Later on, the iconic tree was mentioned in the writings of both Nathaniel Hawthorne and Herman Melville. However, by 1864 the ancient tree was in danger of falling, and with much reluctance it was taken down.
Today, Park Square is still the main focal point of downtown Pittsfield. East Street in the distance has changed somewhat over the past century, and is no longer a predominantly residential street. Most of the houses that would have been present in the distance of the first photo are gone, but many of the buildings around Park Square are still standing. These include the Berkshire County Courthouse, St. Stephen's Church, the old town hall, the First Church, the Berkshire County Savings Bank, and the Berkshire Life Insurance Company. All of these historic buildings, along with Park Square itself, are part of the Park Square Historic District on the National Register of Historic Places.