Looking west at Park Square in Pittsfield, facing toward West Street, around 1905-1911. Image courtesy of the Library of Congress, Detroit Publishing Company Collection.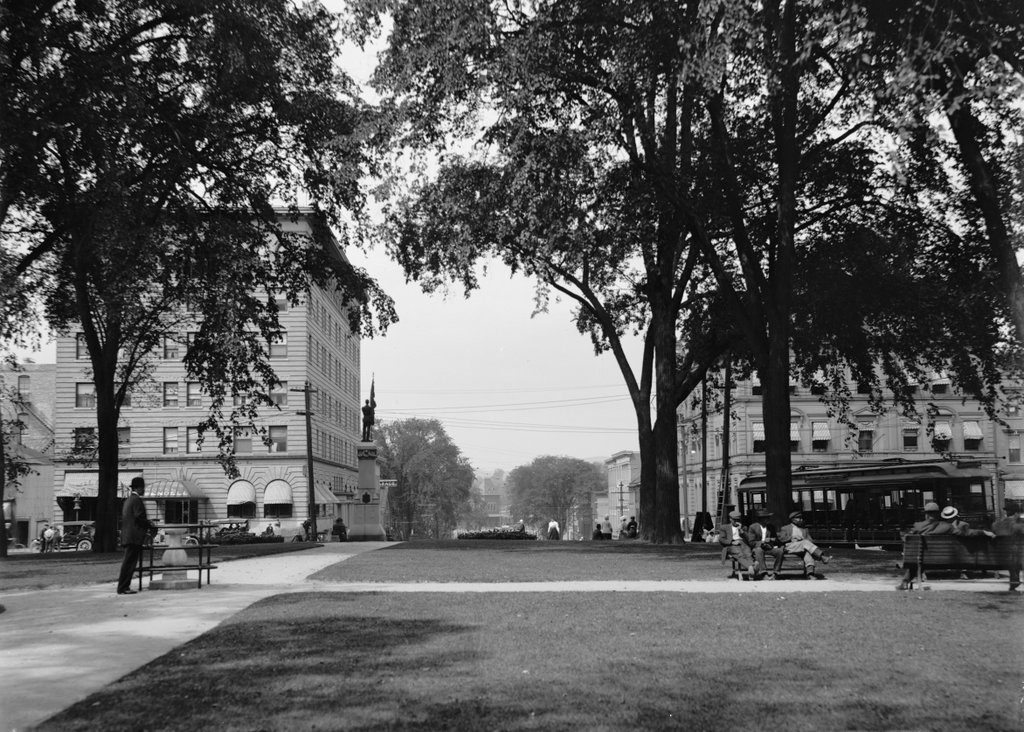 Park Square in 2016: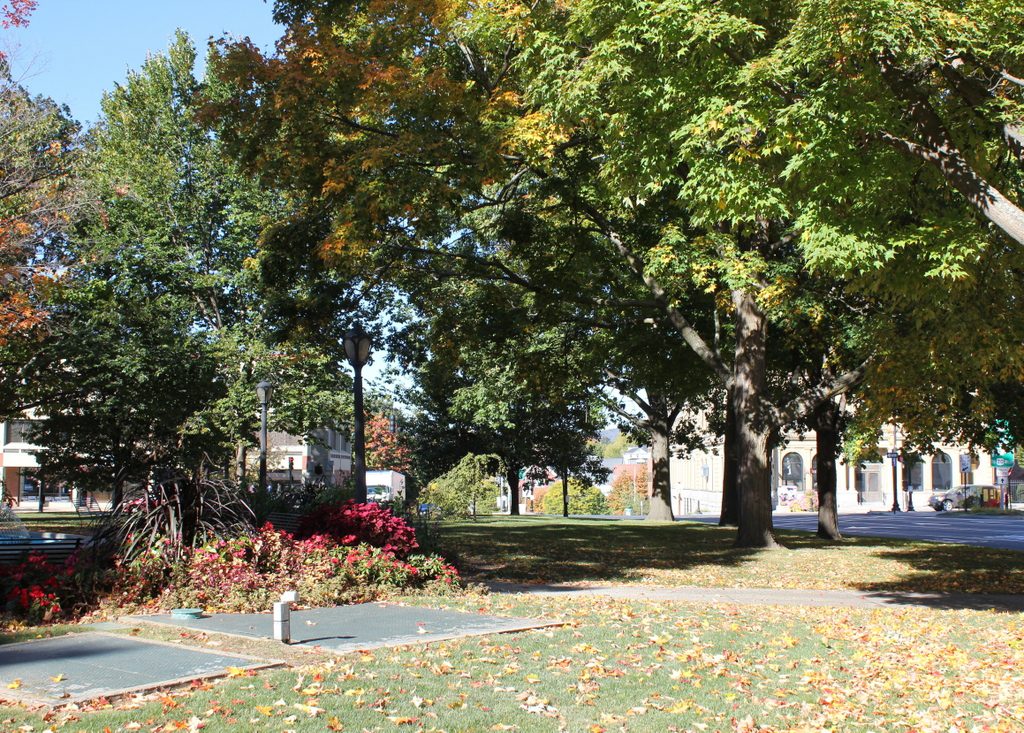 The area around Park Square has been at the heart of downtown Pittsfield since the early days of the city's settlement. It was incorporated as a town in 1761, and a year later the first meeting house was built here. In 1790, the land for present-day Park Square was donated to the town as Meeting House Common, and ever since then it has served as a public park.
Over the years, the square has seen use for a number of different events. In 1810, the nation's first agricultural fair was held here, and 15 years later Pittsfield welcomed the Marquis de Lafayette here, while the Revolutionary War hero was passing through on his way to Boston. It was also a mustering ground for soldiers during the Civil War, and after the end of the war a monument was added to the square, in honor of Pittsfield's soldiers. This monument is visible in the center left of both photos, although it is mostly hidden by trees in the 2016 view.
When the first photo was taken, Park Square was the site of the city's top hotel, the Hotel Wendell. It opened in 1898, on the left side of the first photo, and stood here until the 1960s, when it was demolished and replaced with the present-day buildings, including the Berkshire Crowne Plaza. Opposite the Hotel Wendell, on the right side of the scene, is the Berkshire Life Insurance Company Building, which was built here in 1868. It is hard to tell because of the trees, but the building is still standing, although it was significantly expanded in 1911, shortly after the first photo was taken.