Looking north on South Street in Pittsfield, toward Park Square, around 1911-1915. Image courtesy of the Library of Congress, Detroit Publishing Company Collection.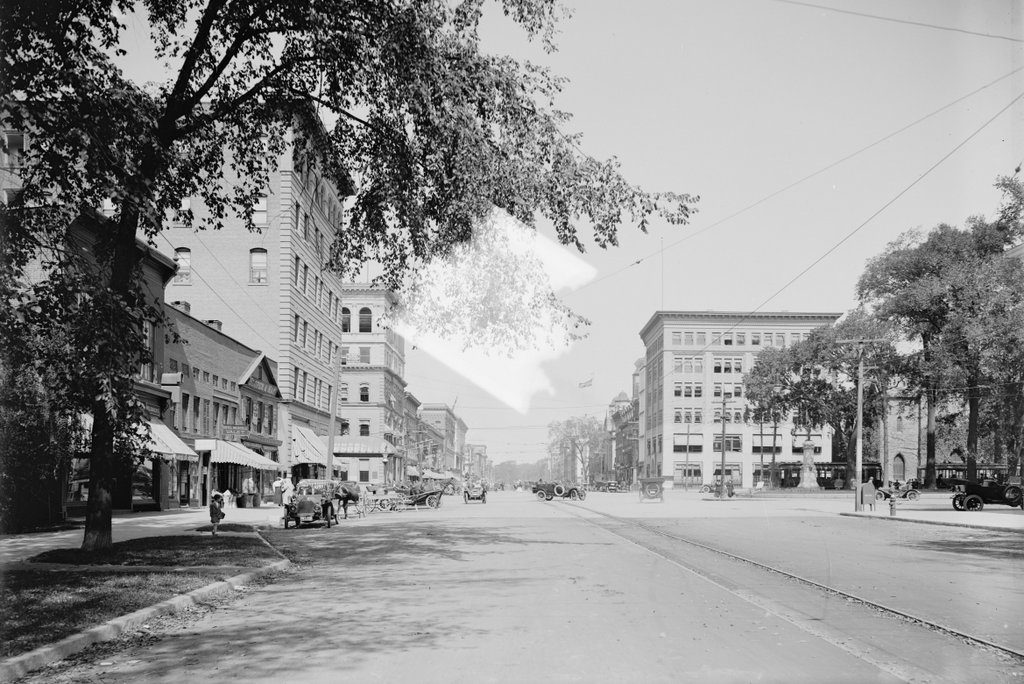 The scene in 2016: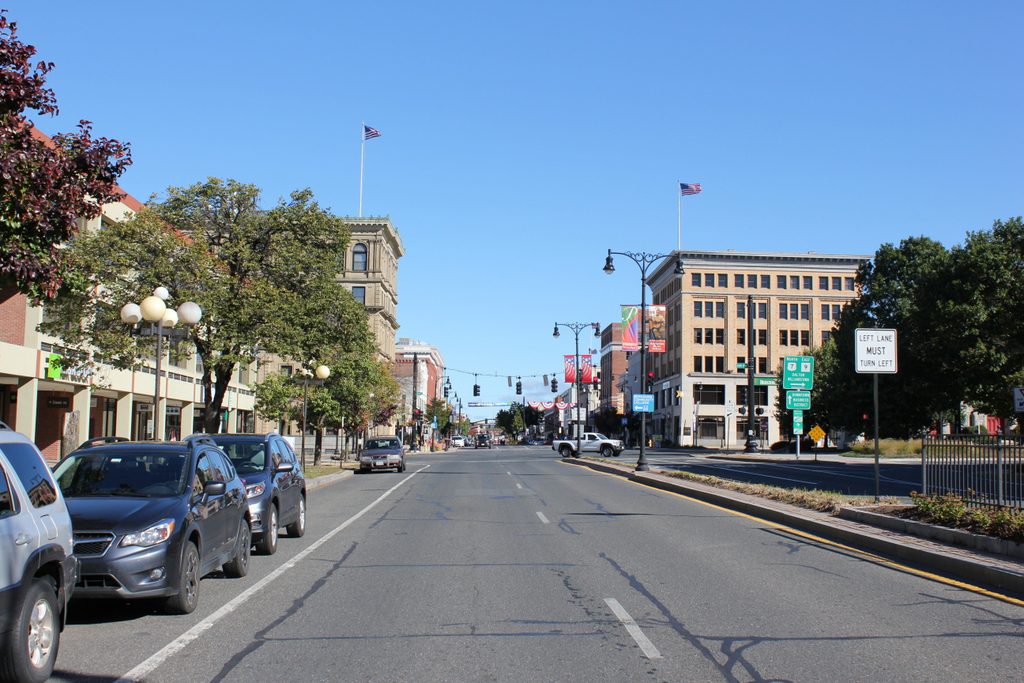 Although a century has passed since the first photo was taken, the appearance of downtown Pittsfield has not significantly changed. The buildings in this scene are built around Park Square, which is partially visible on the right side and is the main focal point in the center of the city. Looking ahead in the distance is North Street, which is lined with 19th and early 20th century commercial blocks.
Pittsfield is the largest city in the Berkshires, and when the first photo was taken the region was a resort destination for wealthy families across the northeast, especially from New York. As a result, Pittsfield thrived, and the first photo shows a number of prominent buildings in the foreground.
To the left was the Hotel Wendell, which was built in 1898 at the corner of South and West Streets. It was the city's premier hotel in the first half of the 20th century, and in 1930 it was expanded, replacing the much smaller buildings on the far left. Within a few decades, though, times had changed for grand downtown hotels across the country, and in the 1960s the hotel closed and was demolished.
Just beyond the Hotel Wendell, at the corner of North and West Streets, is the Berkshire Life Insurance Company Building. Constructed in 1868, it was significantly expanded in 1911, shortly before the first photo was taken. It is still standing today, along with the Berkshire County Savings Bank Building, which was built in 1896 across the street on the right side of the photo. Both of these buildings are now part of the Park Square Historic District on the National Register of Historic Places.