The house at 357 Maple Street, at the corner of George Street in Springfield, around 1938-1939. Image courtesy of the Springfield Preservation Trust.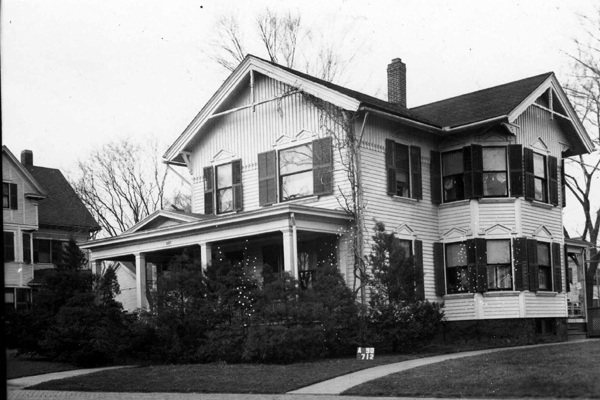 The house in 2016: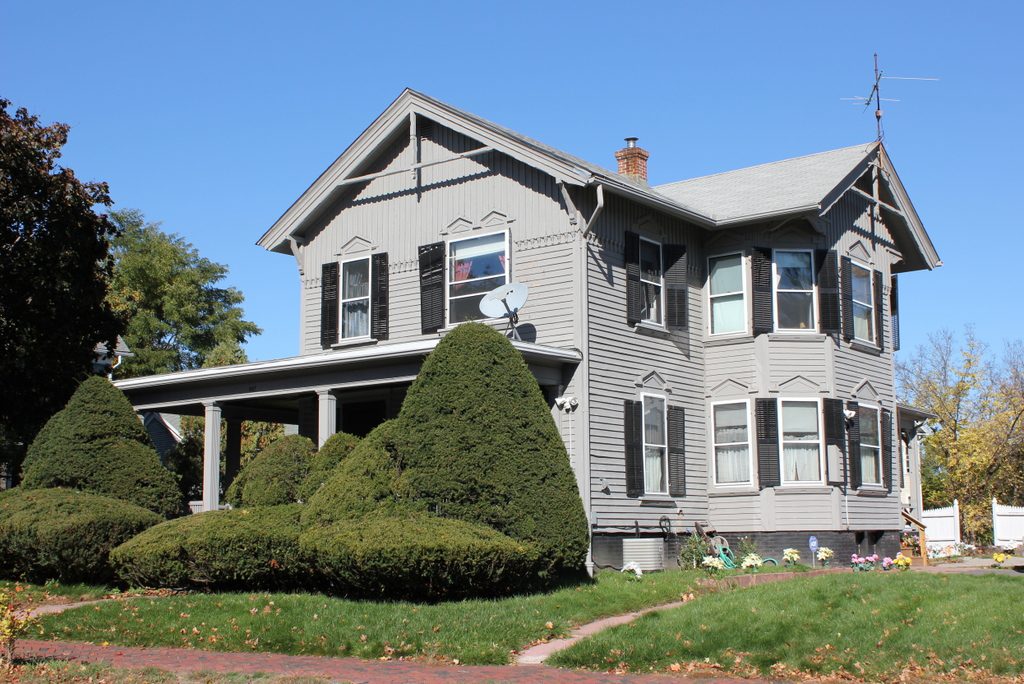 This house is located in the small triangle between Maple, Pine, and George Streets. It was built around 1865 for George Reynolds, a landscaper and contractor who lived in the house next door at 355 Maple Street. Several generations of the Reynolds family lived here, starting with George's son Howard. He worked for his father's company, and lived in this house with his wife Martha and their son, George H. Reynolds.
After his father's retirement, Howard took over the company, along with his brother-in-law Herbert A. Hastings. He lived in this house for the rest of his life, until his death in 1926. His son George carried on the family business, and also lived at this house, with his wife Edna and their daughter Madeline. They were still living here when the first photo was taken on the late 1930s, nearly 50 years after George had moved into the house as a teenager in the 1890s.
Today, the house stands as a reminder of the days when Maple Street was home to some of the city's most prominent residents. It is a relatively modest home compared to many of the others on the street, but its Gothic-style architecture is somewhat unusual for homes in Springfield. The exterior remains well preserved from its appearance when the Reynolds family lived here, and the house is part of the Ames/Crescent Hill District on the National Register of Historic Places.