The house at 137 Dartmouth Terrace in Springfield, around 1938-1939. Image courtesy of the Springfield Preservation Trust.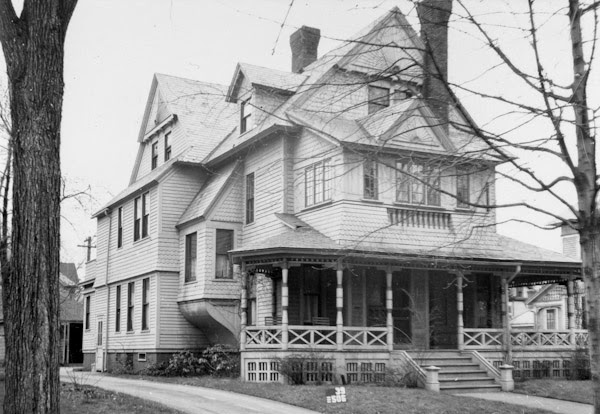 The house in 2017: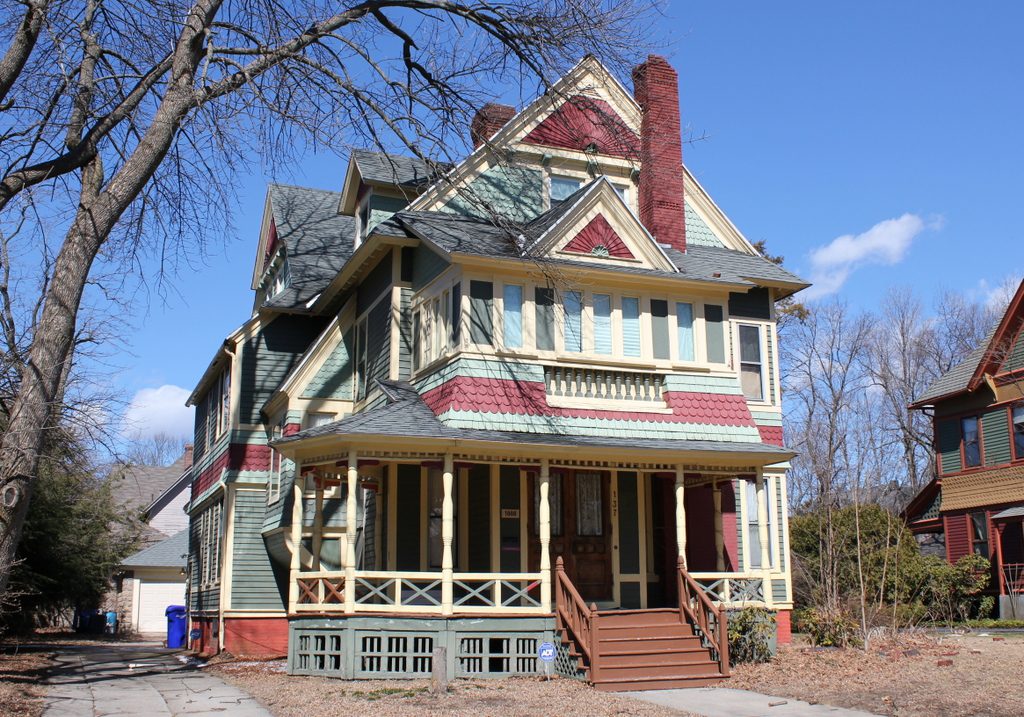 This house was built in 1889, around the same time that the rest of Dartmouth Terrace was being developed. Some of the city's most prominent business leaders moved into the mansions here, including Louis H. Coolbroth, the president of the Standard Button Company. He died six years later in 1895, and his wife Amanda continued living here until her death in 1900.
The house's next owner was George Nye, a merchant who lived here with his wife Mabel and son Robert. Mabel was the daughter of Albert and Annie Nason, who lived in the house next door from here. George died in 1907 at the age of 41, and Mabel later remarried to Charles C. Wilder. They both died in the 1920s, and by the 1930 census it was the home of Earl and Frances Knight, who lived here with their four children, a servant, and a lodger. By 1940, it had changed hands yet again, though, and was owned by Theodore Bliss, whose occupation was listed as the secretary of a paper company. At the time, he was living here with his wife Margarite and their two daughters.
In the nearly 80 years since the first photograph was taken, the house has not significantly changed. The right side of the front porch is gone, but otherwise its exterior retains its distinctive Victorian appearance, complete with a multicolor paint scheme. Along with the other houses in the neighborhood, it is part of the McKnight District on the National Register of Historic Places.