The house at 121 Dartmouth Terrace in Springfield, around 1938-1939. Image courtesy of the Springfield Preservation Trust.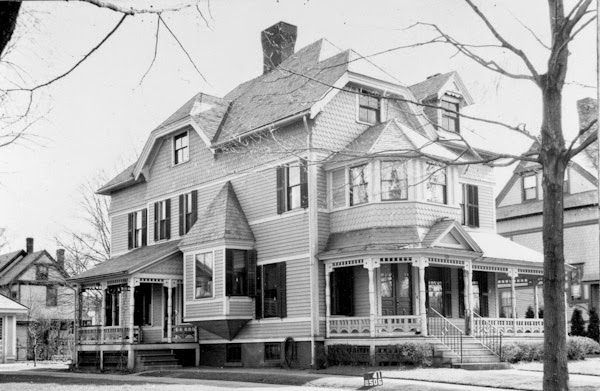 The house in 2017: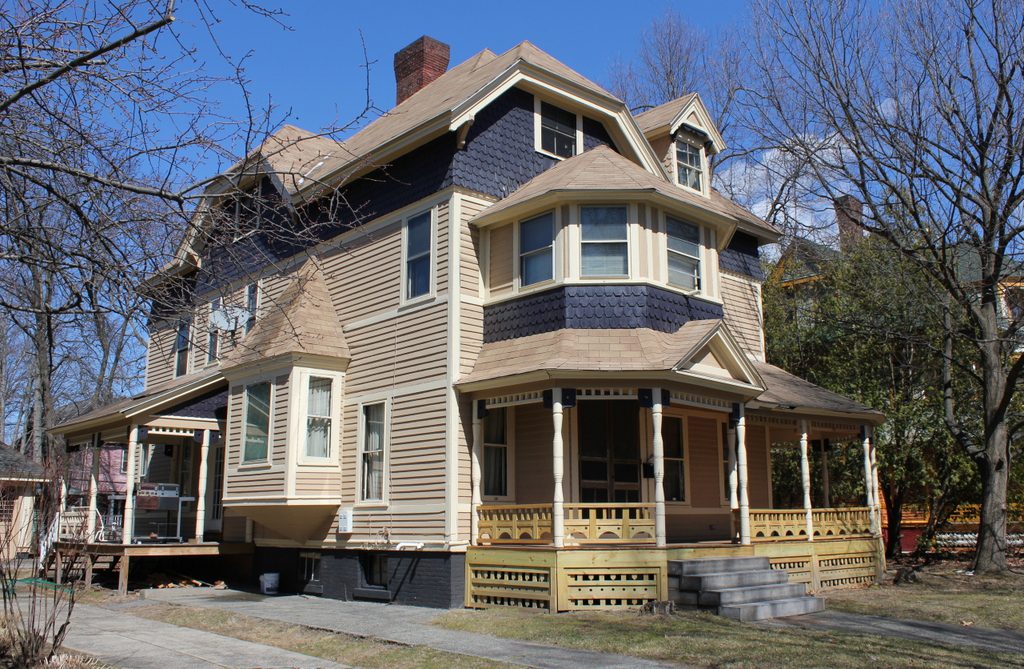 Willis A. Hall was a paper manufacturer who, in 1888, married Emma R. Hanson. That same year, the couple moved into this house, which had just been built on Dartmouth Terrace, one of he most desirable sections of the new McKnight neighborhood. They do not appear to have had any children, and Emma died in 1895. Two years later, he remarried to Mary Walton, who was herself a widow. By 1900, they were living here with Willis's mother Mandana and a servant.
The Halls remained here until at least the 1910 census, but the house subsequently went through several different owners. By 1925, it was owned by Dr. Robert E. Andrews, who worked as the medical director of the Fisk Rubber Company in Chicopee. He lived here with his wife Gladys and daughter Leah, and later opened his own medical practice here in the house. They were still living here when the first photo was taken, and for many years afterwards. Dr. Andrews died in 1963, and Gladys remained here until her own death in 1973.
The house has seen few changes since the first photo was taken. Like many other historic homes in the area, its exterior has been beautifully restored to its 19th century appearance, and it is part of the McKnight District on the National Register of Historic Place.