The house at 143 Maple Street in Springfield, around 1892. Image from Picturesque Hampden (1892).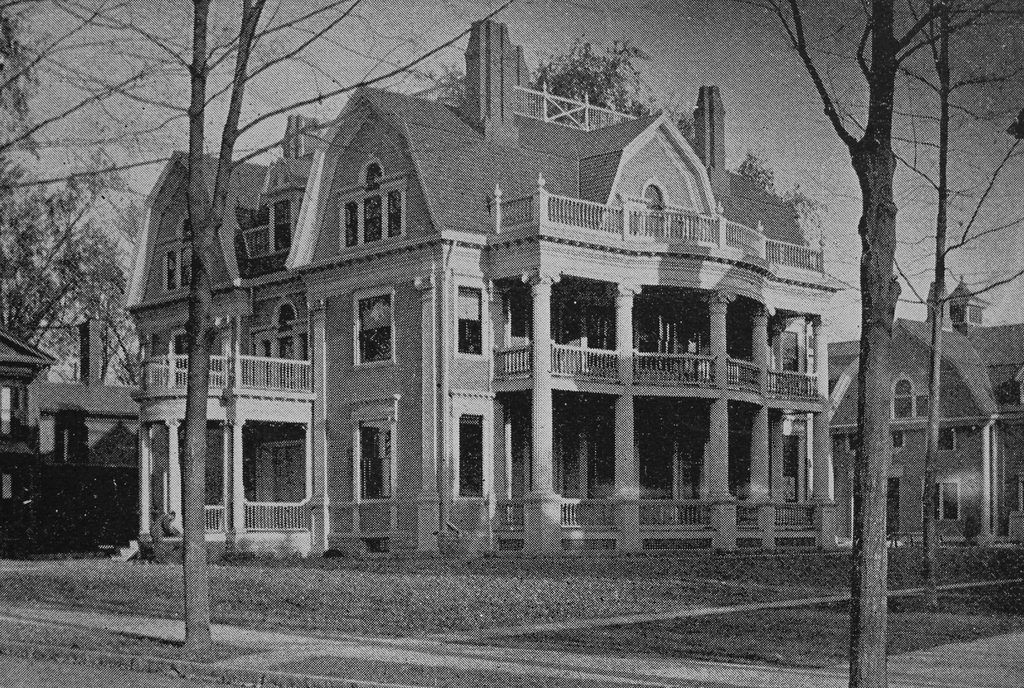 The scene around 1938-1939. Image courtesy of the Springfield Preservation Trust.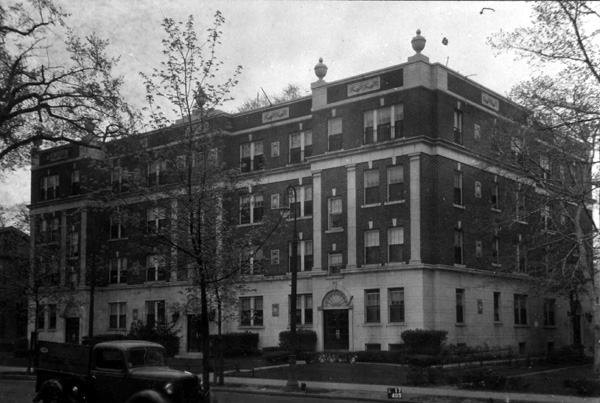 The scene in 2017: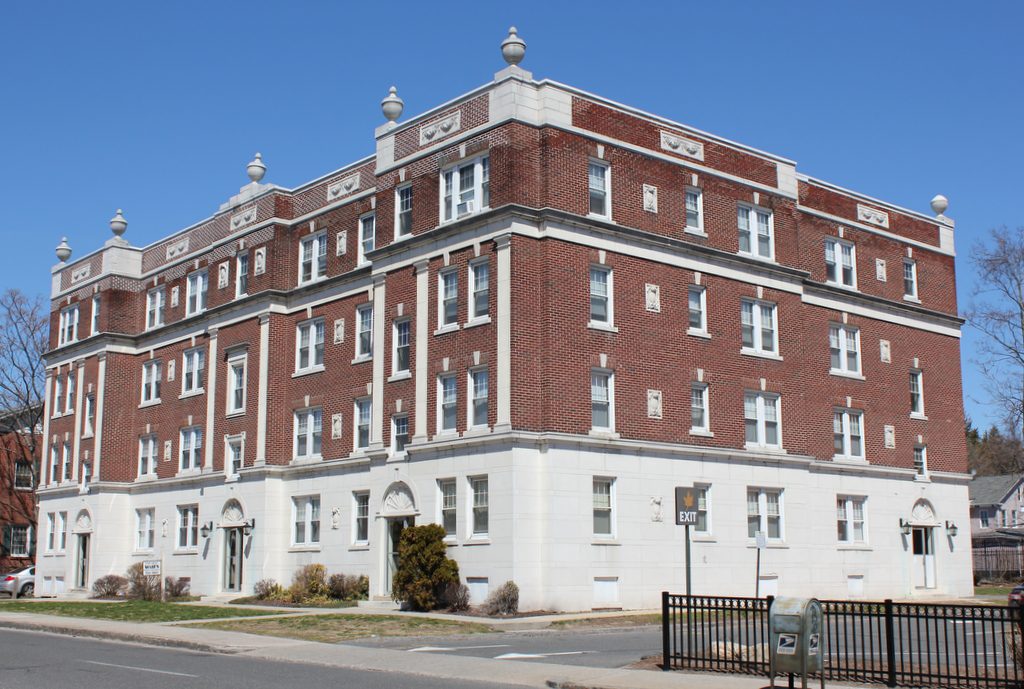 The first photo was probably taken soon after this house was built, given the Colonial Revival-style architecture that was just coming into fashion at the time. The elegance of the house reflected the wealth of the owner, Henry J. Beebe, who was a woolen merchant. Originally from Monson, Massachusetts, Beebe and his father purchased a woolen mill in North Monson in 1870, which they operated until his father's death in 1876. Henry then purchased another mill in Holyoke, and later sold the Monson mill. The Holyoke company became Beebe, Webber, & Company, and Henry owned it along with his brother-in-law, J. S. Webber. Along with his woolen business, Henry Beebe was also a director of a number of other local companies, including the First National Bank of Springfield and the United Electric Light Company.
Henry Beebe's first wife, Othalia Vaughan, died in 1871, and he remarried in 1880 to Kate Glover, who was likewise a widow. They moved into this house around 1890, and lived here for the rest of their lives, until Kate's death in 1912 and Henry's in 1919. By this point, the lower Maple Street area was changing, and large apartment buildings were starting to replace many of the grand 19th century mansions. After Henry's death, his house was sold to developers, and it was demolished in the early 1920s to build the four-story, 40-unit apartment building that now stands on the site. Like its predecessor, the apartment building has a distinctive Colonial Revival-style design, and its exterior has changed very little since the second photo was taken in the 1930s.