Looking north on Maple Street from the corner of Mulberry Street in Springfield, sometime around the early 1900s. Image courtesy of Jim Boone.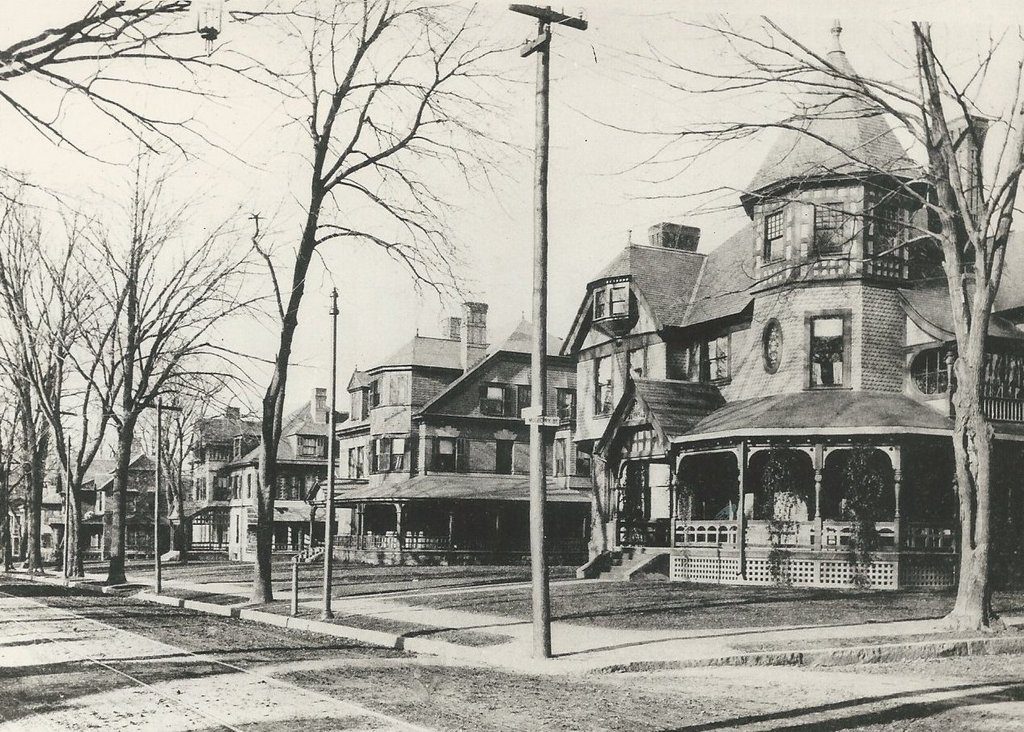 The scene in 2017: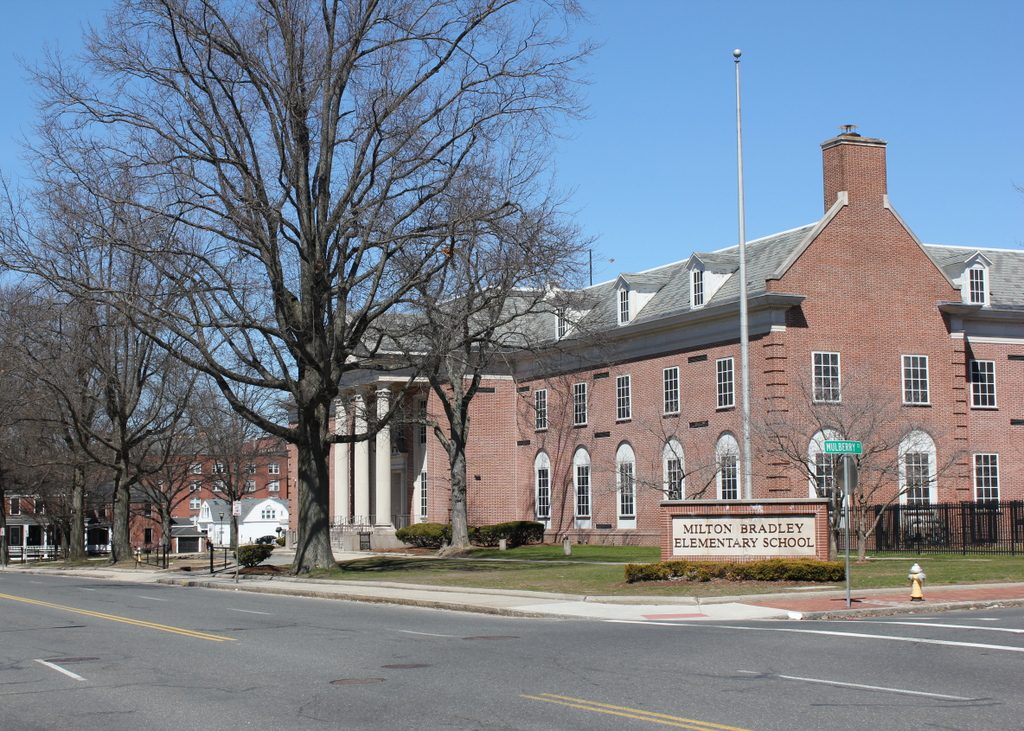 In the second half of the 19th century, the section of lower Maple Street between State Street and Central Street featured some of the finest homes in the entire city. Most of these homes are now gone, but the first photo shows the street as it appeared around the turn of the 20th century, when many of Springfield's prominent residents lived here. The four houses seen here, between Mulberry and Union Streets, were built in the late 1800s, and were, starting in the foreground, house numbers 127, 111, 95, and 89.
At the corner of Mulberry Street was 127 Maple Street, which was the home of Charles Marsh, the president of Pynchon National Bank. By the early 1900s, it was owned by James F. Bidwell, a tobacco dealer who held several municipal offices, including serving as a city alderman and as a water commissioner. To the left of his house was 111 Maple Street, the home of Eunice B. Smith, an elderly widow whose husband, David, had been a physician. The third house, 95 Maple Street, was the home of Eunice's brother, James D. Brewer, and was later owned by his daughter Harriet and her husband, Dr. Luke Corcoran. The fourth house, 89 Maple Street, is barely visible at the corner of Union Street, and was the home of Henry A. Gould, a paper manufacturer.
All four of these homes survived well into the 20th century, but they were all demolished by 1965, when the current building was built on the site. It was originally offices for the Insurance Company of North America, but it was later sold to the Milton Bradley Company, who used it as their corporate offices. However, in 1984 Milton Bradley merged with Hasbro, and the following year its offices were moved to East Longmeadow, leaving this building vacant. In the early 1990s, it was sold to the city, expanded, and is now the Milton Bradley Elementary School.