The house at 127 Maple Street, at the corner of Mulberry Street in Springfield, around 1938-1939. Image courtesy of the Springfield Preservation Trust.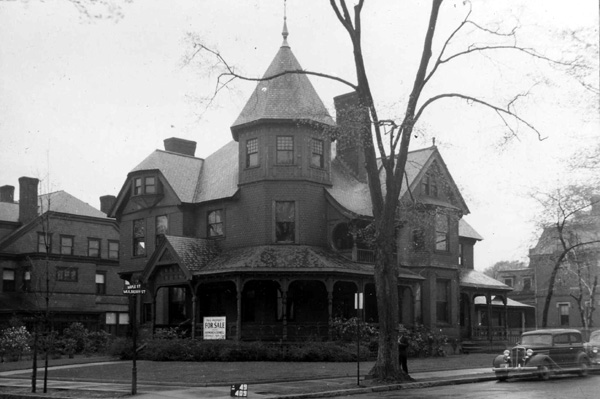 The scene in 2017: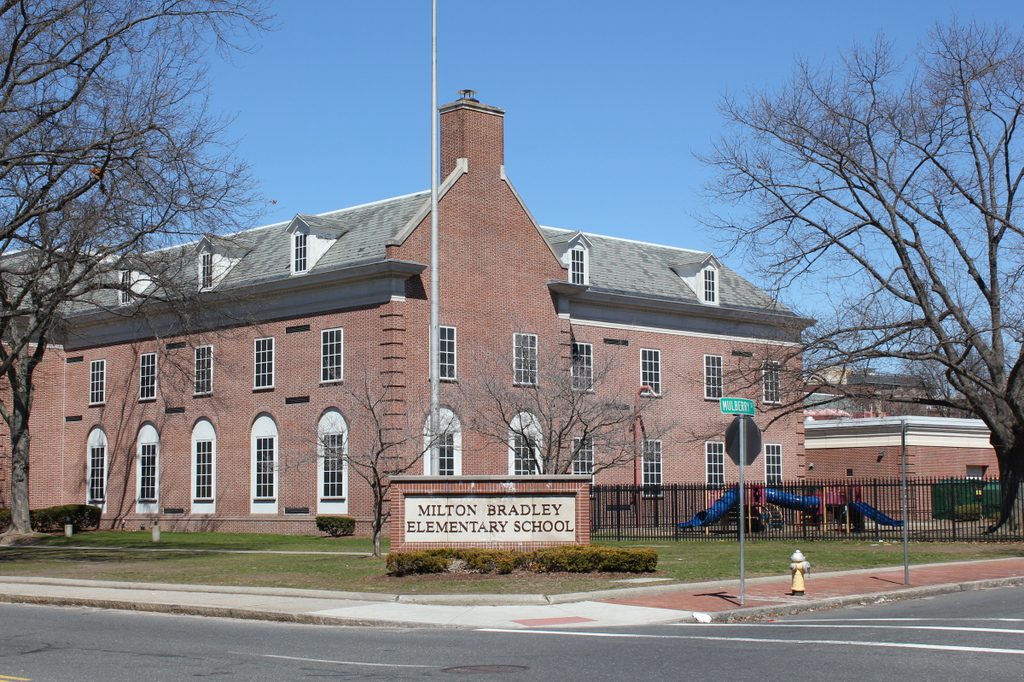 This Queen Anne-style mansion was built sometime in the 1880s, and was the home of Charles and Helen Marsh. Charles was the president of Springfield's Pynchon National Bank, but he was also heavily involved in many nonprofit organizations in the city, serving as treasurer of Springfield Hospital, the School for Christian Workers, the Hampden County Benevolent Association, the Hampden Conference of Congregational Churches, and the Connecticut Valley Congregational Club. Along with this, he served in various capacities for other organizations, including teaching Sunday school at the nearby South Congregational Church. He even ventured into politics, and was twice the Democratic candidate for Secretary of the Commonwealth, although he lost both times.
Their time at this house was relatively short, because Charles Marsh died in 1891, and Helen died in 1894. Subsequent owners included James F. Bidwell, a tobacco dealer who was living here by the 1910 census. Born in 1844, Bidwell served in the Civil War as a private in the 5th Regiment Massachusetts Volunteer Infantry. Several years after the end of the war, he married his wife Frostine, and they had two children, Mary and Robert. Aside from his tobacco business, Bidwell was also involved in local politics. He served as a city alderman for several years, and he was also a water commissioner from 1894 to 1902.
James Bidwell died in 1917, and Frostine lived here until her death in 1934. The first photo shows a large "For Sale" sign on the front of the house, and at this point the neighborhood had changed. When the house had been built some 50 years earlier, lower Maple Street was lined with large mansions. However, by the early 20th century these were steadily being replaced or repurposed. In the late 1950s, this house was converted into doctors' offices, and a few years later it was demolished to build an office building for the Insurance Company of North America, which was completed in 1965. This building was later used by Milton Bradley, and it is now the Milton Bradley Elementary School.