The house at 268 Sumner Avenue at the corner of Churchill Street in Springfield, around 1938-1939. Image courtesy of the Springfield Preservation Trust.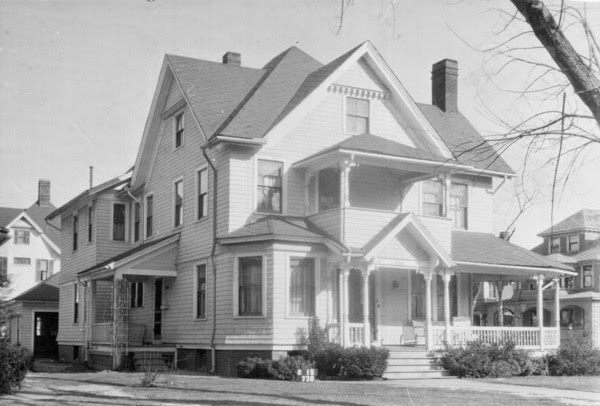 The house in 2017: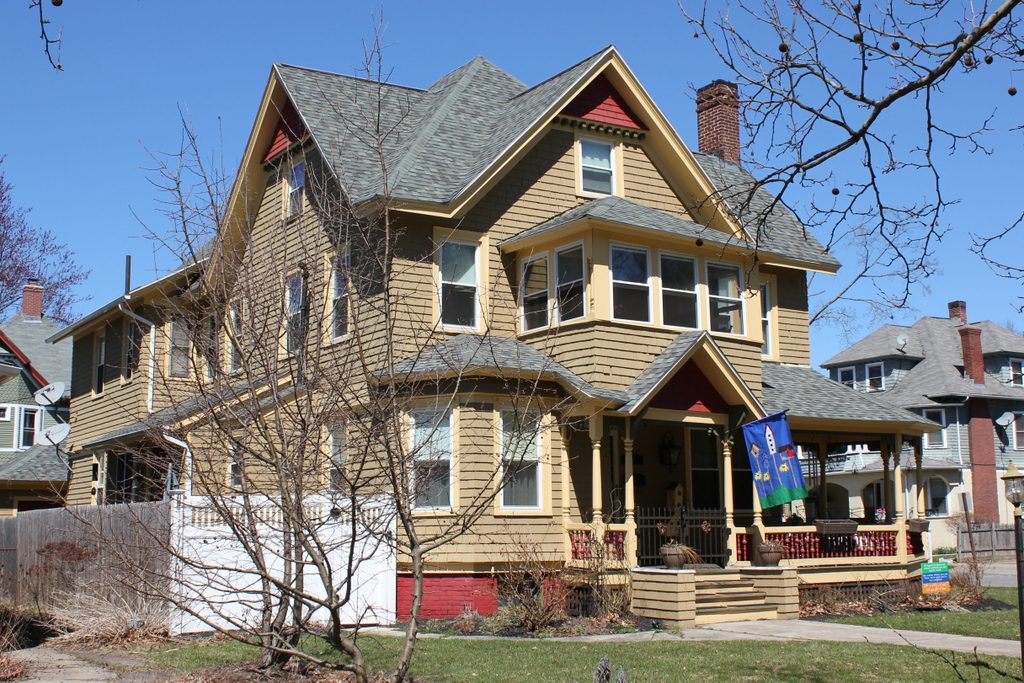 This house was built in 1893, and was one of the earlier homes to be built in the Forest Park Heights neighborhood. It had a desirable location along Sumner Avenue, directly opposite Forest Park, and it was originally the home of Charles Teske. However, he did not live here long, because he sold the house around 1896. It does not appear to have been occupied during the 1900 census, but by 1910 it was owned by Icilius T. Alstrom, who lived here with his wife Carrie and their two sons, Albert and Harvey.
By 1915, the house had been sold again, to Bertram Craig. He lived here with his wife Catherine, their daughter Madeline, and, in later years, Madeline's husband Richard Lovekin. During the 1930 census, they were also renting part of the house to another family for $48 per month. Catherine died later in 1930, though, and within a few years the rest of the family had moved. By the 1940 census, the house was owned by dentist Robert N. Cushman, who lived here with his sister, Emma J. Wilson. They were living here when the first photo was taken, and remained until Emma's death in 1943 and Robert's in 1949.
Over the years, this house has remained well-preserved, along with the houses in the background of both photos. The only significant difference is the enclosed second-story porch, but overall it is an excellent example of Queen Anne-style architecture in Forest Park. Along with the rest of the neighborhood, it is now part of the Forest Park Heights Historic District on the National Register of Historic Places.