The Park Memorial Baptist Church at the corner of Forest Park Avenue and Garfield Street in Springfield, around 1938-1939. Image courtesy of the Springfield Preservation Trust.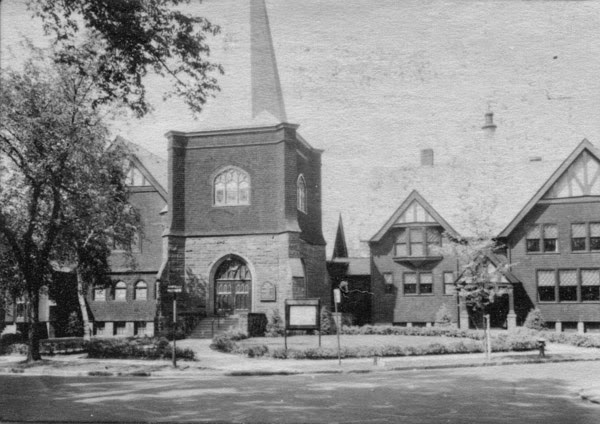 The church in 2017: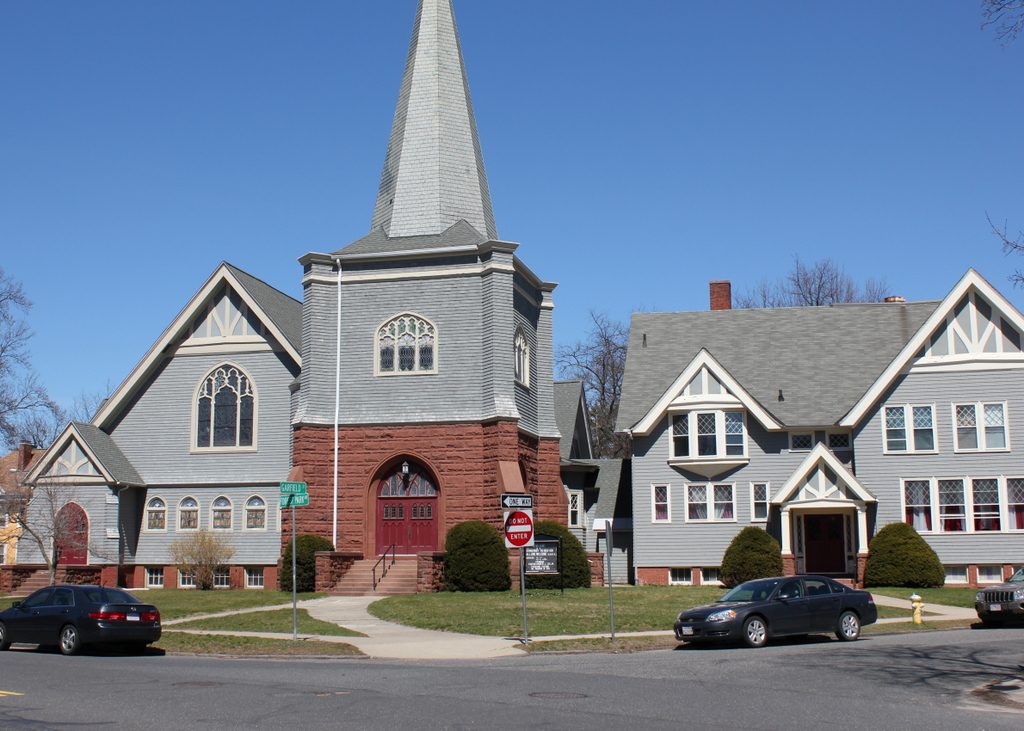 This section of the Forest Park neighborhood is almost entirely residential, but there are also several historic church buildings, including the Park Memorial Baptist Church, seen here at the corner of Forest Park Avenue and Garfield Street. The church was established in 1892, and this building was completed in 1901, just as the surrounding neighborhood was being developed, and it served the nearby residents who lived too far from the Baptist churches in downtown Springfield. The name refers to the fact that it served as a memorial to several local Baptist leaders: Dr. George B. Ide, pastor of First Baptist Church; Dr. A. K. Potter, pastor of State Street Baptist Church; and Jonathan Gould Chase, a deacon of First Baptist Church.
Since its completion, the only major change to the exterior of this building is the addition on the right, which was built around the 1920s. Essentially nothing has changed since the first photo was taken, though, and the building remains a prominent landmark in the Forest Park neighborhood. However, over the years there have been some changes to the church congregation itself. In the early 1900s, the First Baptist Church merged with Highland Baptist and State Street Baptist, and for many years was located at the corner of State and Stebbins Streets, but in 1982 they merged with the Park Memorial Baptist Church and moved into this building. Now named the First Park Memorial Baptist Church, the church continues to hold its services here, and the building itself is now is part of the Forest Park Heights Historic District on the National Register of Historic Places.