The house at 215 Forest Park Avenue in Springfield, around 1938-1939. Image courtesy of the Springfield Preservation Trust.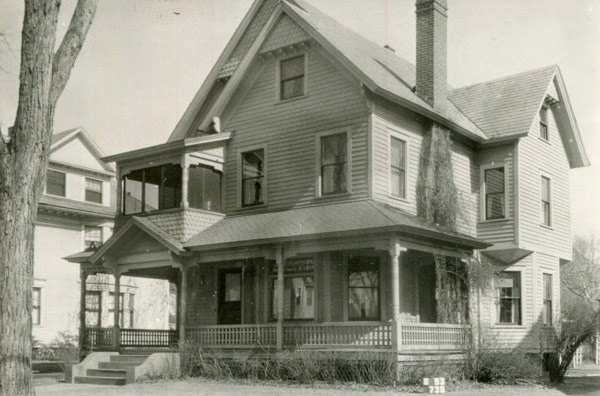 The house in 2017: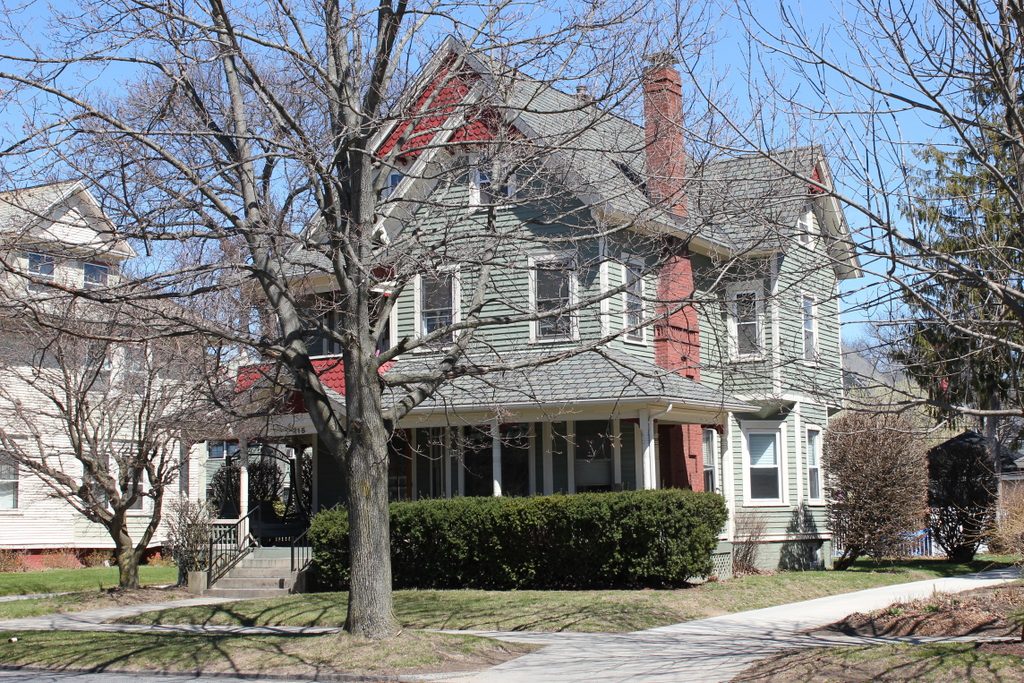 Springfield's Forest Park Heights neighborhood was developed around the turn of the 20th century, at a time when architectural tastes were shifting from Queen Anne to Colonial Revival styles. The majority of the homes in Forest Park are Colonial Revival, but some of the older homes, including this one, have Queen Anne architecture. It is located on Forest Park Avenue opposite Maplewood Terrace, and it is one of the oldest houses in the neighborhood, having been built in 1892.
During the 1900 census, this house was owned by Frederick Ross, who lived here with his wife Anna and their daughter, Hazel. Born in Canada, Frederick immigrated to the United States in the late 1880s and married Anna a few years later. The 1900 census indicates that he was a traveling salesman, and subsequent censuses indicate that he sold, of all things, coconuts. He was still living here with Anna and Hazel in the 1920 census, and was still selling coconuts, while Hazel worked as a clerk for the city water department. However, Anna died in the 1920s, and by 1930 Frederick was living in an apartment nearby on Belmont Avenue.
The next owner of this house was Horace E. Allen, a lawyer who was living here by 1930, along with his wife Mary, their three children, and Mary's father, William Ballantine. A retired Congregational minister and college professor, Ballantine had served as president of Oberlin College from 1891 to 1896. He then came to Springfield and taught Bible at the International Y.M.C.A. Training School, which later became Springfield College. After his retirement in 1921, he wrote several books, including a translation of the New Testament.
Ballantine lived here with his daughter and son-in-law until his death in 1937 at the age of 88. The rest of the family was still living here a year or two later when the first photo was taken, but at some point in the 1940s they moved to Longmeadow. Since then, the house has remained well-preserved, and this scene has hardly changed in the past 80 years. Along with the rest of the neighborhood, the house is now part of the Forest Heights Historic District on the National Register of Historic Places.